Marcus Rashford delivers when it matters: Five things we learned from Manchester United's win over Liverpool
Handed his first Premier League start since Boxing Day, Rashford seized a rare opportunity to impress from the outset, reminding both club and country of his pedigree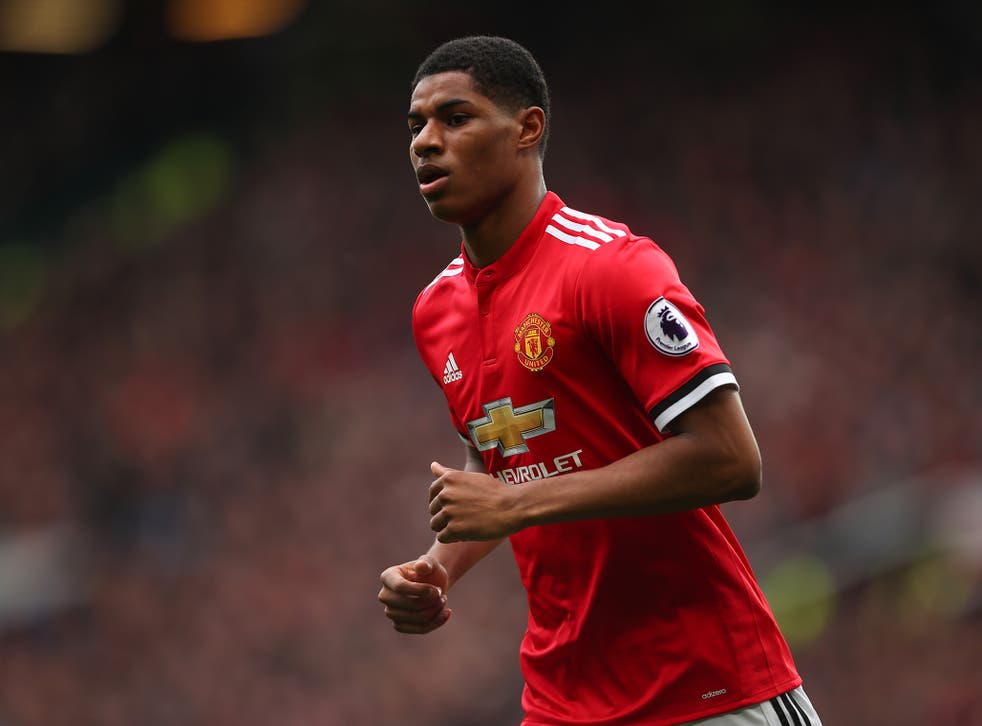 That Jose Mourinho was going to include Marcus Rashford in his starting XI for the visit of Liverpool seemed somewhat inevitable from the moment he had leaned back in his chair in Crystal Palace's press room and lavished praise on the 20-year-old, for helping to turn around a game they had been trailing 2-0 in.
"Marcus was good," Mourinho said with a smile, after first taking care to chastise his team's defending and pay tribute to the always electric Selhurst Park atmosphere. "Immediately he created dangerous situations and opened up more spaces between defenders, which helped our attacking players to make clever runs and penetrate the gaps."
An integral part of Mourinho's side last season, Rashford has this campaign been handed a more marginal role. He had not been selected by Mourinho to start a Premier League game since Boxing Day, in total starting just as many league games from the substitutes bench as from the outset. And then there has been the blockbuster arrival of Alexis Sanchez and the bright form of Anthony Martial – two players who occupy a similar role to Rashford in United's well-stocked squad.
But Rashford, despite his tender years and slender frame, is built for the big occasions. Thrown in at the deep end on his professional debut against Midtjylland he scored a brace; later that year he single-handedly won the Manchester derby while barely old enough to buy a drink. And here, lining up out wide on the left, he scored an opening goal of breath-taking quality that put United on course for a memorable victory.
It was vintage Rashford – insofar as a player born in October 1997 can be described in those terms. Drifting onto a neat Romelu Lukaku flick on, Rashford strode ahead of Trent Alexander-Arnold – poor hapless Alexander-Arnold, who was chasing red-shirted shadows all afternoon long – controlling the ball with an artful nod of the head. Striding into the box he threw his marker of the scent with a sharp cut back, before unleashing a powerful shot across goal which left Loris Karius flailing at thin air.
His second wasn't quite as special but no less important, and bore similarities to the first. This time there was to be no high-gloss build-up, no winding run forward or acute moment of impetuous skill: just that same left-to-right driven finish, followed by an unassuming trot over to the corner-flag, his team-mates sprinting over to mob him.
Two goals in ten first-half minutes halfway through the opening half – and the game already won.
The brace came at a pivotal moment for Rashford, both for his club and international ambitions. Mourinho has been busy banging the drum for Rashford's World Cup hopes in recent weeks, but it would be no real surprise if he had slipped down in Gareth Southgate's pecking order given his lack of match-time and goals. Southgate was in attendance at Old Trafford and this afternoon and will have been greatly reassured by what he had seen.
Then there are matters closer to home. Forget all of the pro-Mourinho Twitter propaganda for one moment – the much trumpeted arrival of Sanchez was a concerning development for Rashford, especially considering Mourinho's aversion to utilising young players, which is well-documented. ("Today I call youngsters 'boys' and not 'men', because I think that many these days are brats," he moaned in a memorable interview with the French press last season.)
Sanchez was guaranteed superstar status when he moved up north a few weeks ago – one illuminating titbit in The Times this week revealed The Lowry Hotel, where Sanchez initially moved, even relaxed its strict no pets policy to accommodate his celebrity Labradors Atom and Humber – and he has been a guaranteed starter since signing. That leaves Rashford battling it out with Martial for a place on the left and, with the Frenchman crocked, he has staked his claim for a place in Mourinho's plans.
And so Rashford's glittering performance was enough to win this game and so much more. Now his challenge is to retain his place in Mourinho's starting XI between now and the end of the season – which will do his Russian chances no harm at all.
Four others things we learned
Jurgen Klopp was wrong not to pick 6ft 5in Joel Matip. Instead Dejan Lovren was tasked with keeping Lukaku quiet, losing the two headers which led to the goals.
Lukaku was outstanding. Rashford will grab all the headlines – including here, soz – but the big Belgian played a key role in both goals.
Maybe Mohamed Salah isn't on Lionel Messi's level just left. The twinkle toed Egyptian was well marshalled by former Watford striker Ashley Young all afternoon long.  
Mourinho almost managed to ruin things. With the game in its closing stages he reverted to type and his defensive tactics almost – almost – cost United all three points.
Register for free to continue reading
Registration is a free and easy way to support our truly independent journalism
By registering, you will also enjoy limited access to Premium articles, exclusive newsletters, commenting, and virtual events with our leading journalists
Already have an account? sign in
Register for free to continue reading
Registration is a free and easy way to support our truly independent journalism
By registering, you will also enjoy limited access to Premium articles, exclusive newsletters, commenting, and virtual events with our leading journalists
Already have an account? sign in
Join our new commenting forum
Join thought-provoking conversations, follow other Independent readers and see their replies