Martin O'Neill asks to be judged at end of difficult season for Sunderland
Black Cats face Reading tonight in crucial encounter
Damian Spellman
Tuesday 11 December 2012 11:00 Comments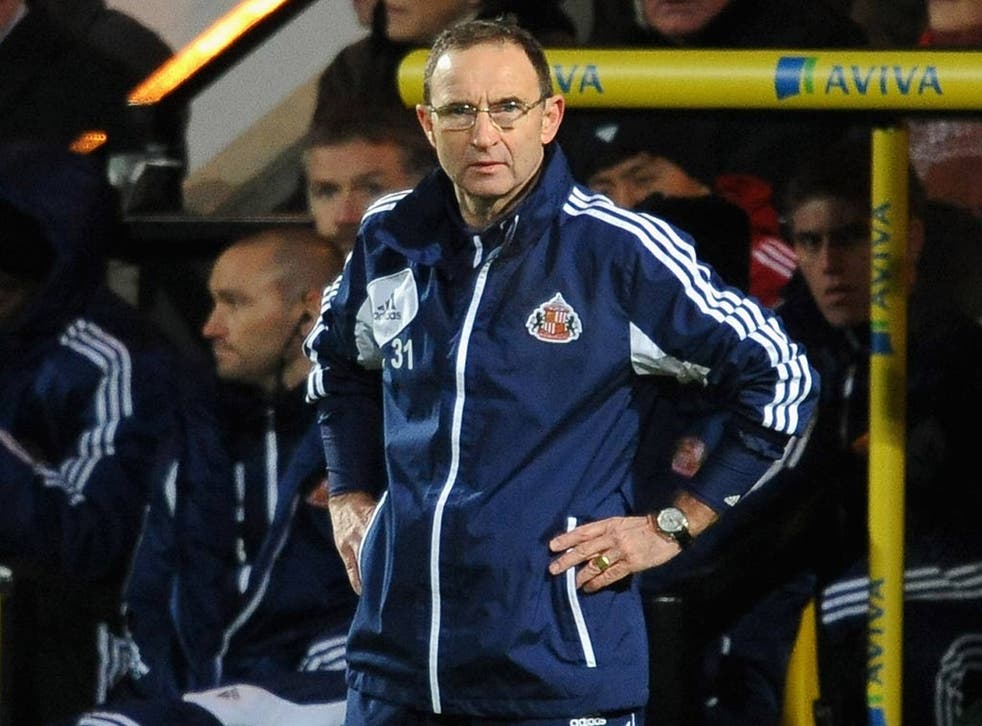 Sunderland boss Martin O'Neill has urged his critics to judge him at the end of the season.
The 60-year-old heads into tonight's rearranged Barclays Premier League clash with Reading amid speculation that failure to win and a continuation of a run which has brought just two league victories in 23 attempts, could precipitate his exit after just 12 months in the job.
O'Neill, however, remains undeterred from his mission and while he accepts that it is the lot of the modern day manager to take criticism on the chin, he is confident time will prove he is on the right track.
He said: "Of course it's part of the job, it's as simple as that. Way back years ago, it used to be that it was considered over the whole course of a season.
"You can take any block of games you want to and make whatever you want out of it, it's really as simple as that, and that's the case.
"There are sides here who have started the season very well indeed, and have come unstuck in recent weeks and people immediately start asking questions.
"It is the course of the season - that's generally how it used to work, anyway."
Sunderland slipped into the relegation zone as a result of Saturday's 3-1 home defeat by Chelsea and Southampton's win over the Royals, and now occupy a similar position to the one in which they lay when O'Neill arrived at the Stadium of Light 12 months ago.
The former Aston Villa manager enjoyed a flying start to his tenure when victory over Blackburn in his first game in charge was followed by six more in his first 10 league games, a run which provided the basis for a comfortable climb away from trouble.
That sequence of results included a remarkable New Year's Day win over Manchester City, who of course went on to claim the title, and Roberto Mancini's men, along with derby rivals Manchester United and high-flying Tottenham, are waiting in line to face the Black Cats before the end of the calendar year.
While a repeat of that run could be a tall order given the nature of the opposition, O'Neill remains convinced his team are capable of picking up points.
He said: "We got some terrific results last season and we eventually seemingly came out of the hole we were in perhaps more serenely and more easily than I had imagined.
"By halfway through February, we probably had done it. We certainly had a number of points on the board, we won three consecutive games as well, which was a big boost for us at that time towards the end of January, the beginning of February.
"It's tough, but is the team capable of winning matches? Of course."
The return of striker Steven Fletcher from an ankle injury could prove crucial to Sunderland's hopes of turning around their fortunes, although he is unlikely to figure this evening.
PA
Register for free to continue reading
Registration is a free and easy way to support our truly independent journalism
By registering, you will also enjoy limited access to Premium articles, exclusive newsletters, commenting, and virtual events with our leading journalists
Already have an account? sign in
Join our new commenting forum
Join thought-provoking conversations, follow other Independent readers and see their replies