Martin Skrtel signs new long-term Liverpool deal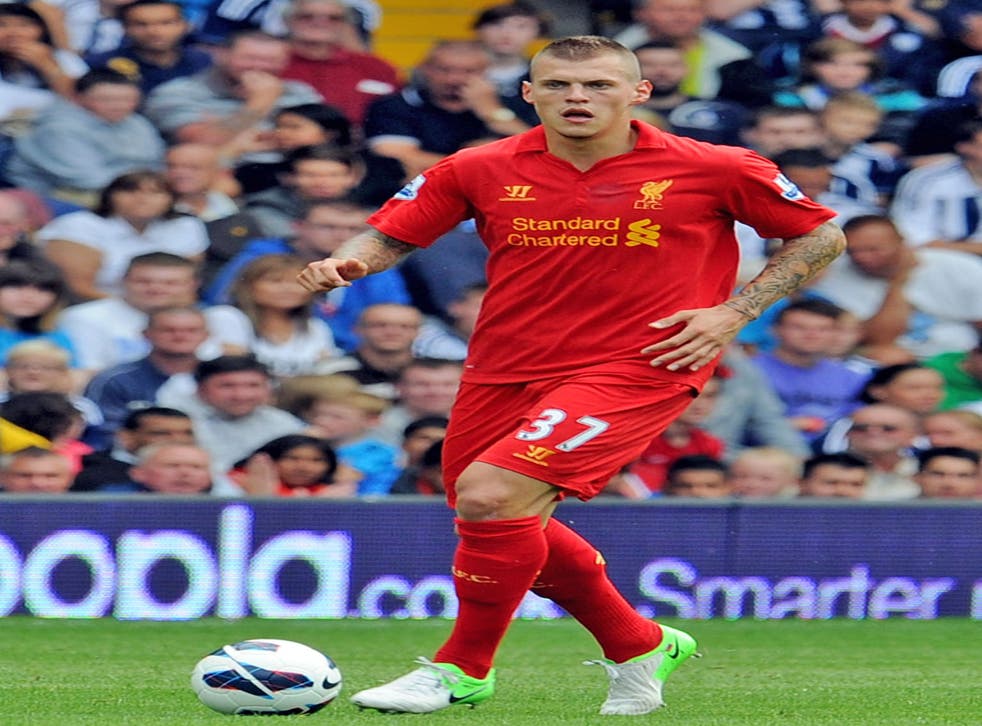 Liverpool defender Martin Skrtel insists there was never any doubt in his mind about wanting to stay at the club and was more than happy to sign a new contract.
Even last season's disappointing eighth-place finish, a summer change of manager and speculation about a move away did nothing to dissuade the Slovakia international.
In fact Skrtel believes there are plenty of reasons to be optimistic.
"After last season there was a lot of talk about my future but I have to say that the first priority for me was always to sign a new deal with Liverpool," said the 27-year-old.
"I have been here almost four-and-a-half years and I have enjoyed that time here - myself and also my family - so there were no questions about whether to stay or to leave.
"A lot of things have changed, a new manager (Brendan Rodgers) has come and I think we can start to make history and I want to be a part of that history.
"We have our target. For this season it is the top four and I hope we can do it. Then we will see.
"I think Brendan Rodgers showed his quality with Swansea and now he's carrying on doing that at Liverpool.
"He's showed he's a great manager and I hope we can play better football than we did in the last seasons and I hope we can get our target."
Skrtel's centre-back partnership with Daniel Agger is viewed as the bedrock of Rodgers' foundations for the coming years so the next job for the Reds boss is to tie the Denmark international down to a new contract.
Manchester City are believed to have made two enquiries about Agger over the summer but Rodgers has stressed he does not want to sell the defender.
Skrtel undoubtedly looks more comfortable with the ball-playing centre-back alongside him and last season's player of the year is keen to carry on improving.
"You can always play better. I can say the last two seasons were really good for me - probably the best two seasons of my career," he told liverpoolfc.com.
"If I can repeat the performances of the last two years this season I can be happy.
"For me it's a great thing to play for Liverpool. I am proud to play for Liverpool with these great players - probably some of the best players in the world.
"I hope I can create history at this club and that the fans will always remember me - that's my target for the future."
PA
Register for free to continue reading
Registration is a free and easy way to support our truly independent journalism
By registering, you will also enjoy limited access to Premium articles, exclusive newsletters, commenting, and virtual events with our leading journalists
Already have an account? sign in
Register for free to continue reading
Registration is a free and easy way to support our truly independent journalism
By registering, you will also enjoy limited access to Premium articles, exclusive newsletters, commenting, and virtual events with our leading journalists
Already have an account? sign in
Join our new commenting forum
Join thought-provoking conversations, follow other Independent readers and see their replies