Mauricio Pochettino hails the return of 'very important' Victor Wanyama to Tottenham training after knee injury
The Kenyan midfielder has played only twice this season and has been out for four months
Jack Pitt-Brooke
Thursday 21 December 2017 21:10 Comments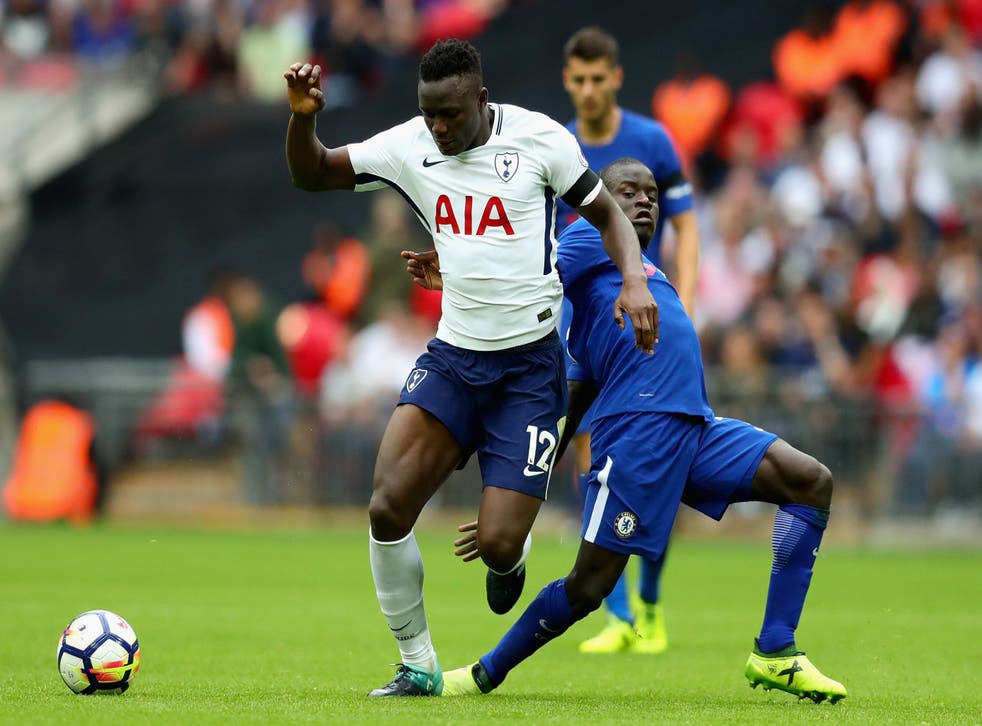 Victor Wanyama has finally returned to full training for Tottenham Hotspur following a long-standing knee injury.
The Kenyan midfielder has only made two appearances this season and has been out for four months. Tottenham have been carefully treating him, hoping that he does not need knee surgery. Wanyama has been gradually increasing the intensity of his own training and resumed full contact training with the team on Wednesday.
"He is back in training with the team since yesterday," Pochettino said at his Thursday afternoon press conference. "Before yesterday, he was training nearly all the time with the team."
Tottenham are now hoping that Wanyama's knee will allow him to train at full capacity and recover fitness to play for the first team. They are conscious of the case of Danny Rose, who injured his knee back in January, did not have surgery and returned to training in April. When he realised he still could not play with his normal explosive power, he had knee surgery after all and missed another four months.
"Now we need to see how he reacts, and his knee," Pochettino said of Wanyama. "But it is a very good feeling from him. We will see when he can be involved again."
Wanyama's injury to the lining of his knee joint capsule first flared up during pre-season training in July. "During pre-season, on the same day, he had two incidents," Spurs assistant manager Jesus Perez explained yesterday. But Wanyama went on the pre-season tour of the USA and played 45 minutes of the friendly against Paris Saint-Germain in Orlando on 22 July.
Tottenham then "protected" Wanyama although he played the last eight minutes of their opening day 2-0 win at Newcastle United. One week later he played all 90 minutes of Spurs' 2-1 defeat at home to Chelsea. Perez said that Wanyama felt a "bad reaction" in his knee to the Chelsea game.
Since then Wanyama has been treated, with Tottenham hoping he would not need an operation. "We tried all the conservative measures, to avoid anything major," explained Perez, meaning surgery. "So far, it has worked well. And he has reacted very well to the last couple of training sessions."
If he does recover fitness to play for the first team in January, that would be a timely boost for Spurs. "Last season, he was such an important player for us," Pochettino said. "This season, it is true, in a position that you need to be strong, we have missed a player like him. It will be fantastic if, as soon as possible, he can be again involved and available to be selected because he is a very good player. A very important player for us."
Register for free to continue reading
Registration is a free and easy way to support our truly independent journalism
By registering, you will also enjoy limited access to Premium articles, exclusive newsletters, commenting, and virtual events with our leading journalists
Already have an account? sign in
Join our new commenting forum
Join thought-provoking conversations, follow other Independent readers and see their replies