Newcastle United and West Ham HMRC investigation is 'of a very serious nature'
Premier League clubs could face criminal prosecution after allegations of £5m tax evasion and National Insurance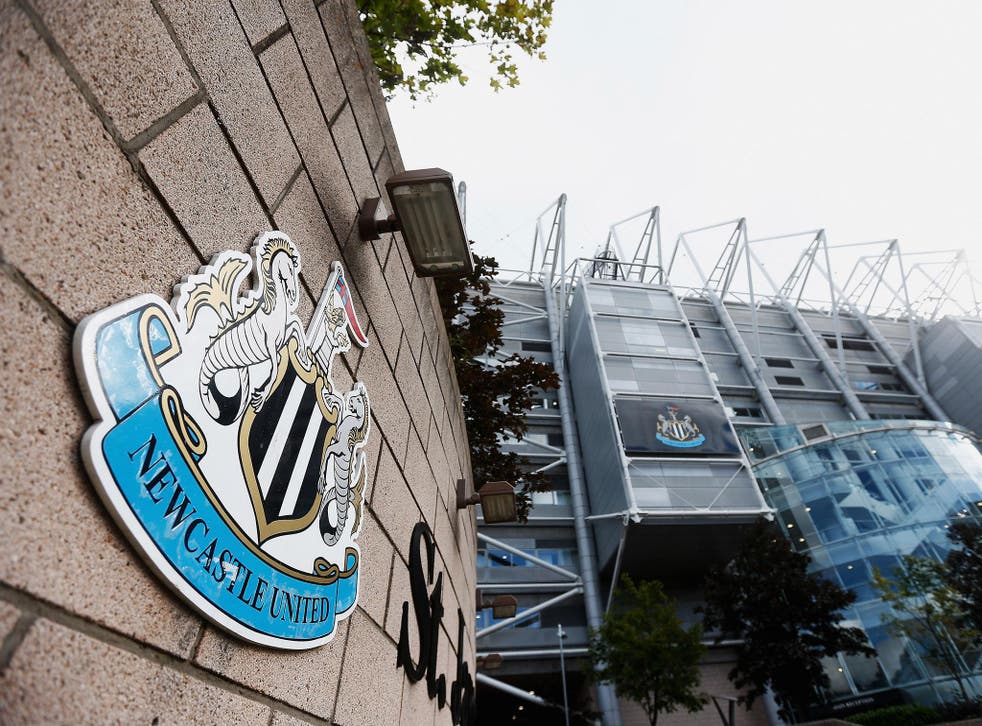 The HMRC investigation that saw Newcastle United and West Ham United raided on Wednesday morning is "of a very serious nature" after allegations of £5m worth of tax evasion and National Insurance fraud were made, the Independent has learned.
It is understood that Newcastle's managing director, Lee Charnley, was one of "several men working within professional football" who was arrested - and later released - over "suspected income tax and National Insurance fraud", with authorities working with French investigators, who have also made several arrests.
No employees or representatives of West Ham United have been arrested during the investigation.
West Ham released a statement on Wednesday morning to confirm that they are cooperating with HMRC "to assist their enquiries", while Chelsea also issued a statement to clarify that they are providing "requested information" to HMRC officers.
Newcastle followed suit on Wednesday evening, saying: "Newcastle can confirm that a member of its staff has this morning been assisting HMRC with their inquiries. The club will make no further comment at this time."
The Independent understands that the investigation stems from player transfers and in particular the agents' fees and image rights that have been included in certain deals dating back as far as 2007. It's also understood that HMRC dispensed with Code of Practice 9, otherwise known as COP9, which is an offer from HMRC to avoid prosecution in return of full and frank disclosure of all facts relating to a case.
Speaking to the Independent, Rachel Adamson, head of regulatory law at national legal firm Stephensons, confirmed that the allegations being made against the two clubs make the seriousness of the investigation very clear.
"While details are sketchy at this stage, it is clear from the scale of the investigation that the alleged offences are of a very serious nature," she said.
"The decision to carry out an operation of this kind – raiding, making arrests and confiscating documents at each club's offices – is not one that HMRC takes lightly and it would seem that the actions taken have been well planned and highly coordinated."
Ms Adamson also confirmed that if HMRC has not invoked COP9, as the Independent understands, then the "only available avenue to HMRC is to pursue a full criminal investigation".
"COP9 is widely regarded as HMRC's 'trump card' in dealing with suspected tax fraud, only one step short of pursuing a prosecution," she added. "COP9 is only used by Specialist Investigations or Civil Investigation of Fraud teams and is an indicator that any offence is of a serious nature – usually in excess of £75,000 and often considerably more than that.
"This measure gives the individual or organisation a window of 60 days to agree to a 'Contractual Disclosure Facility'. Put simply, this is an offer to avoid prosecution in exchange for full and frank disclosure of all facts relating to the case which could help HMRC in the course of their investigation.
"If the decision is taken to dispense with COP9 then – in theory – the only available avenue to HMRC is to pursue a full criminal prosecution.
"In terms of next steps – and if COP9 has been dispensed with – those who have been arrested would be interviewed under caution, while others who may be involved will be invited to attend a voluntary interview, which could be under caution, depending on whether they are a suspect or a witness."
The news of the raids immediately raised fears among Newcastle fans, who are still celebrating the club's promotion from the Championship to the Premier League, that any punishment could affect their place in next season's top flight.
That decision lies not with HMRC but with the Premier League, Football League and the Football Association, should Newcastle be found guilty of any wrongdoing, but Ms Adamson confirmed that the case could be some way from a resolution.
She added: "Such cases are highly complex and involve a great deal of information and evidence gathering across jurisdictions. I would expect this case could run for many months, if not years."
Register for free to continue reading
Registration is a free and easy way to support our truly independent journalism
By registering, you will also enjoy limited access to Premium articles, exclusive newsletters, commenting, and virtual events with our leading journalists
Already have an account? sign in
Register for free to continue reading
Registration is a free and easy way to support our truly independent journalism
By registering, you will also enjoy limited access to Premium articles, exclusive newsletters, commenting, and virtual events with our leading journalists
Already have an account? sign in
Join our new commenting forum
Join thought-provoking conversations, follow other Independent readers and see their replies