Pep Guardiola charged by FA for wearing yellow ribbon in support of Catalan independence
Guardiola wears the ribbon in a show of support for Jordi Sanchez and Jordi Cuixart, two activists who were imprisoned in October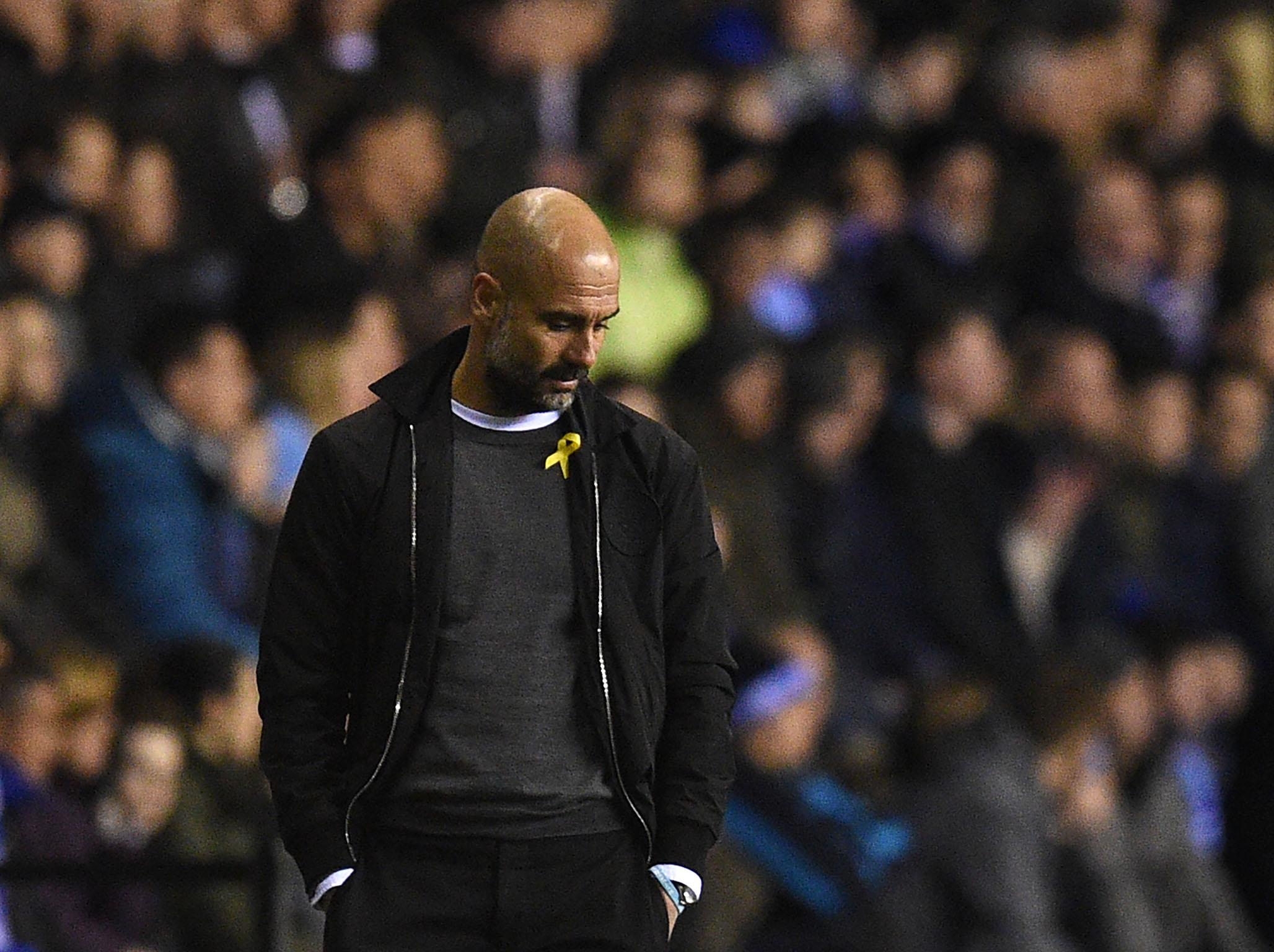 Pep Guardiola has been charged by the Football Association for "wearing a political message, specifically a yellow ribbon".
The FA said in a statement that the Manchester City manager had breached their kit and advertising regulations which specify that "any political message" is prohibited, when wearing the ribbon, which he has worn regularly through the season.
Guardiola wears the ribbon in a show of support for Jordi Sanchez and Jordi Cuixart, two activists who were imprisoned in October following the region's referendum on independence.
Explaining his reasoning, Guardiola said in December: "I do that because in Spain two specific people who defend something bold are in prison. It is unfair.
"To rebel like that, you have to be something tough to be in prison, and they are still there. Until they are out, always they will be with me. They can suspend me for that but the other people are in jail."
He added: "Jordi Cuixart and Jordi Sanchez are in prison for more than 60 days without their families. They want to suspend me, Uefa, the Premier League, Fifa, it's OK. I will be suspended."
According to FA regulations: "The appearance on, or incorporation in, any item of clothing (including football boots) of any distasteful, threatening, abusive, indecent, insulting, discriminatory or otherwise ethically or morally offensive message, or any political message, is prohibited."
Guardiola has until 6pm until Monday 5 March to respond to the charge.
Join our commenting forum
Join thought-provoking conversations, follow other Independent readers and see their replies