Petr Cech demands talks over Chelsea future as Thibaut Courtois begs him to stay – as mentor
Courtois was picked ahead of Cech in Chelsea's opening match
Chief Football Correspondent
Wednesday 20 August 2014 08:22 Comments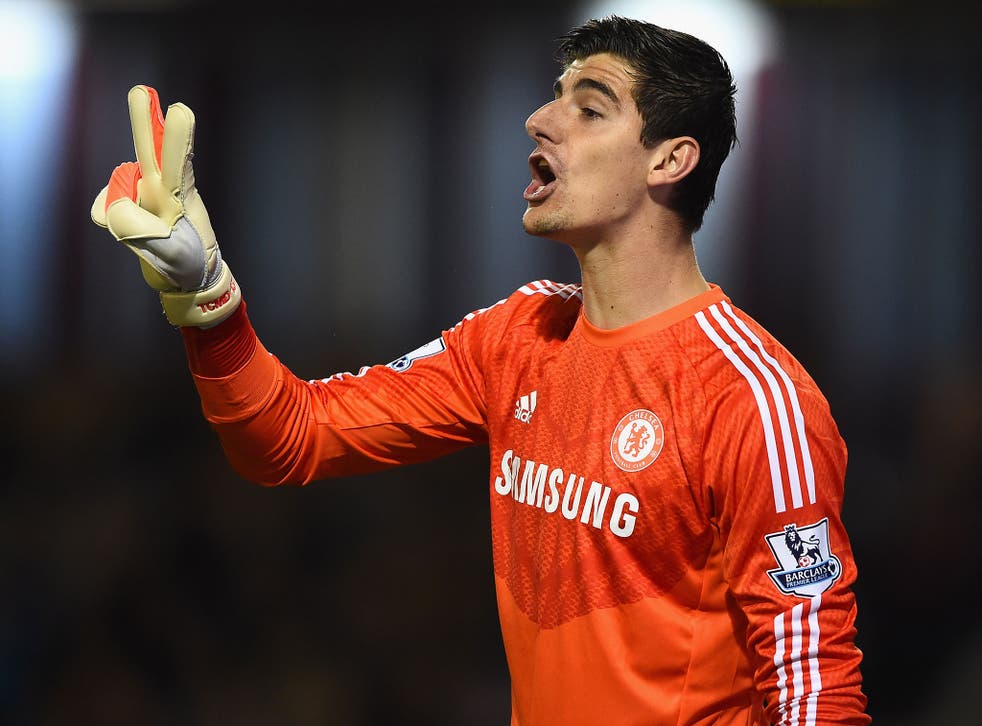 Petr Cech will seek clarification from Jose Mourinho on his long-term place in the pecking order at Chelsea, having been displaced by Thibaut Courtois as the club's first-choice goalkeeper for Monday's 3-1 victory over Burnley.
The future of Cech, 32, is in doubt until the close of the transfer window, with even Mourinho unable to say categorically whether the Czech international would stay at the club now that he is no longer the club's automatic first-choice. A staple of the Roman Abramovich era, Cech has been unchallenged as the No 1 goalkeeper until now and will speak to Mourinho after the Chelsea manager said post-match that he wanted Cech to stay and compete for his place.
When Courtois was asked on Monday night whether he wanted Cech to stay at the club, the Belgian said that he hoped his rival did – although to offer guidance and act as a back-up choice rather than play. He said: "Of course, in training I can still learn from him [Cech] because he has a lot of experience, he can give me good tips about the Premier League, things I might not know in the start.
"He is nice to me. We are training very well and he is still proving he is a great goalkeeper. For the team it is better for us to have two good goalkeepers. I don't have a problem if he stays. Hopefully, I can play well and stay in the team."
Courtois said that Mourinho had told his players the team to face Burnley only an hour before kick-off. Having come back from another successful season at Atletico Madrid, the 22-year-old said that he had expected to play.
Chelsea - the latest match pictures

Show all 166
Courtois said: "He [Mourinho] said it [the team] an hour before the game. It was nice. Obviously, I came here to play. I know that Petr is a great goalkeeper so there is a lot of competition, but when you come back from a successful loan you hope to play. Otherwise, it would maybe have been better for me to go to another team.
"It is nice that he put faith in me and it is for me now to prove his faith is right. I need to work hard in every training session and game to gain the confidence of my team-mates and the manager.
"Always when you are here you have pressure to perform because you are playing in a top team. There is always a pressure to win games and to be important and I am trying to do that in every game that I play."
It was notable that Mark Schwarzer took part in the warm-up for the match at Turf Moor, despite not being on the bench for the game. He has been signed for another year at the club and would be a suitable understudy were Cech to decide that he did not wish to stay without the guarantee of first-team football.
Mourinho said on Friday that he would not speak individually to Cech, who was left out of the Burnley game until the days after the match. On Monday night Mourinho left the question of future selections open in his post-match press conference, saying that he "did not like" referring to Courtois as his first-choice goalkeeper and suggesting Cech had a chance of winning his place back.
The performance of Cesc Fabregas showed immediately what a good signing Chelsea have made in bringing the £27m midfielder back to the Premier League. With Arsenal having turned down the first option on the 27-year-old, Mourinho said: "He gives us exactly what we need, which is that stability, that quick thinking in midfield. He makes the right decisions, the right intensity of the game and he brings other people in the right direction."
André Schürrle, the midfielder, is of the opinion that Fabregas and Diego Costa, another summer acquisition, could provide the ingredients needed to win titles.
Asked if the pair could make the difference, Schürrle said: "Yes, I hope so. It was very good. I think for Diego it was a perfect start. For a striker to come in and score his first goal is always important.
"He played fantastic in the friendly [against Real Sociedad], and he scored. And now his first goal in competition. Cesc was fantastic for me as well. It was a fantastic night for them both – but it was only the first match and we have to keep going."
Register for free to continue reading
Registration is a free and easy way to support our truly independent journalism
By registering, you will also enjoy limited access to Premium articles, exclusive newsletters, commenting, and virtual events with our leading journalists
Already have an account? sign in
Join our new commenting forum
Join thought-provoking conversations, follow other Independent readers and see their replies