Phil Jones fit and firing again and ready to deliver for Manchester United and England
After at last winning first his battle with his own fitness and then a place in Jose Mourinho's first team Jones is back enjoying his football again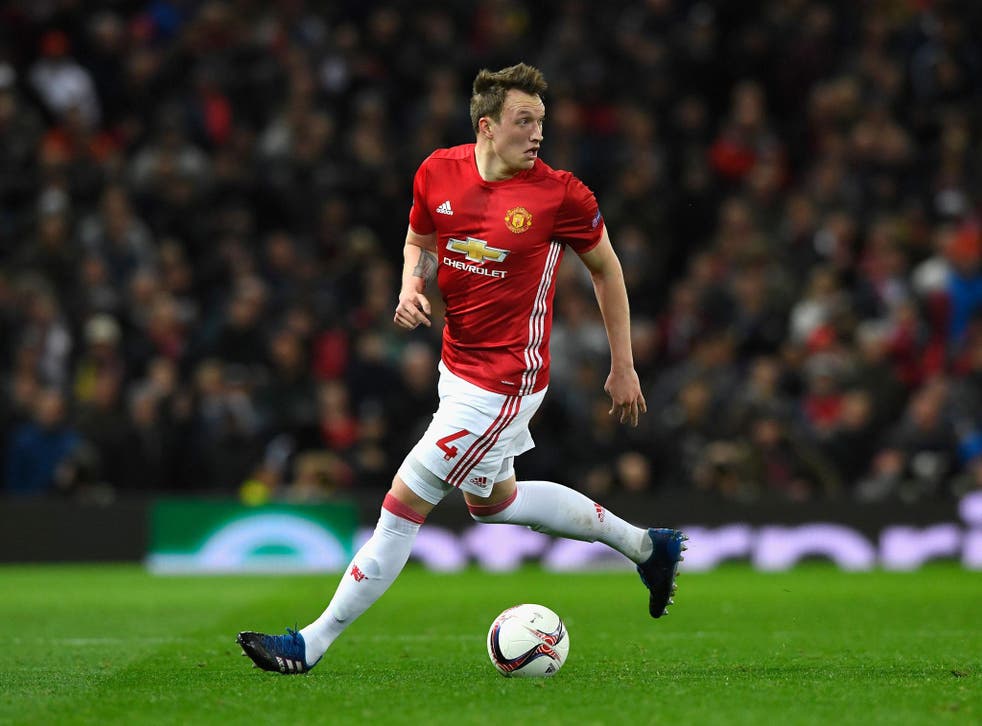 There was a time when Phil Jones must've felt like the luckiest guy in the world.
Back in the summer of 2011, when Sir Alex Ferguson paid an initial £17million to sign him from Blackburn, the stage looked set for England's next, great central defender to blossom at the country's biggest club.
From relegation-threatened Rovers to the reigning Premier League champions in the blink of an eye the world appeared to be at the then 19-year-old's feet.
Chelsea vs Manchester United player ratings

Show all 22
Fast forward half a decade and Jones is now one of this next Manchester United generation's most experienced figures.
With the likes of Eric Bailly, Marcos Rojo and Luke Shaw around him all still finding their way, Jones has emerged as the wise old head in an otherwise baby-faced back four. But it has, of course, not always been such a smooth road.
To describe Jones' United career as stop-start doesn't quite do it justice. A near-endless string of niggles and knocks have kept the 25-year-old firmly on the outside looking in over the last few years.
Seemingly always one kick away from yet another lengthy lay off no manager, either with club or country, has been able to trust Jones with leading his last line of defence.
But after at last winning first his battle with his own fitness and then a place in Jose Mourinho's first team Jones is back enjoying his football again this season.
"I feel good," he says ahead of Sunday's trip to Middlesbrough. "I had a great run of games, then I had a little problem with my foot which knocked me out for a few weeks but I feel great now.
"I'm just looking forward to the next game and whoever the manager does pick to play, I'm sure they'll do a good job."
So is he through the worst of his injury woe?
"Hopefully if I do pick up an injury or a little niggle it's one or two weeks it's not a big one which is the main thing," he says.
Jones' fitness and subsequent form saw him earn a long-awaited call from Gareth Southgate this week and he will join his England teammates for the clashes with Lithuania and Germany over the next fortnight.
"Yes it's nice," he says. "I always said that if I was playing games for Manchester United consistently and playing well I'd have a chance of getting back in.
"I'm delighted. I love playing for England, I know everyone says it but it is a huge honour to put that shirt on, and to be selected and I'm looking forward to meeting up."
Luck appears to be back on his side. And that can only be a good thing for Manchester United and England.
Register for free to continue reading
Registration is a free and easy way to support our truly independent journalism
By registering, you will also enjoy limited access to Premium articles, exclusive newsletters, commenting, and virtual events with our leading journalists
Already have an account? sign in
Register for free to continue reading
Registration is a free and easy way to support our truly independent journalism
By registering, you will also enjoy limited access to Premium articles, exclusive newsletters, commenting, and virtual events with our leading journalists
Already have an account? sign in
Join our new commenting forum
Join thought-provoking conversations, follow other Independent readers and see their replies