Premier League moves nearer to safe standing with 13 clubs indicating interest
Liverpool are the only club formally opposed 
Ian Herbert
Chief Sports Writer
Wednesday 16 November 2016 18:52 Comments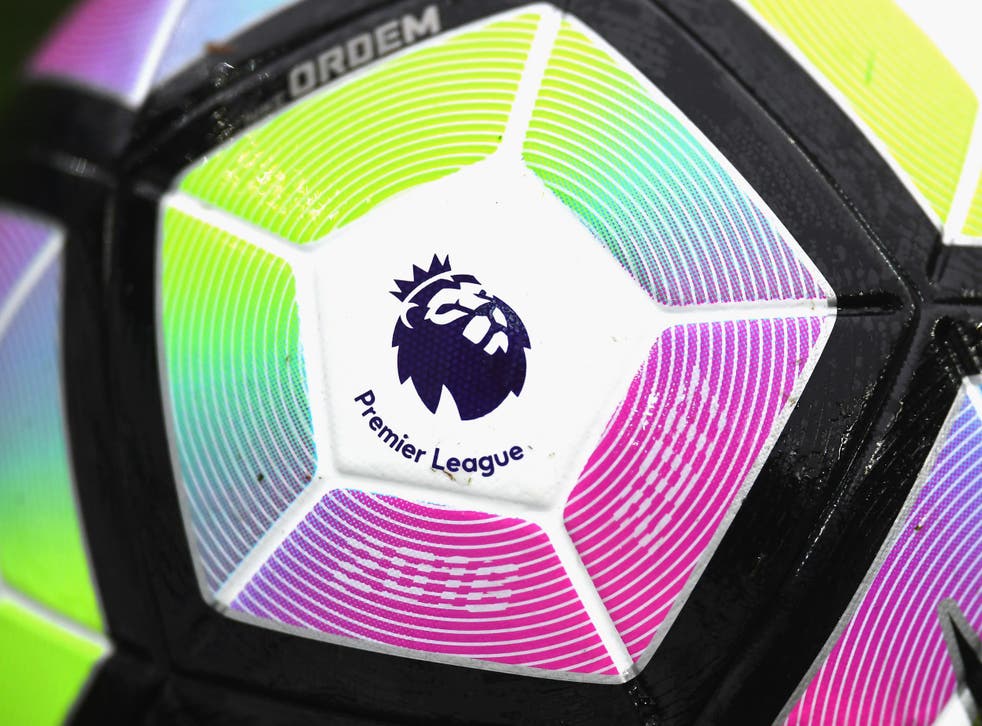 No fewer than 13 of the Premier League's clubs have indicated an interest or active commitment to safe seating, ahead of the division's 20 chairmen discussing its introduction at a meeting on Thursday.
It is significant that safe seating has even made it onto the agenda of the Premier League meeting, given the improbability of its introduction in recent years, though a decision will not be reached on Wednesday. The more realistic next step is clubs sanctioning the league's executive to discuss the legal viability of introducing safe standing with Government. But there is certainly a sea-change in opinion on the issue, with the majority of clubs now taking steps to understand the 'rail seat' technology' and its practicalities.
West Ham United chairman David Gold has indicated he is "ready to state the case very clearly" for rail seats at Thursday's meeting, while Arsenal's Ivan Gazidis has said he finds the concept "attractive", supported by manager Arsene Wenger who is on the record as saying: "I'm absolutely in favour of it."
Both Tottenham Hotspur and Chelsea have designed new stadia with rail seating in mind. Crystal Palace, Watford, Sunderland, Hull City, Swansea and Burnley are long-standing supporters.
Manchester City, who are also thought to be in favour, recently visited Celtic to see their 2,975-capacity standing section. So have Manchester United, after being urged to examine the idea by the Manchester United Supporters' Trust. The West Bromwich Albion operations director Mark Miles is heading up in the next few weeks to Celtic, who have described their facility as "an investment in spectator safety."
The only club which is formally opposed to safe standing is Liverpool, for whom the issue is hugely sensitive because of the death of 96 of its supporters in the 1989 Hillsborough Disaster. But though many in the city, including the Hillsborough Family Support Group, remain opposed, there has been a shift in public opinion. The Hillsborough Justice Campaign has said it supports a "full and objective debate" on safe standing and Barry Devonside, a highly respected member of that organisation who lost his son at Hillsborough, has echoed the sentiment.
All speakers from the floor at 2016 AGM of Liverpool FC's Spirit of Shankly spoke in support of rail seating and that organisation is now consulting widely and will adopt a formal position in due course. The findings of the Hillsborough inquests and independent inquiry do add some strength to the case for 'rail seats', having demonstrated that poor crowd management rather than the lack of an all-seater stadium was the cause of the disaster.
Manchester United have always felt that there would be a need for primary legislation to repeal the 1989 Football Spectators' Act and allow safe seating, though advocates of the rail seat technology believe this not to be the case.
The Act - which was drafted in the winter and early spring of 1989, before the Hillsborough Disaster as a vehicle for Prime Minister Margaret Thatcher's football supporter ID scheme. It was amended to include the all-seater requirement after Home Secretary Douglas Hurd stood up in the House of Commons to declare there was such necessity, 48 hours after Hillsborough. In retrospect, the amendment was added without full consideration of the causes of the Disaster. It was made law before Lord Justice Taylor's inquiry was convened to investigate Hillsborough.
The Act gives the Home Secretary discretionary power to impose a requirement that all Premier "provide seated accommodation only" but it does not state that spectators must use their seat. That is why stewards at grounds cannot demand that supporters sit down. It is a moot point as to whether rail seats are "seated accommodation." A trial of rail seats could be allowed by ruling that they are. Alternatively, the Home Secretary could remove those trialling rail seats from the list of stadia subject to this all-seater requirement.
Register for free to continue reading
Registration is a free and easy way to support our truly independent journalism
By registering, you will also enjoy limited access to Premium articles, exclusive newsletters, commenting, and virtual events with our leading journalists
Already have an account? sign in
Join our new commenting forum
Join thought-provoking conversations, follow other Independent readers and see their replies