Premier League weekend review: Arsenal bottle it again; Spurs suffer another Europa League hangover; Chelsea march on
Video: The Independent looks back at the major headlines from the weekend's Premier League action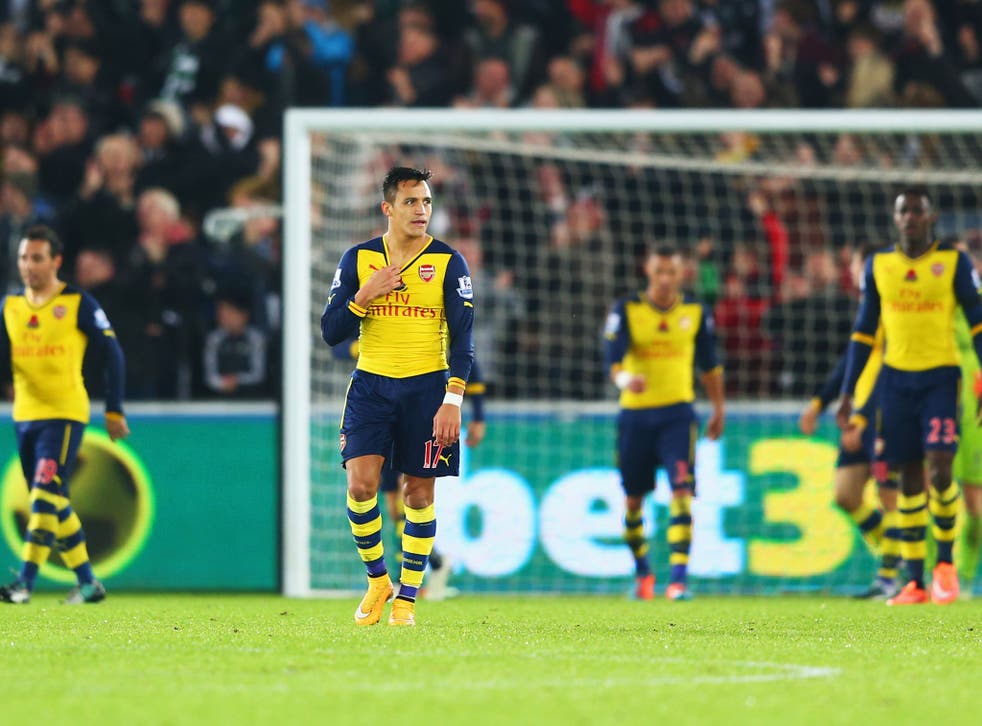 Every week, The Independent's digital sports team picks out the key players, performances and talking points from the weekend's Premier League action.
Simon Rice and Tom Sheen discuss Arsenal's defensive woes as they let another lead slip this week as they lost at Swansea on Sunday. Alexis Sanchez appears to be the only positive for Arsene Wenger's team at the moment, as they sit in sixth, twelve points behind leaders Chelsea after 11 games. Swansea meanwhile are up to fifth with an impressive 18 points.
It was a bad Sunday in north London with Tottenham falling to their fourth defeat at home this season in the league, with each failure coming after they have played in the Europa League midweek. Those league home defeats have come against Stoke, Newcastle, West Brom and Liverpool - they still have Everton, Manchester United and Chelsea to play at White Hart Lane by January 1 2015.
Jose Mourinho believes Chelsea have a stronger mentality after their 2-1 win at Anfield at the weekend, with yet more pressure on Brendan Rodgers as his decision to rest players in the week during the Champions League failed to achieve victory against the Blues. Even Arsene Wenger now believes that Chelsea can not be caught in their quest to win the league.
Finally, Burnley won against Hull City on Saturday, their first league victory since 26 April - that's 197 days.
Register for free to continue reading
Registration is a free and easy way to support our truly independent journalism
By registering, you will also enjoy limited access to Premium articles, exclusive newsletters, commenting, and virtual events with our leading journalists
Already have an account? sign in
Join our new commenting forum
Join thought-provoking conversations, follow other Independent readers and see their replies