QPR spending risks financial calamity, says Sir Alex Ferguson
Manchester United manager warns players' wages and agent fees will cause meltdown if Rangers are relegated
Ian Herbert
Saturday 23 February 2013 01:00 Comments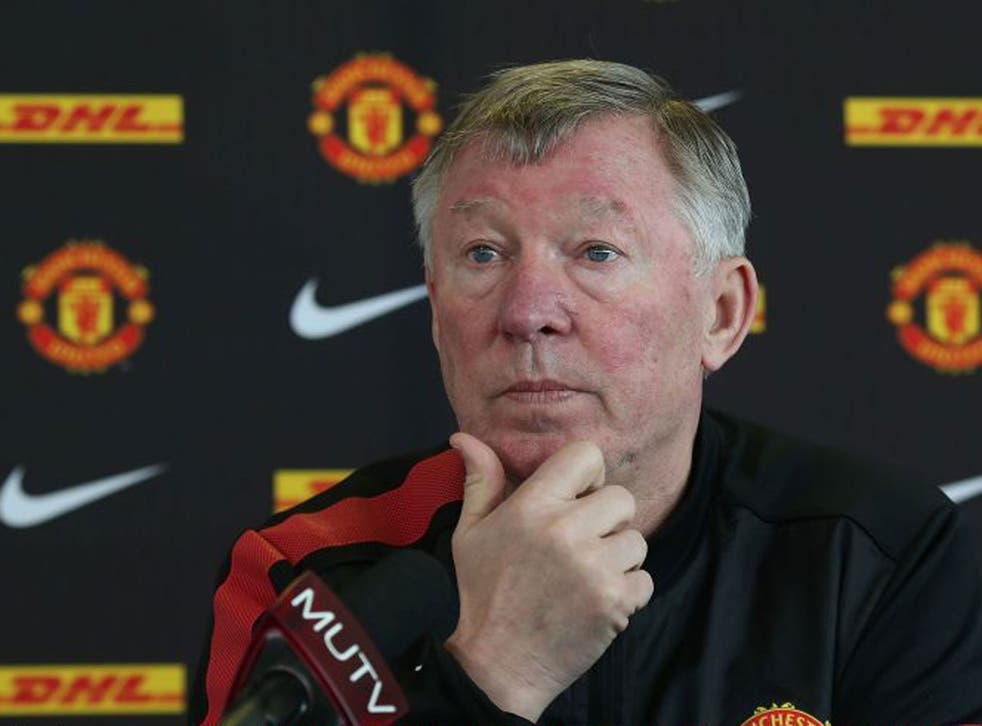 Sir Alex Ferguson has warned ahead of Manchester United's match at bottom-of-the-table Queen's Park Rangers that the lucrative contracts being paid by clubs desperate to stay in the Premier League risk financial calamity after relegation to the Championship.
Harry Redknapp, the QPR manager, was the biggest spender in the January transfer window with the £12.5m signing Chris Samba, for whom previous manager Mark Hughes refused to meet £100,000-a-week wage demands, considered crucial to the survival fight. The Rangers owner, Tony Fernandes, has insisted that Samba is not earning a six-figure weekly sum at Loftus Road, though it will have been a lucrative deal to entice him from Russian side Anzhi Makhachkala and his wage level will remain the same if Rangers are relegated, which may make it difficult to move him on.
"The players' contracts is where the [real spending] issue lies [for struggling clubs]," said Ferguson, for whom Phil Jones is a major doubt today. "Some will be on very good contracts in the Premier League and dropping into the Championship, how the motivation starts is very difficult I would imagine. Clubs have to pay their contracts. The only place you want to be is the Premier League and that's reflected in QPR spending the money they have done and other clubs also."
Rangers' dependency on agents to bring in players prompted the former United captain Gary Neville to argue, in a thoughtful newspaper column this week, that the individual wages of players and their agents should be published. Ferguson said he agreed with Neville, though was not convinced such a system was workable. "I don't see it doing any harm," the manager said. "It might highlight to the public how ridiculous it can be for some agents to make the money they do. But I don't think that will ever change. Once there's a transfer window, agents will make money. They are there and they are not going away I'm afraid. We'd like to see them go away but that won't happen."
Neville questioned the practice of agents "hanging round youth games" in order to gain influence on players and expressed concern the game was heading for a crisis he likened to the banking scandals. He argued for greater transparency. "Firstly, publish the wages of players, as they do in the US sports, so there is no mystique about salaries," he said. "Secondly, as well as publishing how much a club spend on agents – as the Football League and Premier League do every year – break down those fees to the individual agents and their companies.'"
Ferguson did not hold out huge hope that Redknapp can rescue Rangers from the drop. "It might have helped them if he'd gone there a bit earlier but they are where they are and it's not easy down at the bottom," he said. "Harry would be the first to admit that. But with his experience and his ability to judge players then he will have a better chance than most in that situation."
Register for free to continue reading
Registration is a free and easy way to support our truly independent journalism
By registering, you will also enjoy limited access to Premium articles, exclusive newsletters, commenting, and virtual events with our leading journalists
Already have an account? sign in
Join our new commenting forum
Join thought-provoking conversations, follow other Independent readers and see their replies