Queen's Park Rangers 0 Arsenal 1 match report: Walcott and Arsenal maturing ruthlessly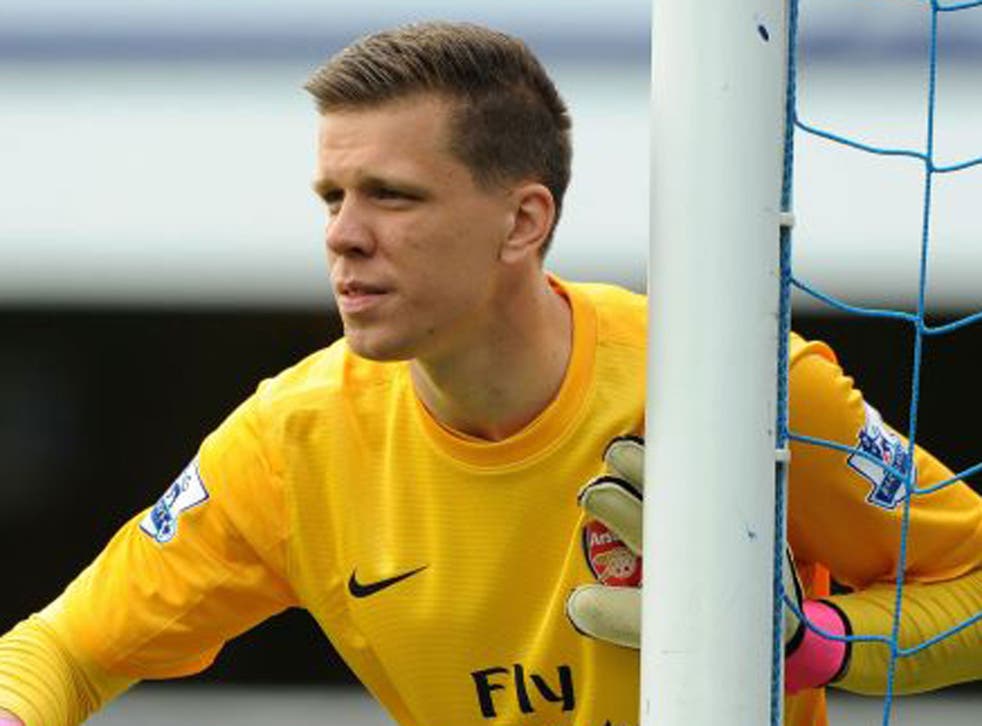 Arsenal have always had the reputation of not matching their pretty football with ruthless efficiency when it mattered. That may have changed this season and on Saturday they continued their grind towards Champions League football.
The match was poor and Arsenal unremarkable, but they owed a crucial win – their ninth in 12 games – to two moments of quality, at opposite ends of the pitch, at opposite ends of the game. Theo Walcott put them ahead after 20 seconds. Arsenal then dozed for 80 minutes and needed Wojciech Szczesny to produce a brilliant diving save to deny Loïc Rémy a late equaliser for Queen's Park Rangers.
Walcott and Szczesny have had difficult seasons – one might have left, the other was dropped – but both are finding form now. They, like Arsenal, are growing up. Walcott is 24, Szczesny 23 and only Aaron Ramsey – a mature 22 and in better form than any Arsenal player – was younger than them of their Saturday starters.
Arsène Wenger, who brought on the 19-year-old Alex Oxlade-Chamberlain and the 21-year-old Jack Wilshere, praised Walcott and Szczesny afterwards. "It is a very good return," Wenger said of Walcott's 20 goals this season. "He is more mature in his finishing. He makes good runs and he is calm now in front of goal. I'm certain you remember him when he arrived, in front of goal the ball could go anywhere. Now you see every time he hits the target, he is forcing the keeper into a save. That's why his numbers are so much better."
Walcott has reacted well to his spell out of the side at the start of the season, before he signed his new contract. Szczesny was dropped for Lukasz Fabianski last month but an injury to Fabianski has given Szczesny another chance, which he is keen to take.
"It was a very great save," Wenger said of Szczesny's late leap. "We needed him once and he got there. He looks like he has his confidence back. I must give him credit because in this competition he has responded very well. When he came back he was sharper than when I left him out. Our job is to be competitive and he did very well.That's what you have seen with people like [David] Seaman and [Jens] Lehmann, when I took them out they came back stronger. [Szczesny] does that well; he's in a good frame of mind now."
So are Arsenal – accumulating the points for Champions League qualification. "We were not at our best going forward," admitted Wenger. "But I wouldn't say it's tension – the players do not look nervous in the dressing room."
Goal: Arsenal Walcott 1.
Substitutions: Queen's Park Rangers Derry 5 (Mbia, h-t), Taarabt (Park, 79), Fabio (Traoré, 90). Arsenal Oxlade-Chamberlain (Podolski, 85), Wilshere (Cazorla, 89), Vermaelen (Rosicky, 90).
Booked: QPR Derry, Jenas. Arsenal Monreal.
Man of the match Koscielny. Match rating 4/10. Possession: QPR 46%. Arsenal 54%.
Attempts on target: QPR 6. Arsenal 11.
Referee J Moss (Tyne & Wear).
Attendance 18,178.
Join our new commenting forum
Join thought-provoking conversations, follow other Independent readers and see their replies