Rafa Benitez could miss Newcastle's trip to Swansea after undergoing operation during international break
Exclusive: There are worries the Spaniard will not be able to return to the club's training ground at all this week, but the former Liverpool manager is doing everything in his power to do so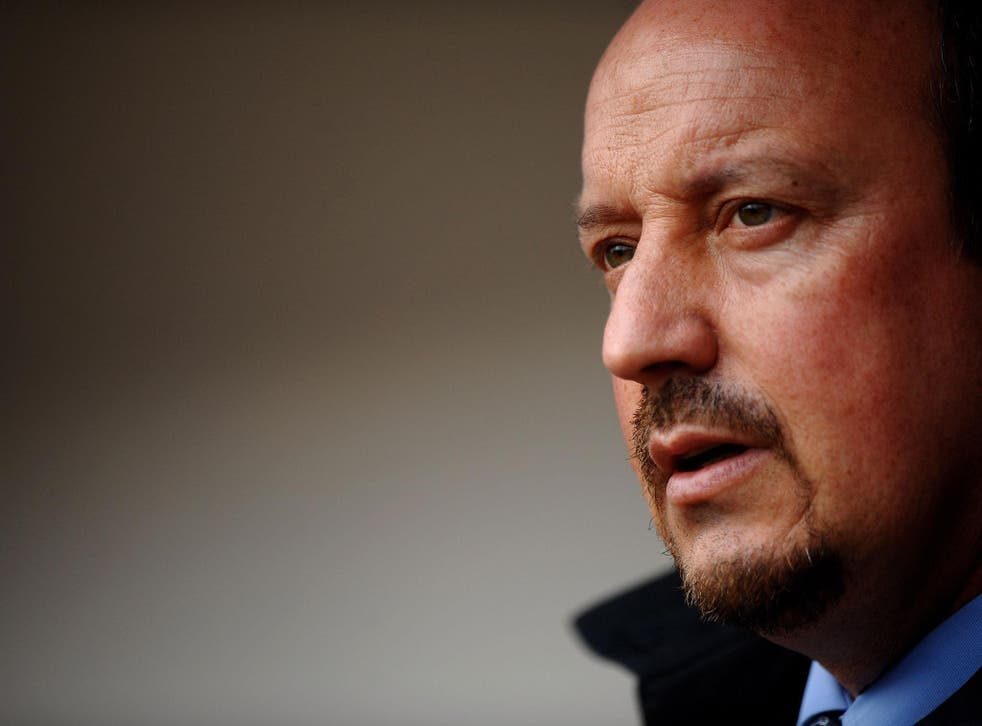 Rafa Benitez has missed training with Newcastle this week after recovering from an operation to remove an infection and is now pushing to be able to take charge at Swansea on Sunday.
The 57-year-old underwent a hernia operation two years ago before he took over at Real Madrid, however the spell in hospital left him with discomfort and he was forced to undergo further surgery in Cheshire during the international break.
Benitez chose the break to go into hospital so as to lessen the impact on Newcastle's season, but the severity of the infection meant he has been unable to take training at Newcastle this week.
He had planned to return for sessions on Tuesday and Wednesday, but so far has been unable to resume his position at St James' Park. There are now worries he will not be able to return to the club's Benton training ground this week, but the former Liverpool and Inter Milan manager is doing everything in his power to do so.
Benitez had been taking antibiotics to deal with the pain in the aftermath of the original operation to fix a long-standing hernia problem. However the issues that the operation caused, when it is believed he picked up the infection, required his trip to hospital to investigate the problem.
Benitez is currently on the mend and is eager to link up with his players in the aftermath of the club's first victory of the season over West Ham on August 26, and is adamant he will take control at Swansea, but he may have to listen to medical advice.
The summer has been a difficult one for Newcastle, with Benitez wanting further strengthening to the side he led to the Championship title in such dramatic fashion back in May.
He was given assurances in a meeting with the Newcastle owner Mike Ashley in Shirebrook that further significant spending would take place in order to make Newcastle competitive.
However Newcastle only signed six players and could not find the funding to break their record transfer fee, set when they signed Michael Owen for £17 million in 2005.

Join our new commenting forum
Join thought-provoking conversations, follow other Independent readers and see their replies