Rafael Benitez confident he can appease unhappy Chelsea fans as he appoints Boudewijn Zenden
Chelsea will still go ahead with their plans to sign another forward in January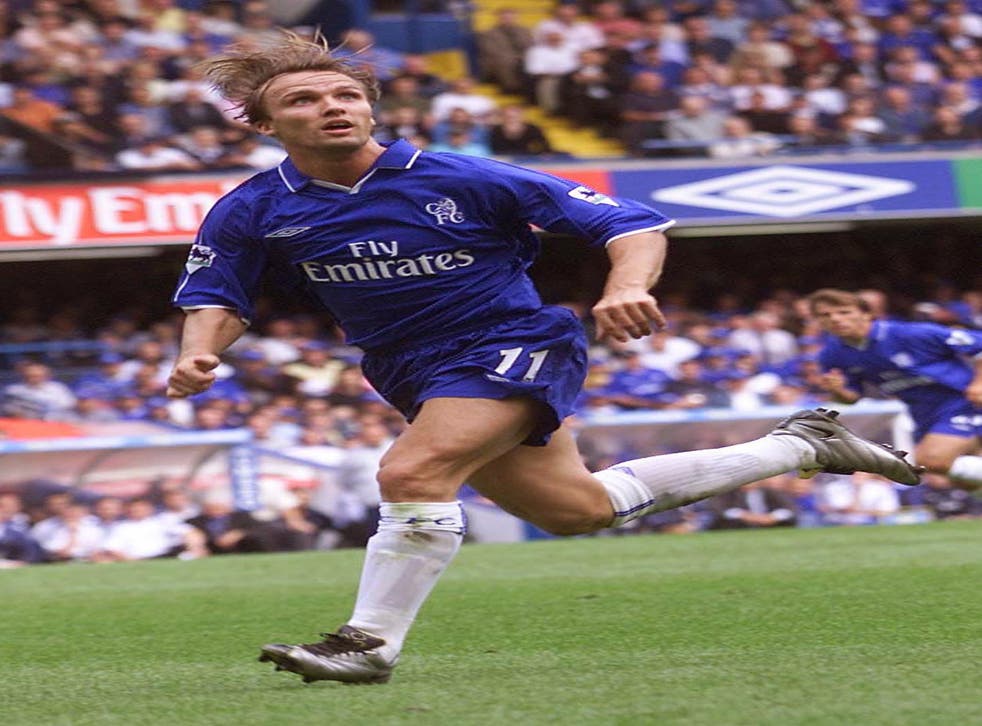 Rafael Benitez, who is not expected to get a warm reception for his first game in charge of Chelsea, is confident he can win over infuriated fans after being named as Roberto Di Matteo's replacement as manager.
The 52-year-old is taking over with the team low on confidence after winning just two of their last eight matches, losing top spot in the Premier League and on the verge of Champions League elimination in the group stage.
But Benitez feels he can turn things around and believes he will quickly earn the backing of supporters in the process.
When asked about the fierce opposition to his arrival, he said today: "You know the fans they always want the same as the manager — to win games, so we will try to do the same.
"I think it is a top side and we want to challenge for trophies. My biggest challenge? At this moment we think about one game at a time so [I'm just] trying to win the next game."
Benitez, who has been put in charge for the rest of the season and met the players for the first time today, has never been forgiven by many Blues fans for his disparaging comments about the club when he was in charge of ­Liverpool. In 2007, he even said he would never manage Chelsea, out of respect for the Anfield side.
But he has already made his first move to appease them by appointing former Blues winger Boudewijn Zenden as his assistant.
Although the club insist the coaching staff who worked under Di Matteo, in particular Eddie Newton and Steve Holland, remains the same for now, Benitez has brought in Zenden, who he signed for Liverpool in 2005.
Importantly, the former Dutch international played for Chelsea between 2001 and 2004 and already knows the influential duo, captain John Terry and Frank Lampard. Zenden is keen to get into coaching having retired from playing last year and has also been given a contract until the end of the season.
The 36-year-old has maintained a close relationship with Chelsea and has made guest appearances on the club's TV station in recent months analysing the team's performances.
He was at Stamford Bridge two weeks ago to see them beat Shakhtar Donetsk and spoke of his belief that Torres could still return to his best.
The Spaniard became one of the world's top strikers while playing for Benitez at Liverpool and scored 81 goals in 142 games for the Reds but has only managed 19 in 87 matches since his £50million move to Chelsea last year.
Although the club hope Benitez's arrival will spark Torres, they are going ahead with plans to sign another forward in January.
The former Valenica coach will only get a limited say in targets and Chelsea's first-choice remains Atletico Madrid star Radamel Falcao, who has a £44m buy-out clause in his contract.
The Spanish club are expected to cash in to solve their financial difficulties, although they are keen to hold on to him until the summer.
The Evening Standard is reporting that Napoli's Edinson Cavani remains the second choice and that his representatives visited London in recent weeks. The club are also monitoring Porto star James Rodriguez, who can play in a variety of attacking roles.
There is also a possibility that Didier Drogba, who scored 155 goals in eight years for Chelsea, could return for a short spell on loan.
The Ivory Coast striker joined ­Shanghai Shenhua in the summer on a free transfer but the Chinese season has finished and he wants to remain in good shape to play for the Ivory Coast at the Africa Cup of Nations in January.
He has asked for special dispensation from FIFA to make the move because it is outside the transfer window and was, significantly, at Stamford Bridge to watch their 1-1 draw against Liverpool earlier this month.
Join our new commenting forum
Join thought-provoking conversations, follow other Independent readers and see their replies