Ray Wilkins reveals he has been on medication 'for the past two years' to help fight battle with depression
Wilkins left his role at Fulham earlier this week and has revealed that he has suffered from the illness since his playing days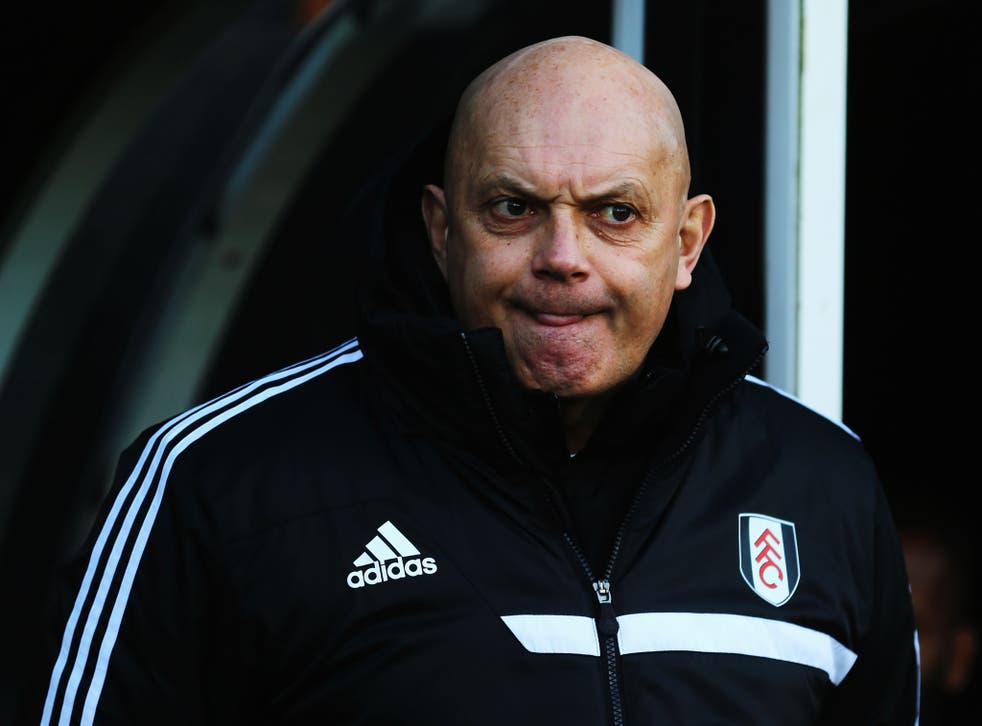 Ray Wilkins has revealed he suffered from depression during his playing and coaching career and received treatment for the illness at the Sporting Chance clinic.
The former England midfielder, who left his position as a coach at Fulham this week, explained in an interview with the Daily Mail how he struggled with depression when made Chelsea captain at 18, when his playing days at QPR ended and when he left his job as assistant to Carlo Ancelotti at Chelsea.
The 57-year-old said he was given Valium to cope with being made Chelsea captain, while when he left QPR in 1996 he "went to see a doctor linked to The Priory at the time".
Wilkins added: "After QPR I suffered badly with depression and it had an impact on the whole family. But I didn't take any medication at that stage. I've been on medication for depression for the past two years, but back then I saw the doctor and then simply battled on."
Fulham: The latest match pictures

Show all 77
And, after his shock departure from his role at Chelsea in 2010, he said he "slipped into a deep hole".
"That was my darkest time," he said.
Out of the game, he was convicted of drink-driving for the first time in 2012
"The alcohol fuelled depression and vice-versa," he said. "They were linked. No two ways about it. The driving problem came when I was suffering, big time.
But he admitted it took a second drink-driving conviction in July last year, which left him "feeling like dirt", to force him, following persuasion from wife Jackie and his children, to seek help.
Wilkins said: "The drink-driving pushed me in to Sporting Chance. I said, 'OK, I've made a real mug of myself, and you (his family)'. That was the bit I really struggled with. What I'd put them through. Horrendous.
"I'd let myself down. I'd let my family down. And I had to do something about it. So I took myself out of their lives for a month and went to some wonderful people."
Wilkins said during his treatment he visited Alcoholics Anonymous and Narcotics Anonymous.
He said he still sees a therapist once a week to keep him "on the straight and narrow", but Sporting Chance gave him "the tools to cope".
He added: "And since I came out I've been so much more positive than I had been for a long, long period."
Wilkins also revealed the full extent of his battle with ulcerative colitis - the chronic bowel condition also affecting Manchester United midfielder Darren Fletcher - which he first revealed on Wednesday in order to dispel rumours of a drinking problem.
"My worst bout was six years ago when I was hospitalised for 12 days," Wilkins said. "I lost two and a half stone at the Cromwell Hospital in London. At one point the surgeon said I might need to have my colon out. I was 51 and I really didn't want a bag. Luckily I started to improve the next day.
He said on Wednesday the condition could sometimes make him look "worse for wear" in the dug-out.
PA
Register for free to continue reading
Registration is a free and easy way to support our truly independent journalism
By registering, you will also enjoy limited access to Premium articles, exclusive newsletters, commenting, and virtual events with our leading journalists
Already have an account? sign in
Join our new commenting forum
Join thought-provoking conversations, follow other Independent readers and see their replies