Roberto Firmino pleads guilty to drink-driving as Liverpool striker banned from driving for a year and fined £20,000
Firmino admitted the charge at Liverpool Magistrates' Court
Jack de Menezes
Wednesday 01 February 2017 15:49 Comments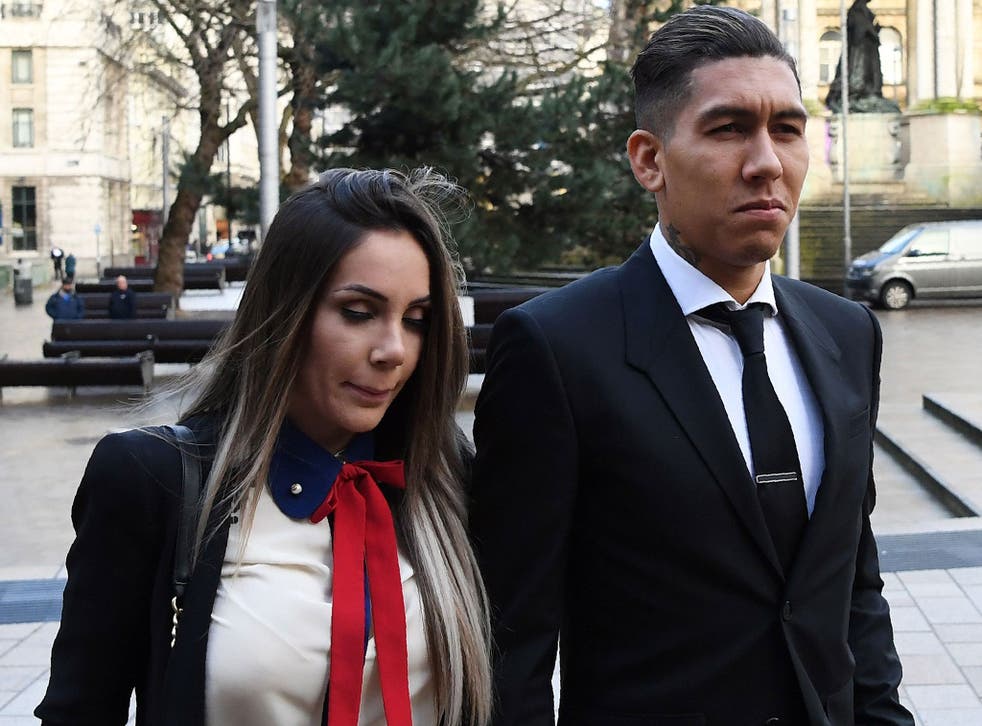 Liverpool striker Roberto Firmino has been fined £20,000 and banned from driving for a year after pleading guilty to a charge of drink-driving at Liverpool Magistrates' Court on Wednesday.
Brazil international Firmino, 25, was stopped by police while behind the wheel of his Range Rover on Strand Street in Liverpool city centre at 3am on Christmas Eve and breathalysed.
His hearing had been pushed back from Tuesday 31 January, with Firmino playing for Liverpool in the 1-1 draw with Chelsea, and he attended Liverpool Magistrates' Court on Wednesday where he admitted a charge of drink-driving.
Firmino was given a one-year ban from driving and was fined £20,000, although he will not face further action from the Premier League club after he was already disciplined, meaning he remains available for selection in the future.
Michael Hogan, who defended Firmino, said the incident occurred a day after Firmino's family home in Liverpool was targeted by burglars, who were described as "prepared to use extreme force".
The forward issued a statement after the hearing to apologise for his actions and that he would learn from his mistakes to avoid any repeat of the incident.
​He said: "I apologise, without reservation, to the club, the manager, my team-mates and the supporters for putting myself in this situation. What I have done is wrong and sets a bad example.
"I promise to everyone in the LFC family that I will learn from this mistake, learn from this experience, and not repeat it in the future."
Liverpool also issued a statement to add: "The player has been disciplined by the club for his actions and reminded of his responsibilities for the present and future.
"The nature of this action will remain private, however it does not impact on his availability for selection for matches.
"The club considers this to be an isolated incident and a rare lapse in judgement and professionalism. We will, however, work with the player to further educate him on the dangers associated with drink-driving specifically."
Register for free to continue reading
Registration is a free and easy way to support our truly independent journalism
By registering, you will also enjoy limited access to Premium articles, exclusive newsletters, commenting, and virtual events with our leading journalists
Already have an account? sign in
Join our new commenting forum
Join thought-provoking conversations, follow other Independent readers and see their replies