Roberto Mancini blames sporting director Brian Marwood for lack of transfer activity at Manchester City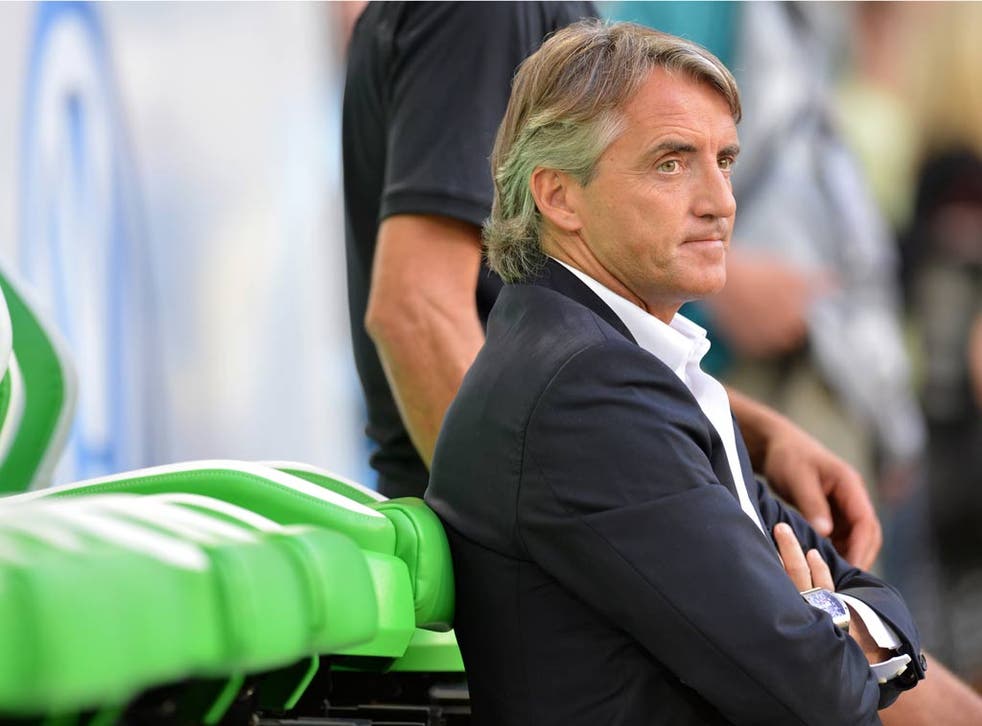 Manchester City manager Roberto Mancini has expressed his frustration at the lack of transfer activity at the Blues this season - once again pinning the blame on sporting director Brian Marwood.
Mancini revealed he has turned down a series of bids for Mario Balotelli this summer, but it is the players he wants to get rid of that are proving a handicap to bringing in new faces.
Mancini is believed to want Liverpool defender Daniel Agger, plus Italy midfielder Daniele de Rossi, having already given up on first-choice target Robin van Persie, who seems to be bound for Manchester United.
And it is obvious he is not happy.
"After four months, I don't know what to say. You need to ask Brian Marwood," said Mancini.
"I am not the sporting director. I can't say anything about players."
Asked whether he was happy with the management structure at City, in which Marwood determines the overall policy, Mancini replied.
"I am not happy - but I don't know what to say."
Of the three huge earners at City that Mancini has no further use for, only Wayne Bridge has left, with the Blues funding the vast majority of his wages to let him join Brighton on loan.
A deal has been agreed for Emmanuel Adebayor to join Tottenham but the Togo forward is believed to be demanding a £4million transfer fee be paid directly to him.
Roque Santa Cruz also remains on the wage bill with no sign of an imminent departure.
Marwood is in a tricky position because under UEFA's Financial Fair Play rules, City will find it impossible to balance the books if they continue to spend without working out how to rake in cash as well.
Balotelli would clearly bring in money, such has been the interest in him this summer after his stellar performances at Euro 2012.
But Mancini has no interest in a sale.
"This summer, we had a lot of requests for him. Many important teams wanted him," said Mancini.
"I said no because he is young and we are sure he can improve."
Neither Balotelli nor David Silva are expected to start Sunday's Community Shield showdown with FA Cup winners Chelsea at Villa Park on Sunday as the pair have only been back in training for six days.
Skipper Vincent Kompany should be fit, but Mancini confirmed Micah Richards will miss out with an ankle injury he picked up on Olympic duty with Great Britain, whilst Gareth Barry faces up to a month on the sidelines with an abdominal problem that forced him to miss Euro 2012.
"I think Richards will only miss this game because he has a small problem in his ankle," said Mancini.
"Gareth Barry had this problem before the Euros. I hope in four weeks or one month he can recover."
Having won the title last term despite losing the Community Shield to Manchester United, victory this weekend is no barometer of how City will do this season.
However, Mancini is clearly concerned.
"We have a good team but you need to continue to improve in every way," he said.
PA
Join our new commenting forum
Join thought-provoking conversations, follow other Independent readers and see their replies