Roberto Mancini: I had to let Mario Balotelli leave Manchester City
'Sad' Manchester City manager says he couldn't let striker miss chance of return to Milan after his side held by QPR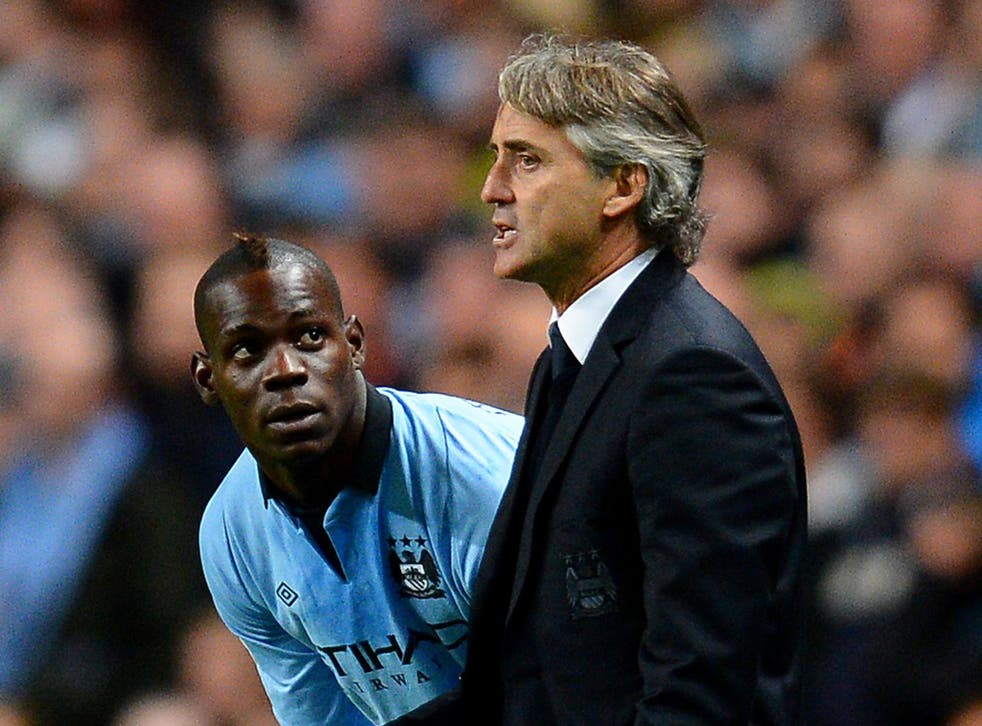 Roberto Mancini, the Manchester City manager, bid an emotional farewell to Mario Balotelli, describing him as "like one of my children", as the striker prepared to join Milan on the day the champions dropped another two points in the Premier League title race.
The Italian club are expected to announce today that they have signed Balotelli, 22, for around £19.5m on a four-and-a-half-year deal. The Italian left the City team hotel before their 0-0 draw with Queen's Park Rangers that means Manchester United will go seven points clear at the top if they beat Southampton tomorrow night.
Mancini said he felt the chance for Balotelli to join his boyhood club and be close to his family was too good to pass up. The City manager said he thought it was unlikely a replacement striker would be signed before the transfer deadline and that a defender was a priority.
Mancini said: "We are also so sad because Mario was an important player for us. With Mario we won the Premier League and the FA Cup in two years... but it's important for Mario to go back to Italy. It will be a good chance for him to stay with his family, to play for Milan. I think he can improve and I'm happy he will become one of the best players in the world.
"We love Mario and he deserves to have this chance. For me, no [he was not a problem]. Mario was like another one of my children. But you can be upset with him sometimes, but afterwards he's a lovely lad. All the players [will miss him]. When he left the hotel, they were really sad. Mario is a good guy."
Join our new commenting forum
Join thought-provoking conversations, follow other Independent readers and see their replies