Roberto Martinez should let Leighton Baines and Marouane Fellaini go, says David Moyes
Everton criticised United's £28m joint bid for duo as 'derisory and insulting'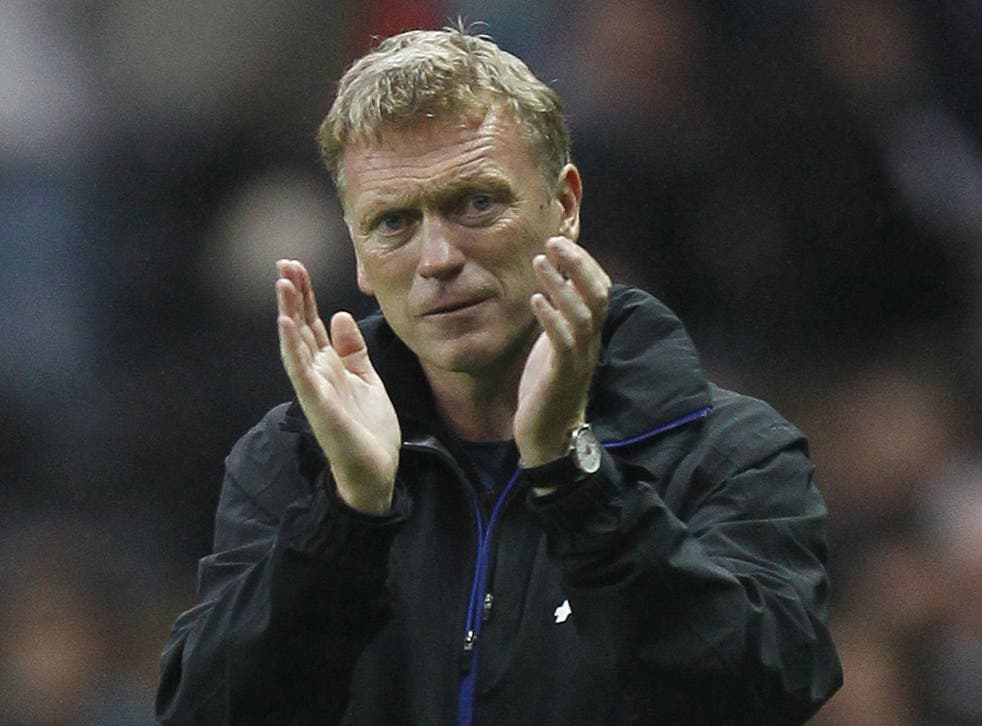 David Moyes has responded to criticism of Manchester United's pursuit of Leighton Baines and Marouane Fellaini by suggesting that his successor as Everton manager, Roberto Martinez, would be wrong to stand in the way of the pair moving to Old Trafford.
Everton criticised United's reported £28m joint bid for the duo as being "derisory and insulting" while Martinez described it as a departure from United's previous way of working. Yet Moyes hit back yesterday by saying that if he were still Everton's manager, he would not deny the pair the chance to move. "If I had been Everton manager and Sir Alex Ferguson had come asking for Leighton Baines and Marouane Fellaini I'd have found it very difficult to keep them because I always felt that the right thing was to do what was right for the players," said Moyes.
"Roberto is in a new job and I am sure he will get to know how Everton work. I signed every player at Everton so I know exactly how Everton work," added Moyes, hinting at his old board's policy of selling their best players.
Moyes's words may raise eyebrows among those who remember his response to Manchester City's pursuit of Joleon Lescott in August 2009, when he accused City of "disgusting" behaviour and ordered Lescott to train on his own.
Neville Southall, the former Everton goalkeeper, accused Moyes of "despicable behaviour" towards his old club yesterday, suggesting an attempt to unsettle the players. "The way David Moyes has gone about it stinks," said Southall. "The world knows Marouane Fellaini and Leighton Baines are worth a lot more than the £28m offered and Moyes is disrespecting Everton."
However, Moyes claimed the leak had not come from United's side and stressed he did not want to damage his old club. "The bid was probably from Manchester United's point of view a private thing and if and when we make a new offer we'll keep the next offer private and confidential as well."
Meanwhile, Moyes is considering starting Wayne Rooney against Chelsea on Monday, despite the Londoners' pursuit of the striker. Rooney has not started a game for United since the 1-1 draw at Arsenal on 28 April, but came off the bench for the final half-hour of last Saturday's win at Swansea. "Wayne has got a good chance of playing, a good chance of starting," Moyes said.
Register for free to continue reading
Registration is a free and easy way to support our truly independent journalism
By registering, you will also enjoy limited access to Premium articles, exclusive newsletters, commenting, and virtual events with our leading journalists
Already have an account? sign in
Register for free to continue reading
Registration is a free and easy way to support our truly independent journalism
By registering, you will also enjoy limited access to Premium articles, exclusive newsletters, commenting, and virtual events with our leading journalists
Already have an account? sign in
Join our new commenting forum
Join thought-provoking conversations, follow other Independent readers and see their replies