Sam Wallace: Players of Suarez's standing just don't sign for clubs like Liverpool
Liverpool, and Spurs, have found out that four servings of burger and chips don't add up to a steak dinner
Sam Wallace
Monday 24 November 2014 22:00 Comments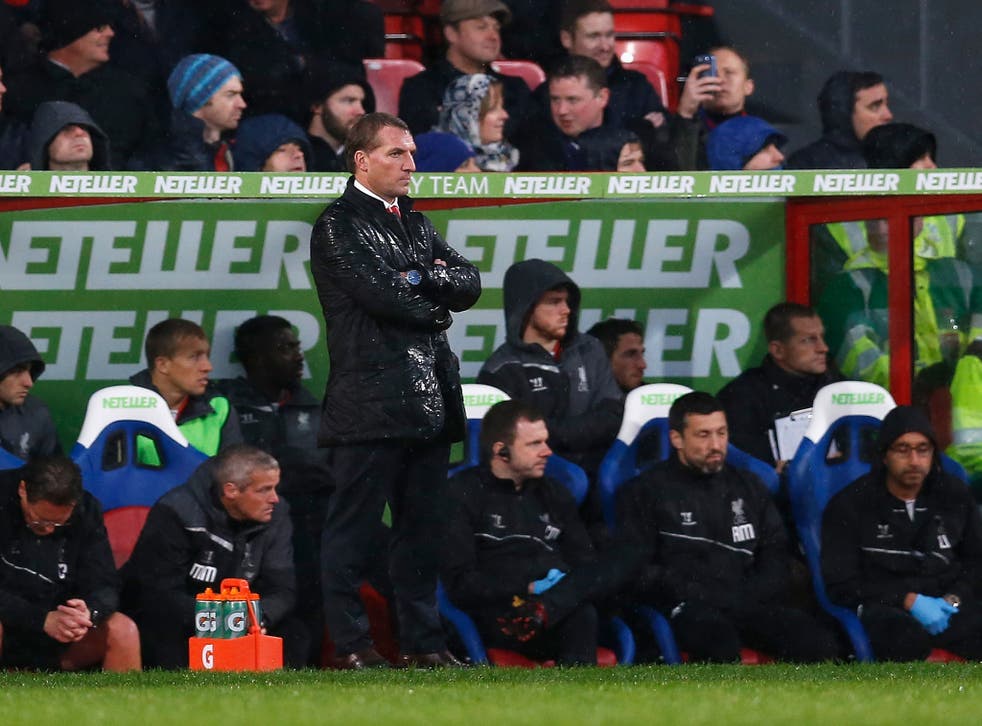 Jamie Carragher tells a good story about the first player Rafa Benitez signed at Liverpool, the full-back Josemi, whose greatest achievement at the club might well have been getting himself centre stage at the Champions League trophy presentation in Istanbul 10 months later.
In his autobiography, Carragher recalls how Josemi, a right-back, was signed because Benitez had decided that Carragher himself should remain at centre-back. Soon after, Steven Gerrard confided in his old friend that Benitez had told him that Josemi was "like Carra". Concerned by the comparison, Carragher recalls how he paid close attention to Josemi in their first training session. "Fuck me," he worried afterwards, "how bad does Benitez think I am?"
Ten years ago, in a different era, operating with a different budget based on a different television deal, Josemi cost £2m from Malaga. The second Benitez acquisition, Antonio Nunez, valued at around £1.5m, joined as part of the deal to sell Michael Owen to Real Madrid. Nunez was injured immediately and "was not up to scratch even when he was fit", Carragher recalled. Between them the Spaniards were two of the most forgettable players in the club's history.
Crystal Palace 3 Liverpool 1 player ratings

Show all 23
Benitez's next signing was Xabi Alonso, a player who stands comparison with any midfielder in any Liverpool era. The £10.7m signing of Alonso stands out a mile. A brilliant footballer who continues to have a glittering career, he was an example of one of those signings whose value far exceeds his price; when all three cherries on the fruit machine align. How Brendan Rodgers could do with an Alonso-grade signing now.
It is not so much the league position that is wearing away at the Liverpool manager now – they are only five points off fourth place – it is the returns on the £117m invested in the summer. On Sky Sports, in the aftermath of defeat by Crystal Palace on Sunday, Carragher, exasperated with his former club, said that Liverpool needed new players.
The greatest misnomer about Liverpool's summer is that they should have signed one or two players to replace the quality that they lost with Luis Suarez's departure. The brutal truth is that players of Suarez's standing don't sign for clubs like Liverpool.
They do not sign for Tottenham Hotspur either, as the club found after the sale of Gareth Bale – the reinvestment of the proceeds of which is still the defining issue at Spurs today. Spurs could no more replace Bale with a player of similar stature than you or I could afford the running costs of the Rolls-Royce – brown, soft top – which Emmanuel Adebayor parks outside the White Hart Lane main reception.
Putting it bluntly, in dividing up the income from one star player, Liverpool, like Spurs, have found that four servings of burger and chips don't add up to a steak dinner. For Rodgers, and the Fenway Sports Group, it is early days yet and admirably John W Henry, the club's principal owner, is not given to sacking managers when decisions on signings are made collegiately.
That was the message from well-informed sources at the club yesterday: despite Rodgers' acceptance of responsibility at Palace and his admission that no manager's job is impervious to bad results, the club is not even giving consideration to his position. Rodgers stays, and rightly so. It would be an absurdity to abandon a manager over a long-term strategy into which the club bought, from the owner down.
The modern transfer market is an unforgiving economy – and you find your place in it pretty soon. At various times over the last two years Liverpool have lost out on signing Henrikh Mkhitaryan, Willian, Stevan Jovetic and, perhaps most critically, Alexis Sanchez in the last transfer window. In the case of the latter, even the leverage of the Suarez move to Barcelona did not work with Sanchez, who considered Arsenal a bigger club in spite of a league finish inferior to Liverpool's.
It takes years of heavy investment – and success – as with the case of Manchester City and Chelsea, to earn a real upgrade in transfer market status. There have been small advances for Liverpool, such as their signing of Adam Lallana, who was also sought after by Spurs, two years after the London club had big-footed Rodgers on the deal for Gylfi Sigurdsson. Joining the elite is a different matter.
The problem in trading just outside the very top of the market, as Liverpool do, is that it is not cheap and can be extremely volatile. A fee of £20m no longer carries a guarantee of success, at least not at the level which signing a Sanchez or an Angel Di Maria affords. That market might yield a high value return like Suarez, as he was in January 2011, or Daniel Sturridge, or Alonso. Or it might yield Ryan Babel or Iago Aspas.
It would be fascinating to see how Southampton, with their golden touch in the transfer market, fared trying to assemble a team that was capable of competing in the Champions League as well as the Premier League. For those who qualify for the Champions League, the status seems to incur an unofficial Champions League tax which inflates transfer fees and in turn brings its own pressure.
As ever, the damage is not so much the cost of a player, because no successful signing is ever too expensive. The damage is done by the cost of the players that do not work out – of which there will always be some because no transfer strategy is flawless. Fees are spiralling and, put simply, even the bad'uns are pricey these days.
Even so, Rodgers needs only one or two to emerge for the summer trading to have been a success. If, for instance, Emre Can blossoms and Lallana continues to improve, then that baseline figure will not look so bad. Eleven years ago, Sir Alex Ferguson bought Eric Djemba-Djemba, Kleberson, David Bellion and Tim Howard – none of which ultimately mattered because the fifth signing was Cristiano Ronaldo.
Liverpool's strategy this summer, conceived by Rodgers; Ian Ayre, the chief executive, and Mike Gordon, an extremely wealthy American part-owner of the club, was to try to re-invest the Suarez money in young players. It may turn out that they signed the wrong young players. It may turn out that only one young player turned out to live up to his billing, in which case people will have to make up their minds as to whether he justified the turkeys.
Either way, the notion that they missed a trick by failing to replace Suarez with Toni Kroos or James Rodriguez or Cesc Fabregas or any one of the superstars who were on the move in the summer presumes that they were ever in that market. They never were, and it would be a spiteful club indeed that chucked their manager overboard at the first sign of the agreed strategy failing.
Register for free to continue reading
Registration is a free and easy way to support our truly independent journalism
By registering, you will also enjoy limited access to Premium articles, exclusive newsletters, commenting, and virtual events with our leading journalists
Already have an account? sign in
Join our new commenting forum
Join thought-provoking conversations, follow other Independent readers and see their replies