Arsenal: Shkodran Mustafi has made a fine start to life with the Gunners
The German has struck up a solid partnership with Laurent Koscielny at the heart of Gunners' defence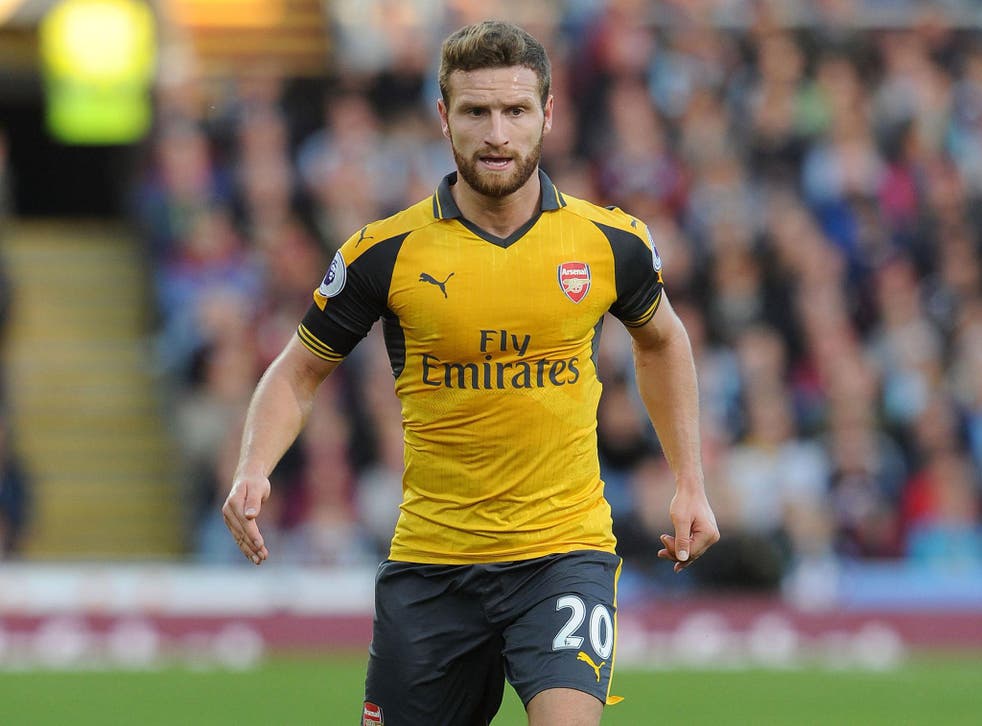 When Arsenal conceded four goals on the day's opening season the groans were all too audible - and justifiable. Arsenal, after all, had Rob Holding (just signed from Bolton Wanderers) and Calum Chambers (shortly to be sent on loan to Middlesbrough) in central defence.
Arsene Wenger, the Arsenal manager, said that the season started too early for his club – to yet more groans. But what he meant clearly meant was it started too early in terms of playing what he must have known would be his first-choice central defensive partnership.
When Arsenal were losing 4-3 to Liverpool at The Emirates, the club were still hammering out the details of signing Shkodran Mustafi from Valencia for £35m and Laurent Koscielny was on a break after his Euro 2016 exertions.
Since the pair have been in the side, Arsenal have conceded just three goals in six games and none in their last 280 minutes following their latest clean sheet against Burnley on Sunday. Koscielny knows all about the rigours of the Premier League but Mustafi seems to have come to terms with the rough and tumble remarkably quickly and has made a fine start to his Arsenal career.
He relished the duel with Burnley at the weekend and was not afraid to make a point to team-mates, opponents and officials alike. His backing into the referee to help his argument at one point could have earned a booking but was not the behaviour of a man short of confidence. Although it is early days the signing of the 24-year-old German international looks like a shrewd piece of business.
"Of the new players, he especially gets people up for games," Theo Walcott said recently of a commodity that has often appeared to be lacking in the Arsenal dressing room. "If you're not doing something right he tells you. He's a German international and that's the way he is. He and Koscielny have been fantastic centre-backs. They have a very good relationship and it bodes well."
Arsenal relied far too heavily on the creaking and cracking Per Mertersacker last season and when he was injured they turned to the impetuous Gabriel. Chelsea's striker Diego Costa will have fond memories of both from the last campaign. He got the former sent off when he took advantage of his vast turning circle at The Emirates and got the latter dismissed when he played on his recklessness at Stamford Bridge.
Burnley vs Arsenal player ratings

Show all 22
Mustafi, on the other hand, marked Costa out of the game at The Emirates in Arsenal's recent 3-0 win. His one blip to date in an Arsenal shirt was losing the run of Edinson Cavani in the box in Paris in the Champions League tie with PSG and allowing the Uruguayan to head home. Given that was just seconds into only his second game he can perhaps be forgiven.
Since that moment the German's tenacity has been all too obvious. "It was all about coming here and giving everything," he said after the victory over Burnley. "It suits us more to play against big teams because it's not always easy to come to places like this and change from style to steel.
"But we showed that we have good character and steel, and that's what gave us the three points in the end. The great teams fight until the end because they know that there's still an opportunity to score a goal and we showed that," Mustafi added. "It just showed us that we are capable of scoring from every situation, even in the last minutes. A win like this is important to us."
Join our new commenting forum
Join thought-provoking conversations, follow other Independent readers and see their replies