Southampton fans plan handkerchief protest at Everton match
Saints host Everton tonight
Gerard Brand
Monday 21 January 2013 01:00 Comments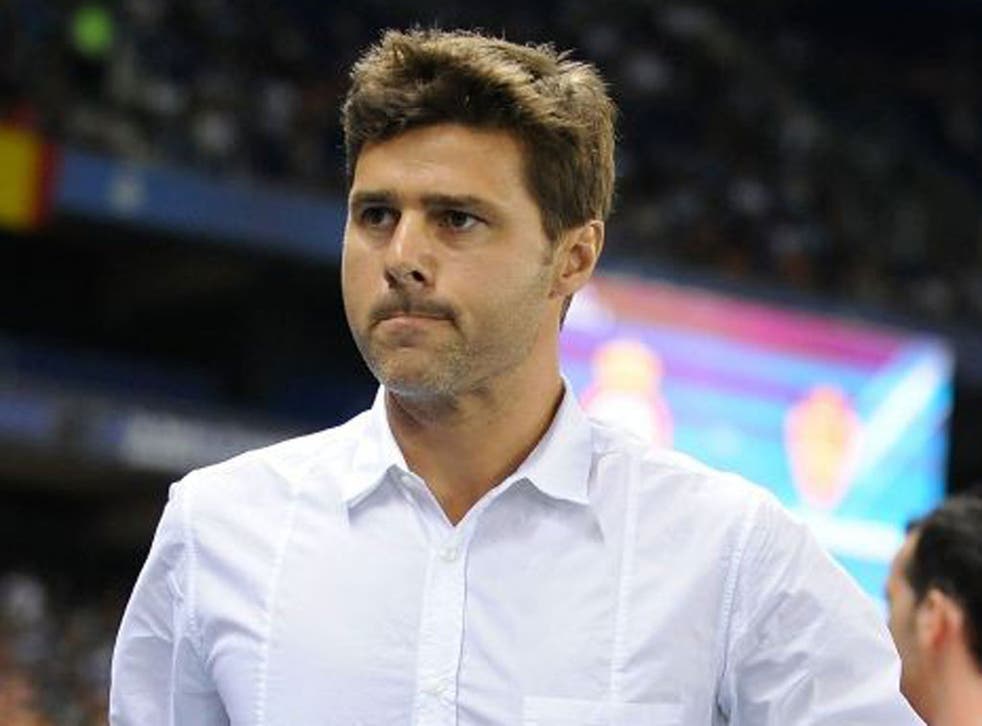 Southampton fans have been urged to wave white handkerchiefs at tonight's home match with Everton to show their anger at the sacking of the manager Nigel Adkins on Friday.
Despite a run of only two defeats in 12 games that dragged the club out of the Premier League relegation zone, Adkins was immediately replaced on his dismissal by the former Espanyol manager Mauricio Pochettino.
The Argentine left the Spanish side in bottom place after 13 La Liga matches in November, and will take charge tonight after his first training session yesterday.
Perry McMillan of the Southampton Independent Supporters' Association said: "As Spanish supporters wave white hankies as a form of protest it seems an appropriate way to protest at executive chairman Nicola Cortese's ruthless treatment of Nigel Adkins.
"It's important we send out this message, as this match is live on TV and will be seen throughout Europe."
The legendary former Southampton forward Matt Le Tissier has also accused Cortese of having "a bit of an ego problem" and acting in a cowardly manner over the Adkins' sacking.
Le Tissier told BBC Sportsweek: "I don't know if Nigel was becoming too popular and the chairman didn't like it – he does appear to have a bit of an ego problem.
"Some of the decisions that have been made have been a little bit bizarre since the current chairman took over. In a way it wasn't a surprise because I think he's been looking to get rid of him for a while now."
Le Tissier further criticised Cortese for not explaining his decision in public, instead leaving Pochettino to face the press alone. "The strangest thing about it all for me was that he brings the new manager in about a minute after he sacked Nigel and then he hangs the new manager out to dry at a press conference on his own, which I thought was an incredibly cowardly thing to do.
"If he's going to make those decisions surely he owes it to the fans to sit there and explain his decision, but he wasn't brave enough to do that."
Pochettino's immediate task is to maintain the momentum that has lifted Southampton up to 15th in the Premier League, but he said that he is excited by the challenge. "The biggest challenge is to win all the games that are ahead of us," said the new manager.
"That is the mentality that we need to have going into the games as a team."
Odds: Home 13-5 Draw 5-2 Away Evens
Kick-off Tonight, 8pm (Sky Sports 1; Highlights Sky Sports 2, 1am, Tuesday)
Team news Southampton will make a late decision on midfielder Adam Lallana (knee), while Rickie Lambert may be recalled. Kevin Mirallas (hamstring) will not be risked by Everton.
Register for free to continue reading
Registration is a free and easy way to support our truly independent journalism
By registering, you will also enjoy limited access to Premium articles, exclusive newsletters, commenting, and virtual events with our leading journalists
Already have an account? sign in
Join our new commenting forum
Join thought-provoking conversations, follow other Independent readers and see their replies