Stats reveal just how multi-national the Premier League has become
Which nationality is the most successful in this season's Premier League? Perhaps Spain, or Brazil, or perhaps a dark horse leads the way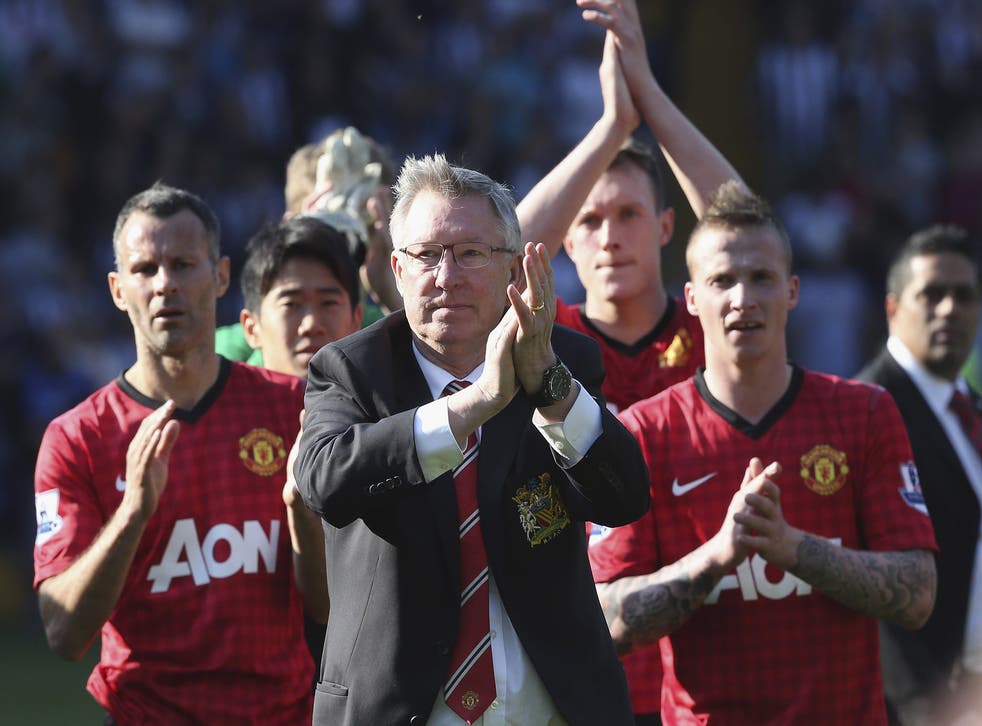 When Manchester United were awarded the Barclays Premier League trophy following their victory against Swansea earlier this month, all eyes were on Sir Alex Ferguson and his title-winning side. But for those who looked round the stadium that day, on display were an assortment of flags that would have looked more at home at a United Nations conference.
South America's representation, provided by Brazil, Ecuador and Mexico, heralded the success of Anderson, Rafael, Antonio Valencia and Javier Hernandez. Japan saluted Shinji Kagawa, while the European contingent, from six different nations, were also in attendance.
The Premier League has now, more than ever, embraced globalisation with open arms, hand-picking the finest talents from around the world. This season, close to 300 foreign footballers from 68 different countries played for one of the 20 top-flight teams. But which country provided the most successful players?
The table below ranks each nationality by the average Premier League final position of their players. With a minimum of four players from each country, this is the 2012/13 season table ranked by national performance:
| | | |
| --- | --- | --- |
| Country | Number of Players | Average Premier League Position |
| Serbia | 4 | 2 |
| Brazil | 14 | 6.64 |
| Germany | 8 | 7 |
| Italy | 4 | 7.25 |
| Ivory Coast | 7 | 7.71 |
| Belgium | 12 | 7.83 |
| Spain | 25 | 8.4 |
| Nigeria | 6 | 9.17 |
| Netherlands | 13 | 10.38 |
| USA | 8 | 10.63 |
| France | 30 | 10.73 |
| Argentina | 10 | 10.90 |
| Portugal | 6 | 11.17 |
| Sweden | 4 | 11.25 |
| Cameroon | 4 | 12 |
| Morocco | 4 | 13 |
| Senegal | 5 | 13.2 |
| Australia | 5 | 13.60 |
| Republic of Ireland | 26 | 13.65 |
| Mali | 4 | 15.25 |
Perhaps surprisingly, it is not one of the powerhouses of world football that tops the list, but Serbia, thanks to the achievements of Nemanja Vidic, Branislav Ivanovic and Manchester City duo Aleksandar Kolarov and Matija Nastasic. Interestingly all defenders, the Serb quartet provide a strength, determination and quality which earned them selection for the top three teams in the country.
The small sample size may give Serbia a falsely elevated position which makes the superb consistency of the Brazilian and, to an even greater extent, Spanish players quite remarkable. The Brazilian cohort, spearheaded by the Manchester United pair Anderson and Rafael, and Chelsea's trio of David Luiz, Oscar and Ramires, produce not only the flair but the fortitude to aid their respective teams.
Furthermore, it could be expected that world and European champions Spain would supply the largest selection of talented players to grace our top division, but the fact that such a substantial number remain so consistently impressive is an extraordinary feat. The likes of Juan Mata, David Silva and Santi Cazorla have been the artisans of this season's campaign while Michu has been garlanded with praise as the finest piece of business from last summer. In addition to these acclaimed stars, less lauded names such as Michu's Swansea team-mates Chico Flores, Angel Rangel and Pablo Hernandez have also been integral to their team's success. Furthermore, David de Gea has become one of the league's most outstanding performers, along with Mikel Arteta and Jose Reina, who continue to play influential roles for Arsenal and Liverpool.
Elsewhere, Ivory Coast and Nigeria have been Africa's best source of talent this year, while France contributes the most players of all countries, most notably to Newcastle, where nine Frenchman have appeared for the Magpies this term. With Alan Pardew's side finishing in 16th place, France's overall average is arguably wrongly distorted. Indeed, excluding "Pardieu's" men, the French would move up three places on the above list.
A special final mention should certainly be handed to Belgium, who nestle in sixth place. Basking in a golden generation of gifted players, a dozen Belgians have excelled this season at both ends of the table. As Eden Hazard, Jan Vertonghen and Marouane Fellaini jostled for European football, Aston Villa and Sunderland were rescued from the perils of the drop by Christian Benteke and Simon Mignolet, respectively.
The prominence of Belgian footballers in the Premier League has been at its height this year which bodes well for their national side, led by Manchester City captain Vincent Kompany. A national side who, incidentally, currently share a world cup qualification group with...Serbia.
Join our new commenting forum
Join thought-provoking conversations, follow other Independent readers and see their replies