Steve Bruce backs Tom Huddlestone to take short cut to Brazil after midfield 'masterclass' against Fulham
Tom Huddlestone produced a midfield 'masterclass' for Hull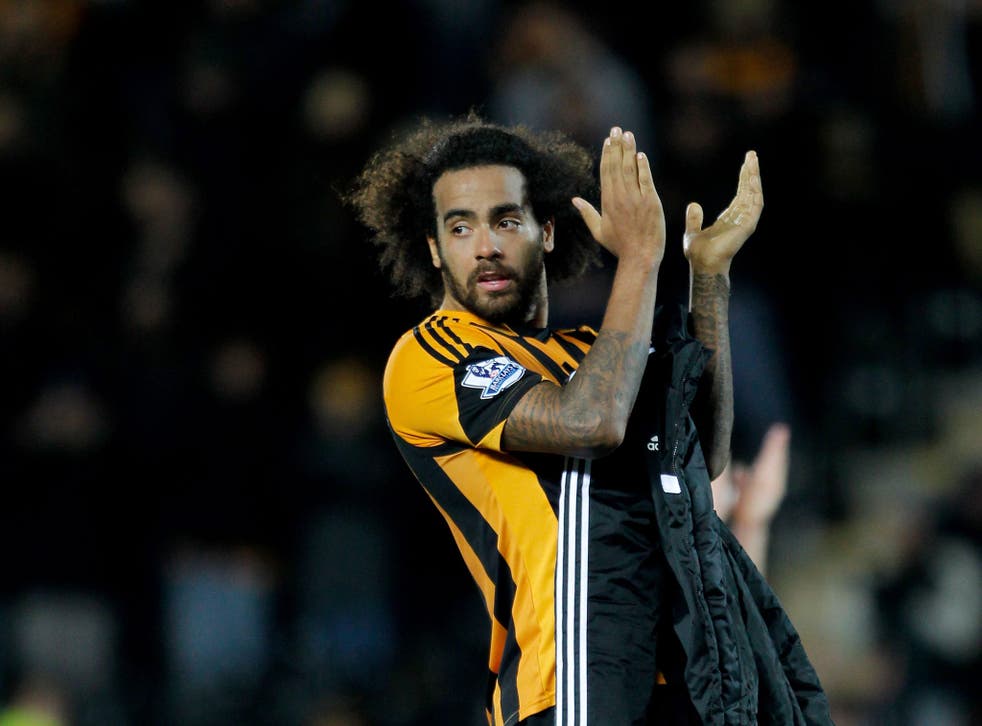 While Tom Huddlestone's first goal for Hull City means a trip to the barbers for the midfielder this week, his manager Steve Bruce thinks his part in the 6-0 win over Fulham could help put him on the plane to Brazil with England next year.
Bruce struggled to recall a more complete midfield performance than Huddlestone, who was celebrating his 27th birthday, produced in the Premier League rout at the KC Stadium on Saturday.
"The lads stood and applauded Tom when he walked into the dressing room and that doesn't happen often," Bruce said.
"I don't often pick out individuals but I don't think I've witnessed a performance as good as I've just seen from Tom. He gave a masterclass of how to play in midfield. He had the lot: free-kicks, passing range, goals, a shot from 40 yards. He hit the post and the bar... he's just an outstanding footballer, absolutely outstanding.
"I've been fortunate to have played in some good teams but I can't really remember an individual performance as good as he produced."
Huddlestone, who joined Hull from Tottenham Hotspur for £5m in August, vowed to grow his hair until he broke a scoring drought dating back to April 2011 and celebrated on Saturday by having a lock cut off his Afro on the touchline.
The famously no-nonsense Bruce was less than impressed by the celebration – "ridiculous", he called it – but respectfully suggested that Huddlestone might be just the sort of player England needed in their squad for next year's World Cup in Brazil.
"Who am I to talk about [England manager] Roy Hodgson's job?" he asked, before continuing: "But it's going to be hot and humid and horrible conditions to play in and you need technicians.
"Is there anybody in the country who plays off both feet like him? Week in, week out, he's producing performances – not quite to the standard of today's – but he's a fantastic footballer who could be one of those that makes the squad. There's always a surprise or two."
Register for free to continue reading
Registration is a free and easy way to support our truly independent journalism
By registering, you will also enjoy limited access to Premium articles, exclusive newsletters, commenting, and virtual events with our leading journalists
Already have an account? sign in
Register for free to continue reading
Registration is a free and easy way to support our truly independent journalism
By registering, you will also enjoy limited access to Premium articles, exclusive newsletters, commenting, and virtual events with our leading journalists
Already have an account? sign in
Join our new commenting forum
Join thought-provoking conversations, follow other Independent readers and see their replies