Steven Taylor: I would rather go and collect stamps than pull on a Sunderland shirt
Martin Hardy
Saturday 20 October 2012 00:48 Comments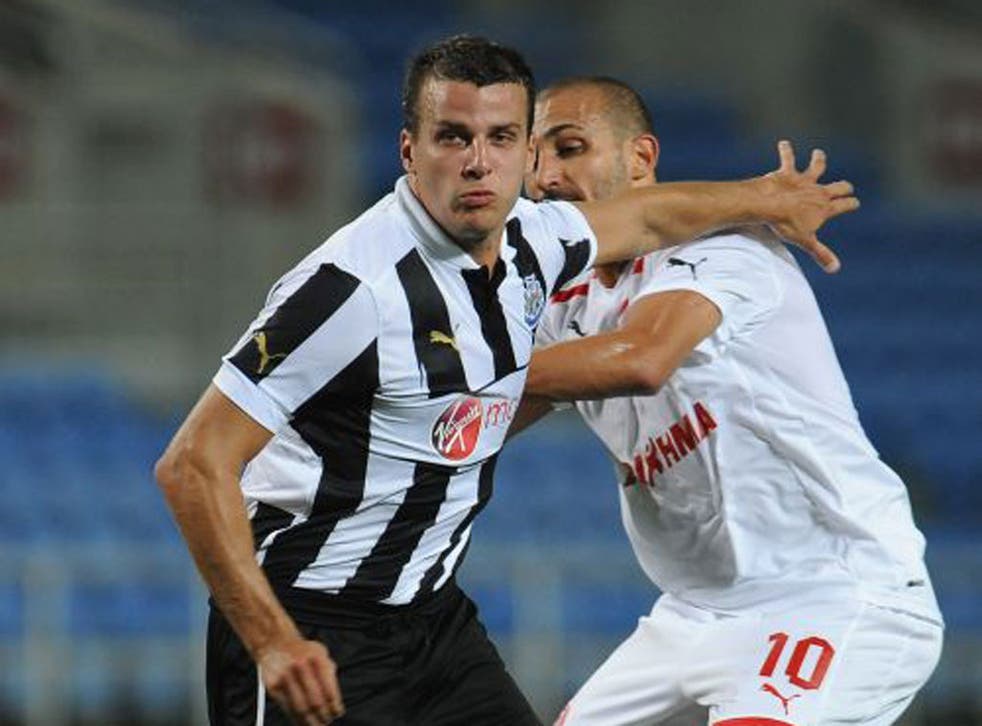 "Some of my staff are ready to pull down walls," said Alan Pardew, the Newcastle manager, yesterday – and his was the voice of sanity. Tempering a Tyne-Wear derby is not easy, and perhaps his chief wall-feller was Steven Taylor.
The defender, now 27, has had this fixture in his heart since he was a boy in Whitley Bay. Some of what follows was said in jest, some was not; his words are sure, however, to crank up the intensity level a notch before tomorrow's game between Sunderland and Newcastle at the Stadium of Light.
Asked if he would ever consider playing for Sunderland, Taylor said: "I would rather go and collect stamps than stick on that shirt!
"I have not got any friends who are Sunderland fans. As for the players, I am friendly with one or two of them from the [England] Under-21s but that was before they signed for Sunderland.
"When I am warming up their fans have their veins popping out of their necks. It is like I have done something to their family or something. Even when I was just starting out I have always enjoyed that hostility, getting abuse off their fans. It doesn't bother me that much. I like that sort of thing. It won't upset me one bit."
Taylor was then asked if he would take any Sunderland players into the Newcastle team. "No," he said. "Even last year the gaffer said it, he has our team above Sunderland. That is the quality we possess. It is all very well having that but we have to go out and deliver that.
"The foreign lads have bought into everything. I was a bit nervous last year because I didn't know if they would adjust to it. This year it doesn't need introducing to anyone. Last season a few of the local lads, myself, Shola [Ameobi] and Harps [Steve Harper] went around explaining it to them. All people are worried about this year is if they have any niggles. The gaffer has a few selection headaches because we have a full squad raring to go."
Register for free to continue reading
Registration is a free and easy way to support our truly independent journalism
By registering, you will also enjoy limited access to Premium articles, exclusive newsletters, commenting, and virtual events with our leading journalists
Already have an account? sign in
Join our new commenting forum
Join thought-provoking conversations, follow other Independent readers and see their replies