Sunderland made relegation favourites - by their own sponsor
Dafabet have the Black Cats at 5/8 favourites for the drop after only two games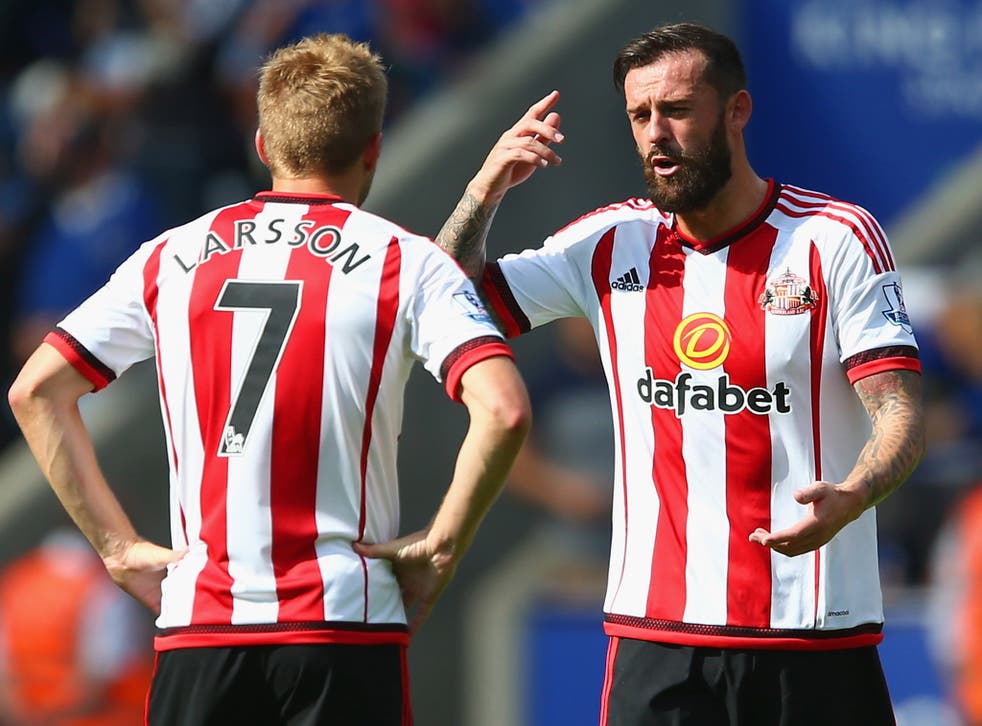 After two defeats in their opening two games and rumours of ructions in the dressing room, Sunderland AFC have been made relegation favourites by their own club sponsor.
Online gambling company Dafabet have them at 5/8 favourites for the drop, slightly ahead of Watford at 11/10 and Bournemouth at 6/5.
Despite this, the company proudly declares itself as the "official main club sponsor," on its website. No one from the company was available for comment when The Independent tried to reach them.
Sunderland have endured a miserable start to the season, losing 4-2 on the opening day at Leicester and suffering a 3-1 reverse to newly promoted Norwich on Saturday.
It prompted their Dutch manager, Dick Advocaat, to hold an emergency Sunday meeting with his players.
"Even this squad must be good enough to get a better result against Norwich, with five new players, but there is something wrong, that's quite simple," Advocaat said.
"We have to find the solution, because otherwise we have no chance," he added.
After sponsoring Aston Villa last season, Dafabet, whose key markets are in Asia and the UK, only began their partnership with Sunderland this season. Their name is emblazoned on the Black Cats' home and away shirts.
Announcing the deal in June, Sunderland Chief executive Margaret Byrne told the Newcastle Chronicle their regional identity sat proudly at the club's heart "but increasing our global footprint is also key as we look to continue to grow and strengthen the football club for the future."
"Our partnership with Dafabet will open up new markets for us and we welcome them warmly to our Sunderland family," she said.
How warmly they will be welcomed now remains to be seen.
No one from the club was available when The Independent tried to reach them.
Join our new commenting forum
Join thought-provoking conversations, follow other Independent readers and see their replies