There is no foolproof recipe for the perfect Premier League manager
The Weekend Dossier: Those who had to work at their game are more able to coach than naturals
Glenn Moore
Saturday 28 September 2013 01:53 Comments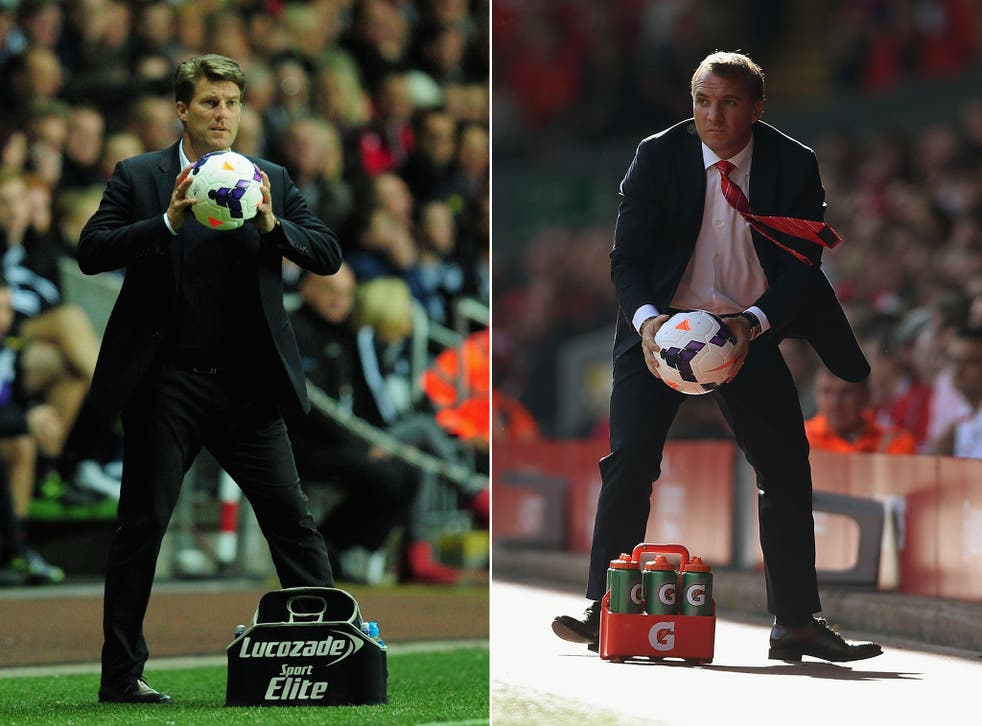 As Ellis Short sifts through the CVs of those managers in contention to replace Paolo Di Canio he will be painfully aware that appointing a new boss is an inexact science. This is his fourth attempt and, if handing Di Canio a long-term deal always seemed high-risk, his previous two choices were sensible ones. Steve Bruce and Martin O'Neill had both compiled a decent body of work at a variety of clubs. Bruce's subsequent success at Hull City only serves to confirm he was a logical choice, even if it did not work out for him at the Stadium of Light.
If Short sought enlightenment from studying the selections of his fellow owners, he will have finished the exercise more confused than ever. The one thing the managers of the other 19 Premier League clubs have in common is that none is in his first job, but that is hardly surprising given the demands of managing a modern top-flight club.
There are few other patterns. Some, like Steve Clarke and Chris Hughton, began as assistant managers or coaches and, having served their apprenticeship, moved into the decision-making seat. Several have done it the traditional way, working their way up from small clubs step by step. Paul Lambert (Livingston-Wycombe-Colchester-Norwich-Aston Villa) is the classic example though David Moyes (Preston), Ian Holloway (Bristol Rovers) and Sam Allardyce (Limerick) are among others to have begun at moderate stations. The bosses from abroad have mostly followed similar career paths.
The clear exception is Mark Hughes, who began his management career in the international arena, with Wales. Hughes is unusual in another, more surprising sense. He had a stellar playing career. This is relatively rare among top managers. Of the Premier League bosses just under half were internationals and only three played in a World Cup finals: Lambert, Mauricio Pochettino and Michael Laudrup. Lambert and Laudrup are the only two to have played in a Champions League or European Cup final, with Borussia Dortmund and Barcelona respectively.
The two men to have managed in the Champions League final, by contrast, would never have got anywhere near it in their playing days. Arsène Wenger had a moderate career in France while Jose Mourinho played a handful of games in the Portuguese second division. His opponent today, Andre Villas-Boas, did not play professionally at all while a knee injury meant Brendan Rodgers' professional career was over almost before it had begun. Indeed, with Roberto Martinez and David Moyes spending most of their time in England's lower divisions, of the current managers of the clubs who made up the top seven last season only one, Chilean international Manuel Pellegrini, could be said to have had a significant playing career.
What most of these men have in common is an acceptance at an early age that they would not make the highest level as a player, and a subsequent interest in coaching. That gave them an advantage over those of their peers who only considered management as their playing days neared the end. Rodgers and Villas-Boas were coaching in their early twenties. Moyes played until his mid-thirties, but took his first qualifications at 22. So intent was Moyes on learning his new trade he later took the Uefa Pro licence in both England and Scotland. Man-management may be, as Neil Warnock argues elsewhere in these pages, more important than badges but an interest in coach education – which nowadays includes psychological aspects as well as tactical and technical ones – marks out many of the successful managers.
Of course, there have been excellent players who make outstanding managers – Pep Guardiola, Fabio Capello, Roberto Mancini and Carlo Ancelotti come to mind. Finding British equivalents is, however, not easy. The last great player from these shores to have won the title as a manager was Kenny Dalglish in 1995, before him Dave Mackay in 1975. In the intervening years George Graham, Brian Clough, Bob Paisley and Howard Kendall won titles but, like Alex Ferguson, they were good rather than great players.
There is an argument that those players who had to work at their game to realise their ability are more likely to be able to coach others than those to whom it came naturally. Possessing knowledge is one thing, being able to impart it is another entirely and it is notable that several teachers became successful managers – such as Rinus Michels, Howard Wilkinson, Andy Roxburgh and Craig Brown.
Tommy Mooney, the former Watford striker now working as an academy coach at Aston Villa, has been attending an FA Advanced Youth Award at St George's Park. He reflected: "With the way I played football for 20 years, you don't think of the way young players learn, you just got on with it and as long as you scored your goals on a Saturday afternoon you were happy. This [course] is an eye-opener for me and I'm sure for a lot of the other ex-pros."
It may be telling that most of the managers whose playing experience is limited employ as coaches men who achieved greater distinction on the pitch. Ex-internationals Boro Primorac and Steve Bould assist Wenger, Wales striker Colin Pascoe works with Rodgers and, most obviously, alongside Villas-Boas is former German midfielder Steffen Freund. Conversely, ex-Dutch international Martin Jol works with career coach Michael Lindeman.
Uruguayan international Gus Poyet is in the frame for Sunderland but Short is wise not to rush the decision. He needs to look beyond the glittering career, beyond even Poyet's achievements at (and bitter departure from) Brighton, and treat this appointment as he would have an executive position at Lone Star Funds, the equity company Short ran. Then he just has to sit back in his executive seat and hope, and pray, this time he guessed right.
Premier managers: International caps
Manager Caps
Arsenal Arsène Wenger -
Aston Villa Paul Lambert 40
Cardiff City Malky Mackay 5
Chelsea Jose Mourinho -
C Palace Ian Holloway -
Everton Roberto Martinez -
Fulham Martin Jol 3
Hull City Steve Bruce -
Liverpool Brendan Rodgers -
Man City Manuel Pellegrini 28
Man Utd David Moyes -
Newcastle Alan Pardew -
Norwich Chris Hughton 53
Southampton Mauricio Pochettino 20
Stoke City Mark Hughes 72
Swansea Michael Laudrup 104
Tottenham Andre Villas-Boas -
West Brom Steve Clarke 6
West Ham Sam Allardyce -
* Sunderland are without a manager
Register for free to continue reading
Registration is a free and easy way to support our truly independent journalism
By registering, you will also enjoy limited access to Premium articles, exclusive newsletters, commenting, and virtual events with our leading journalists
Already have an account? sign in
Join our new commenting forum
Join thought-provoking conversations, follow other Independent readers and see their replies