Tim Sherwood: Erik Lamela and Etienne Capoue will play no further part in Tottenham's season
Lamela has not played once in 2014 for Spurs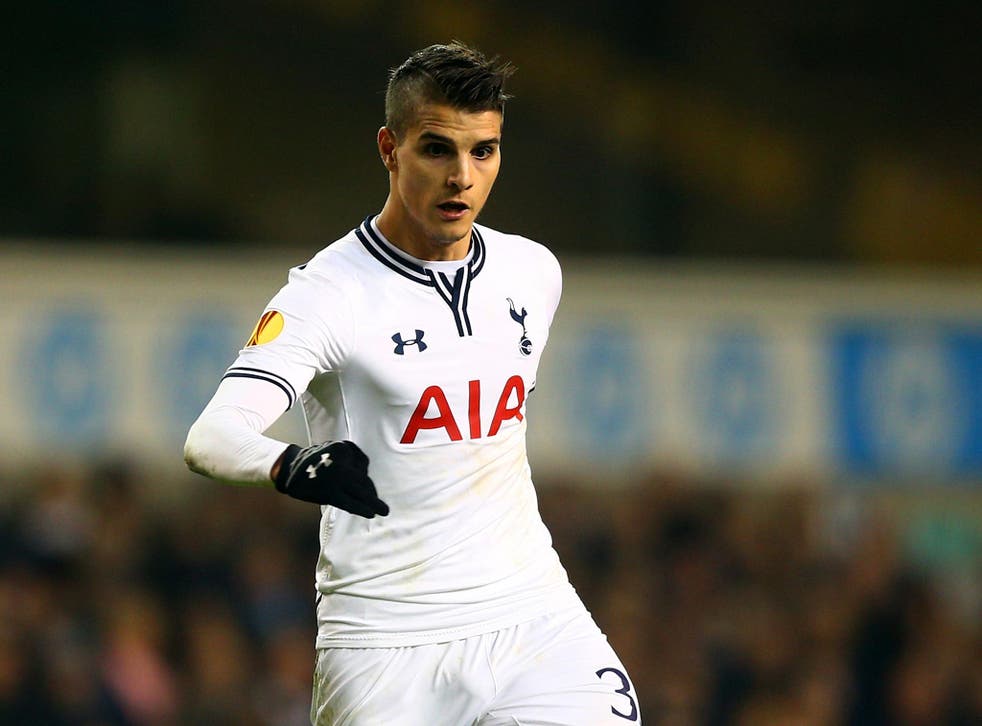 Erik Lamela and Etienne Capoue will play no further part in Tottenham's season, Tim Sherwood revealed on Friday.
Spurs spent heavily in the summer – including €30 million (£25 million) on Lamela – but those two have been particularly disappointing. Spurs are sixth, and are being left behind by Everton, who are challenging Arsenal for fourth. Sherwood admitted that Everton, who prioritised Premier League experience rather than buying from abroad, did far better business.
Having cost a club-record fee from Roma, Lamela is the highest-profile of Spurs' struggling summer buys. He has scored one goal all season – against FC Sheriff in the Europa League – and has not played once in 2013. "He's probably not going to play this season," Sherwood said. "He's been out a very long time, he's going to need a pre-season before he can play."
"He's been unfortunate with injuries and it's a shame that he's picked up the knocks because taking the settling in period aside, how are you meant to settle when you can't go out there and perform because you've had this serious back injury?"
Capoue started strongly at Spurs but has not played for seven weeks and is unlikely to feature again this season. "I am not sure how far he is away," Sherwood said, "but it is very doubtful whether he will play between now and the end of the season." Kyle Walker is also still out but Sherwood is "confident" he will be fit for the World Cup.
The struggles of Lamela and Capoue, as well as those of Roberto Soldado and Nacer Chadli – who have slightly improved recently – raise questions over Tottenham's summer signings, and their use of the world-record fee they received for Gareth Bale.
Sherwood said that his own preference was for signing players with Premier League experience and held Everton up as a superior example.
"I am a firm believer that Premier League experience is key. Yes, you can buy someone who has never played in the Premier League, and he comes over and he is a revelation but it is more of a risk doing that."
"If you want to look at any team you've got to look at Everton and what they've done in the transfer market, it is second to none. They got Gareth Barry, with 534 games or whatever it is in the Premier League. Romelu Lukaku was the best young player last season. The acquisition of James McCarthy. And Gerard Deulofeu [on loan from Barcelona] who can be anything he possibly wants to be."
Join our new commenting forum
Join thought-provoking conversations, follow other Independent readers and see their replies