Timeline: How the Paolo Di Canio fascism saga has blown up on Wearside
New Sunderland manager has been a controversial appointment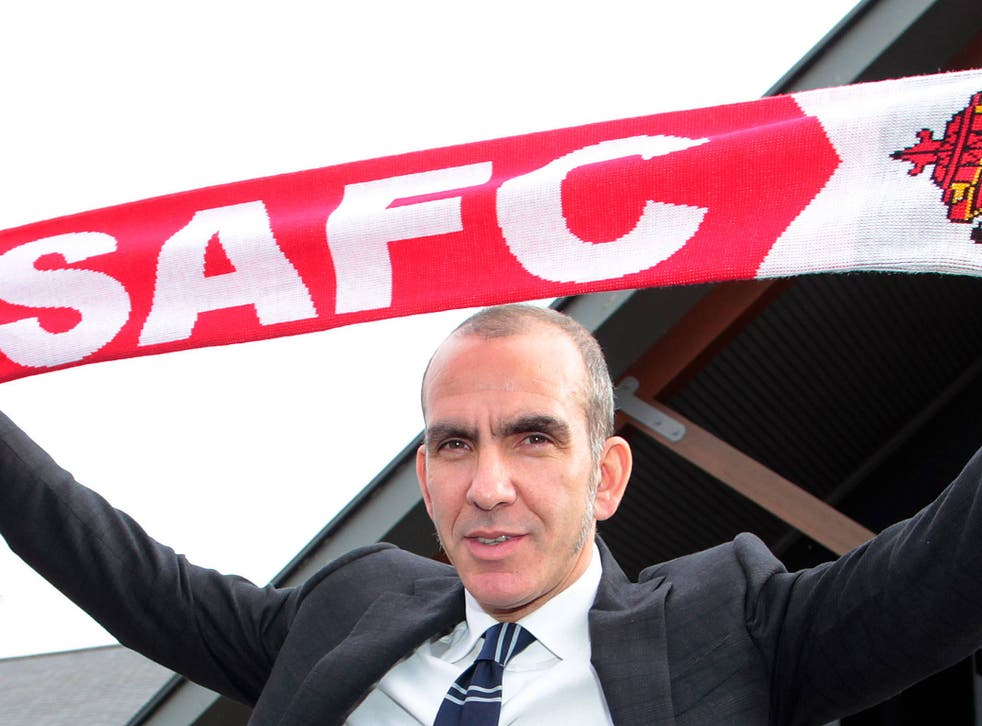 Saturday evening:
Martin O'Neill sacked
Sunderland sack Martin O'Neill hours after a 1-0 defeat to Manchester United, which left the struggling club one point and two places above the relegation zone.
Sunday evening:
Di Canio appointed manager The Italian is appointed as O'Neill's successor on a two-and-a-half-year deal, despite having no top-flight managerial experience.
Sunday evening:
David Miliband resigns
The former Foreign Secretary and Labour MP resigns from his role as vice-chairman at the club, citing "the new manager's past political statements".
Monday morning:
Demands for political clarification
Piara Powar, director of Football Against Racism in Europe, urges Di Canio to clarify his political beliefs, warning his appointment is "worrying" for the game.
Monday afternoon:
Di Canio fights back
The Italian claims that "talk about racism... is stupid and ridiculous", and that the original "fascist" quote was taken out of context.
Tuesday morning:
Di Canio unveiled
The new manager is presented to the media at the club's training ground, but refuses to answer questions about his political beliefs.
Tuesday afternoon:
Mandela Foundation support The Nelson Mandela Foundation confirms its link-up with the club is secure, while equality group Kick It Out calls for Di Canio's commitment to anti-discrimination policies.
Yesterday morning:
Sadgrove letter
Michael Sadgrove, the Dean of Durham, writes in an open letter that he finds the Italian's stated beliefs "deeply troubling".
Yesterday afternoon:
Di Canio issues statement
The 44-year-old declares "I am not political, I do not affiliate myself to any organisation... and I do not support the ideology of fascism."
Register for free to continue reading
Registration is a free and easy way to support our truly independent journalism
By registering, you will also enjoy limited access to Premium articles, exclusive newsletters, commenting, and virtual events with our leading journalists
Already have an account? sign in
Register for free to continue reading
Registration is a free and easy way to support our truly independent journalism
By registering, you will also enjoy limited access to Premium articles, exclusive newsletters, commenting, and virtual events with our leading journalists
Already have an account? sign in
Join our new commenting forum
Join thought-provoking conversations, follow other Independent readers and see their replies