Mauricio Pochettino relieved Chinese clubs are not giving Spurs a problem like they are with Diego Costa
'What can you do when an offer like this arrives, from that country?'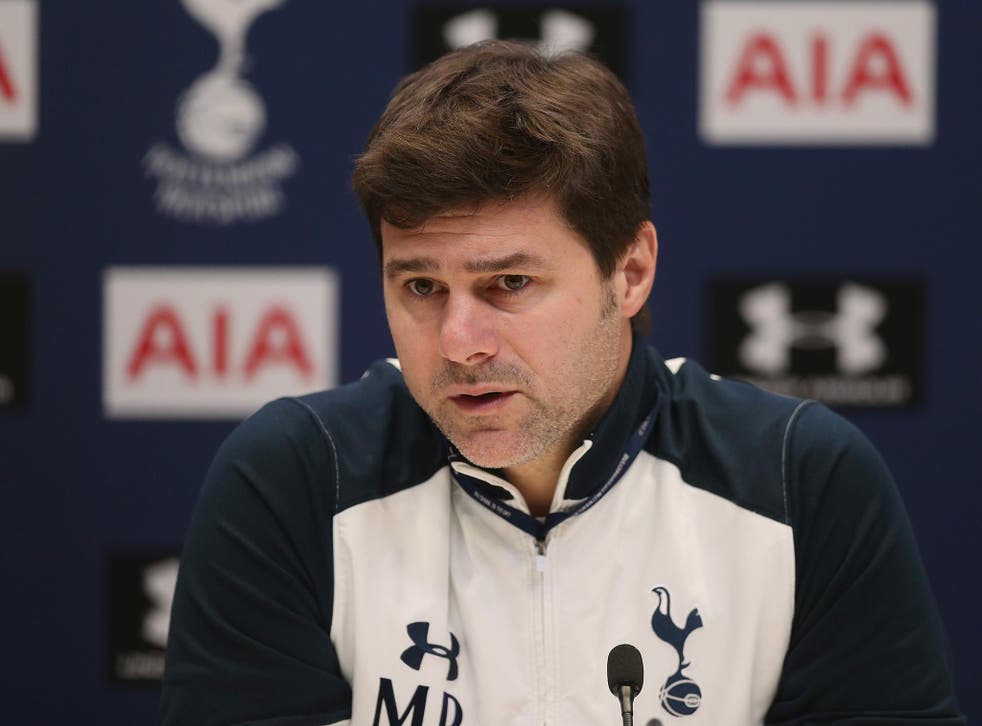 Mauricio Pochettino is relieved that his Tottenham Hotspur team is not yet being picked apart by the big-money Chinese vultures hovering over Chelsea.
Chelsea's season has been disrupted by a £30million salary offer for star striker Diego Costa that has turned his head and led to his missing Saturday's 3-0 win at Leicester City. They have already sold Brazilian stars Ramires and Oscar to China in the last year.
Tottenham, though, have had no serious offers from China for their players. Most of their first team have been tied to new long-term deals in the last few months. Those players are keen to stay and build something at White Hart Lane.
Whether Spurs chase down Chelsea or not, their title challenge is unlikely to be disrupted in the same way by big foreign money. For Pochettino it is a relief. "My reaction was indifference," he said when asked about Costa's dispute with Chelsea. "Because, you know, lucky it's not my problem, not my business. What can you do when an offer like this arrives, from that country?"
Chinese money represents the biggest threat yet to the financial hegemony of the Premier League, and Pochettino said that the big-spending sides had "broken the market" by routinely offering salaries in excess of £500,000 per week. Costa would be the second-best paid player in the world in China, just behind Carlos Tevez.
"It's crazy money," Pochettino said. "It looks like they broke the market, if it's true what we read in the media. If it's true, it's unbelievable, unbelievable. But we will see what happens, and [there is] nothing [for us] to do."
The Chinese Super League's recruitment may slow down, though, with the news that they are tightening the rules on non-Chinese Asian players. In the past non-Chinese Asian players have themselves received excessive salary offers to play in the CSL.
Whatever happens from here, Pochettino trusts in the unity of his Spurs team. They hammered West Bromwich Albion 4-0 on Saturday, their most complete performance of the season and a ludicrously one-sided game. The only downside was losing Jan Vertonghen with an ankle ligament injury. But Ben Davies will come in, in the position he plays for Wales, and Pochettino trusts that the spirit in the squad will ease the transition.
Tottenham vs West Brom player ratings

Show all 22
""For us to be altogether, and every player happy, to be part of our Tottenham family, we have a very good atmosphere at the club. Our supporters are amazing. It's a very good mix in between the club, the supporters, the players, the staff. I think it's amazing. I think it's amazing, day by day, how we live at the training ground. That's the important thing, at the end, to try to win big things, fight, I think it's an advantage for us."
"We are very disappointed, feel very bad about Jan's injury, but it's true, that we will help Jan," he said. "Everyone at Tottenham is now looking to try to help and look after him. It's sure that we push him to try to recover as soon as possible and be available again."
"We have a very good atmosphere at the club," Pochettino said. "Our supporters are amazing. It's a very good mix in between the club, the supporters, the players and the staff. It's amazing, day by day, how we live at the training ground. That's the important thing, at the end, to try to win big things, fight, I think it's an advantage for us."
Join our new commenting forum
Join thought-provoking conversations, follow other Independent readers and see their replies