Mauricio Pochettino gushes over 'best striker in the world' Harry Kane after Spurs star's double downs West Ham
Kane scored Spurs' first two in their 3-2 win over West Ham United at the London Stadium, marking what great form he is in after a sparse August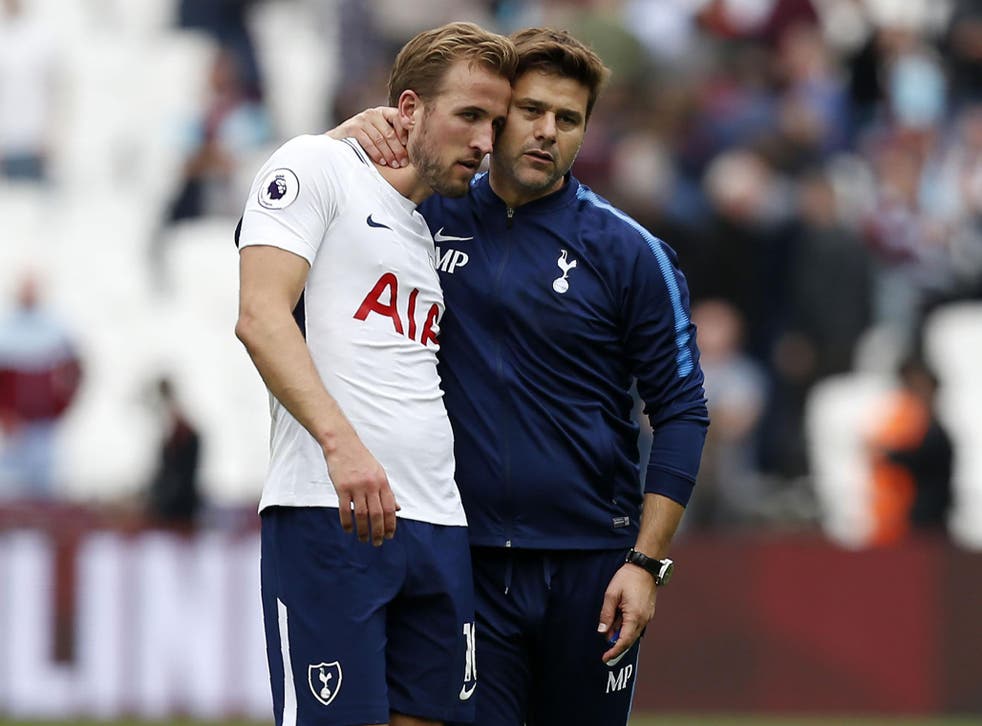 Mauricio Pochettino professed his love for Harry Kane, declaring him the "best striker in the world", after the England international netted his fifth and sixth goals in the last four games for Tottenham today.
Kane scored Spurs' first two in their 3-2 win over West Ham United at the London Stadium, marking what great form he is in after a sparse August. Pochettino was asked in his post-match press conference whether Kane was the best striker in the country and replied that he could be judged as even better than that.
"No, not only in England but in the world," said a delighted Pochettino. "For me he's the best striker in the world. I'm in love with him as the fans are."
Pochettino and Kane are both heroes of the Spurs support and Pochettino admitted he feels the same way about the 24-year-old striker. "He is great, he is fantastic, it is difficult to find different words," he beamed.
"He is a great striker, his mentality is fantastic, he is so humble. I think, yes, I am in love with him. You can feel that."
Pochettino was pleased with how his team "suffered" in the second half as they held off the West Ham fightback. "We played well and fought," he said.
"Sometimes it is good to suffer a little bit as it means you are alive. We deserved to win the game. We held on, this means more than three points as they played for their pride and for the fans."
Register for free to continue reading
Registration is a free and easy way to support our truly independent journalism
By registering, you will also enjoy limited access to Premium articles, exclusive newsletters, commenting, and virtual events with our leading journalists
Already have an account? sign in
Register for free to continue reading
Registration is a free and easy way to support our truly independent journalism
By registering, you will also enjoy limited access to Premium articles, exclusive newsletters, commenting, and virtual events with our leading journalists
Already have an account? sign in
Join our new commenting forum
Join thought-provoking conversations, follow other Independent readers and see their replies