Tottenham manager Andre Villas-Boas admits Luka Modric could be sold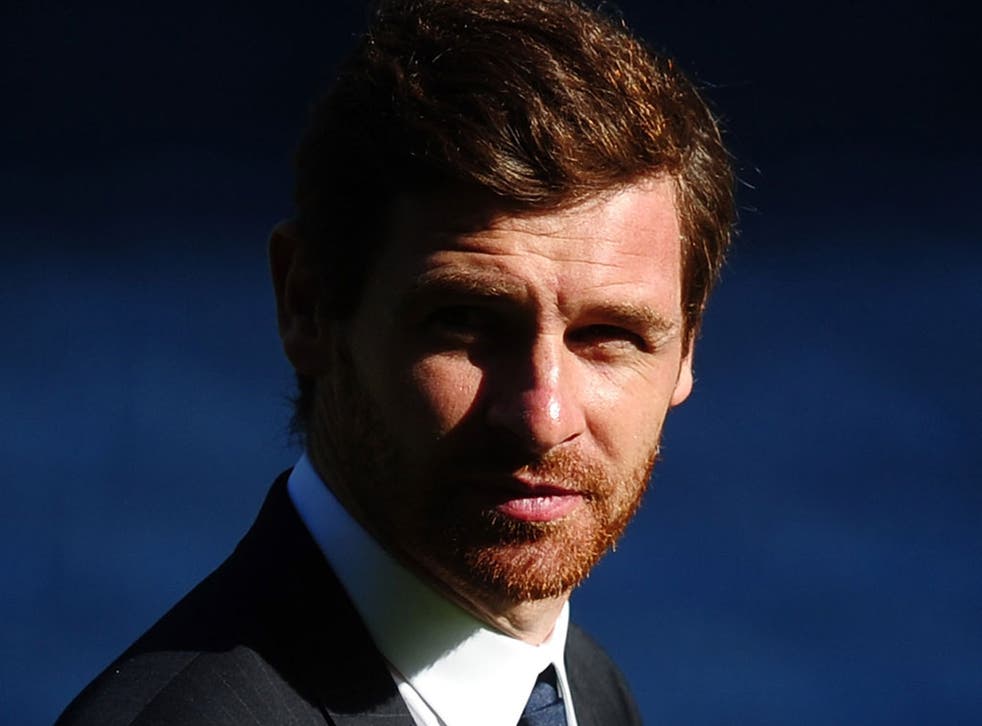 Andre Villas-Boas was talking to the press for the first as Tottenham manager today, speaking candidly about his time at Chelsea and his hopes for the future with Spurs.
The 34-year-old's brief reign at Stamford Bridge began with huge excitement and enthusiasm, but eventually his efforts to move Chelsea on from the 'Old Guard' appeared to be too much too quickly and he was sacked amid a poor run of results.
However, the Portuguese does not look back on his time with the Blues as time wasted. He admits that he got some things wrong but also hopes to use what he learned there to improve himself as a manager and to drive Spurs forward.
"You always learn from experience," he told Sky Sports News.
"From my understanding the Chelsea experience was maybe not so gratifying in terms of success but very gratifying professionally for me.
"I learned a couple of things that maybe I've done wrong and I've learned in a club you have to trust the right people at the right time."
Apart from these honest comments, the new boss was anxious not to talk about himself but rather his ambitions for Tottenham and his excitement at the way the club is developing.
"It is not a mission of restoring my reputation, it's a mission to put Tottenham back on track with titles. Since 2008 we haven't won anything," he said.
"It is right we take the club forward, mixing it with titles and with success. Hopefully I can bring them to this football club.
"It is a massive opportunity for me and I am extremely pleased to be given that opportunity.
"I am pleased to come to a club with such high ambitions for the future and I hope to repay the trust of the chairman with success."
When talking to the official club website Villas-Boas made it clear that he is in this job for the long-haul and said that with all the new developments going on at White Hart Lane it is a very exciting time to be involved with the side.
He said: "We have the new stadium project and we have this feeling, mainly from last season, where we know we are very near in terms of winning trophies."
He added that the construction of a new state-of-the-art training ground, that will be ready for use soon, is a major advancement and statement of intent.
He added: "It's all very well put together for the last five years and looking into the future - there is going to be a new training ground that we will move in to that soon and it will be a massive step for this football club, as you can imagine.
"We get to a top level in terms of facilities and in the end, it's the right step towards putting everything available for our players and our Academy, so we can nurture and make their potential to flourish even more.
"This is one of the major steps for the season.
"Of course, putting the team together is of massive importance and also providing them with everything that we have available.
"It's important they feel at home and feel the excitement that's around."
When talking about Luka Modric's future the Portuguese continued in a similarly honest vein, saying that while the club do not want to sell, if the right offer comes in it will not be turned down. Discussions are ongoing between Spurs and the midfielder and Villas-Boas says that the club respect Modric's desire to move on but will try to keep hold of him if possible.
"The interest that we have from various different clubs shows the importance of the player and what he's done for Tottenham.
"It's fair to say that the club respects Luka's ambitions and his willingness to move on and he respects the fact that he's an important player for the club and can help us move forward.
"Ongoing discussions will continue with these clubs until we reach an agreement which is acceptable for each party."
In the event that the club do lose their star player, the boss has already lined up a potential replacement. Fellow Portuguese Joao Moutinho, who worked with Villas-Boas at Porto, is the main target.
He added: "He was one of the most important players in Euro 2012, he had a fantastic tournament and he's an important player for Porto. It doesn't mean he is the only target but he's someone we look on with interest.
Regardless of Luka Modric's future the new man in charge of Spurs is enthusiastic about his role and remains certain that he made the right choice accepting the job when, as he hinted, there were other offers on the table.
He said: "Since I stopped there have been a couple of discussions with other clubs, a couple of them have even been made public, but I was always willing to wait for the right opportunity at the right time.
"After Chelsea it was important to be surrounded by the right commitment and the right people and I think I have found that."
Join our new commenting forum
Join thought-provoking conversations, follow other Independent readers and see their replies