Tottenham valued higher than Manchester City and Liverpool
What's the true value of your club?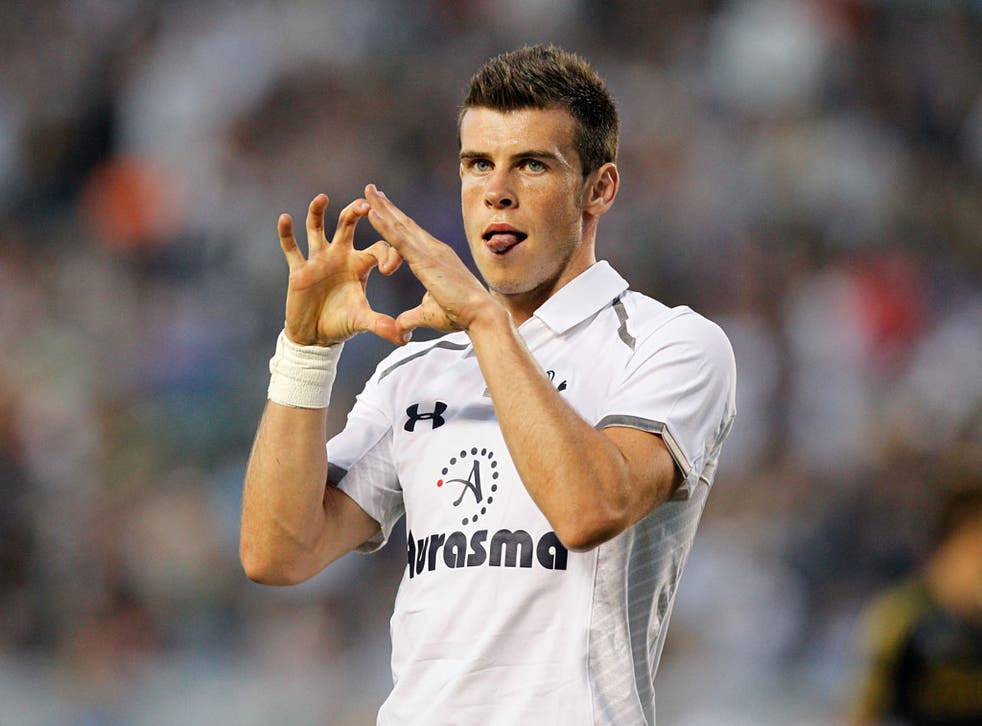 A new method of valuing football clubs has shown the financial discrepancy between the Premier League's elite and those fighting to stay in the division.
Tom Markham, a qualified accountant and former exchange trader with an MBA in Football Industries, has devised a new, six-point plan to find the elusive value of a club.
Markham, from Henley Business School at the University of Reading, has used revenue, profit (or loss), net assets (all the club's assets, less all its liabilities, including debt) as well as stadium utilisation per cent and wages to revenue per cent, based on figures between 2003/04 and 2011/12 to draw up a true valuation of a club's worth.
The 'league table' values Manchester United, Arsenal and Chelsea at a combined total of almost £2.5billion, while Queens Park Rangers, Reading and Wigan, the current bottom three, have a combined value of less than £160 million.
Markham said: "In recent weeks Arsenal was rumoured to be the target of a £1.5billion offer by a Middle Eastern consortium which turned out to be a hoax. So where do these club valuation figures come from and which can be trusted? Uniquely my model considers income, profits, stadium capacity and usage, player spending, debt and other factors to produce a 'like for like' price that a 'neutral' person might pay for any particular club.
"The table provides interesting reading. The MMM (Markham Multivariate Model) English Premier League valuation table shows regularly profitable Tottenham Hotspur is worth more than both Manchester City, the Premier League title-holders, and Liverpool, 18-times champions.
"Manchester City being fifth is not surprising as the club don't own their stadium, which anyway has only 47,805 seats, much lower than the likes of United and Arsenal and they've spent over the odds on player transfers and wages.
"Liverpool is as low as sixth for two main reasons: missing out on the large revenue streams rivals make from the Champions League and losing out to rivals every match day due to their stadium situation. Liverpool earns £1.5m per match day, versus Manchester United's £3.7m. I expect the club's valuation to increase significantly when the re-development of Anfield is complete."
Twelve Premier League clubs changed ownership between 2005 and 2010, and at present 11 of the 20 sides in the division are under foreign ownership.
2012 EPL club valuations table using the Markham Multivariate Model
| | | |
| --- | --- | --- |
| Rank | Club | Value (£m) |
| 1 | Manchester United | 1,060.4 |
| 2 | Arsenal | 942.9 |
| 3 | Chelsea | 510.5 |
| 4 | Tottenham Hotspur | 436.3 |
| 5 | Manchester City | 401.1 |
| 6 | Liverpool | 352.2 |
| 7 | Newcastle United | 275.8 |
| 8 | West Bromwich Albion | 126.9 |
| 9 | Sunderland | 121.8 |
| 10 | Everton | 112.3 |
| 11 | Fulham | 108.7 |
| 12 | West Ham United | 104.3 |
| 13 | Aston Villa | 102.5 |
| 14 | Stoke City | 94.9 |
| 15 | Norwich City | 90.1 |
| 16 | Swansea City | 64.8 |
| 17 | Queens Park Rangers | 59.9 |
| 18 | Reading | 58.0 |
| 19 | Southampton | 57.5 |
| 20 | Wigan Athletic | 42.8 |
Join our new commenting forum
Join thought-provoking conversations, follow other Independent readers and see their replies