Tottenham vs Manchester United preview: Mauricio Pochettino insists Spurs will fight for the title until the end
The Argentinian will 'always believe' as his side chase league leaders Leicester City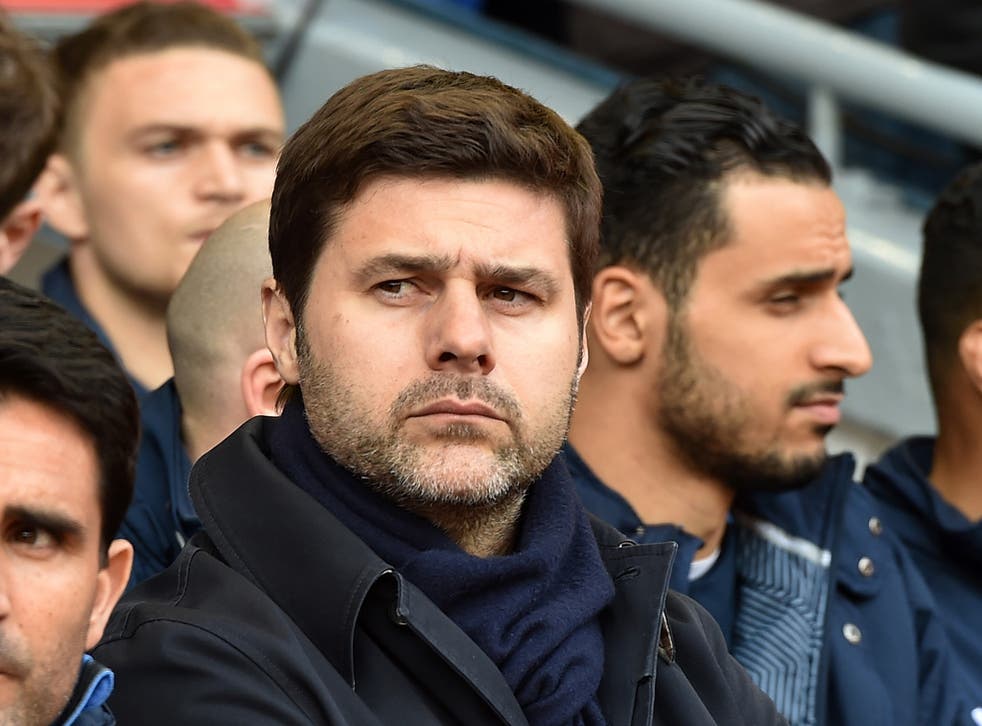 By the time Tottenham Hotspur kick off against Manchester United on Sunday afternoon they could be 10 points behind Leicester City. Claudio Ranieri's league leaders play Sunderland on Sunday lunchtime and if they win they will be just three wins away from the title, with pressure mounting on Spurs to merely stay in the chase.
And yet Mauricio Pochettino insisted at his Friday afternoon press conference that he would continue to have faith in his side's title challenge until it was mathematically impossible.
"I believe, I always believe," Pochettino said. "We have to win every game now, but I believe, when I see the players and the mentality that we have. If it is not possible, then it is not possible, that is football. But we are very confident and trust in ourselves. We are very strong. Football is a game you can win, lose or draw. But we believe. That is the most important thing."
The fact that a Spurs manager can talk in these terms, with six games to go, about a title challenge that is still alive, speaks volumes about the change Pochettino has installed in his two seasons at White Hart Lane. This is a powerful, ambitious, purposeful team, a world away from the Spurs sides that used to be derided at Manchester United with the words "lads, it's Tottenham".
Pochettino spoke very clearly about how he has imposed his personality on this squad, making them one of most impressively coached teams in the country.
"It is my, or our, personality, as a manager and as a staff," Pochettino explained. "We try to translate our personality, our character. We always show how we are. We are tough, we press high, it is how we work on the pitch, and in the training session. But we are a team that play very good football and try always to play on the grass."
Pochettino then spelled out with genuine passion his philosophy of the game, which has taken Tottenham close to the title, but maybe not quite close enough.
"We always try to build from the back and take a risk," he said. "This is how we are, as people, it's our character. We are brave. This is how we are as a team, taking a risk to play along the grass, to try to build from the back, to be aggressive, to press high, to take the ball as soon as possible, and to dominate the game."
It is a very modern philosophy and one that has served Spurs well. Better, in fact, that they would have done had they appointed Louis van Gaal, as they tried to do, in the spring of 2014. Pochettino, though, made clear how much respect he has for the Manchester United coach, who was in charge of Barcelona when Pochettino lived in the same city, playing for Espanyol.
"I think I need to show respect," Pochettino said. "His background is amazing. He is one of our references. You could see Van Gaal, when I was a player, how he was, always helping the youngsters, and developed a lot of younger players. I think he is one of the best in the history of managers."
Register for free to continue reading
Registration is a free and easy way to support our truly independent journalism
By registering, you will also enjoy limited access to Premium articles, exclusive newsletters, commenting, and virtual events with our leading journalists
Already have an account? sign in
Register for free to continue reading
Registration is a free and easy way to support our truly independent journalism
By registering, you will also enjoy limited access to Premium articles, exclusive newsletters, commenting, and virtual events with our leading journalists
Already have an account? sign in
Join our new commenting forum
Join thought-provoking conversations, follow other Independent readers and see their replies