Tottenham players were 'hiding' in defeat to Arsenal, says Jose Mourinho
Mourinho was unimpressed with the officials giving a penalty and red card against his team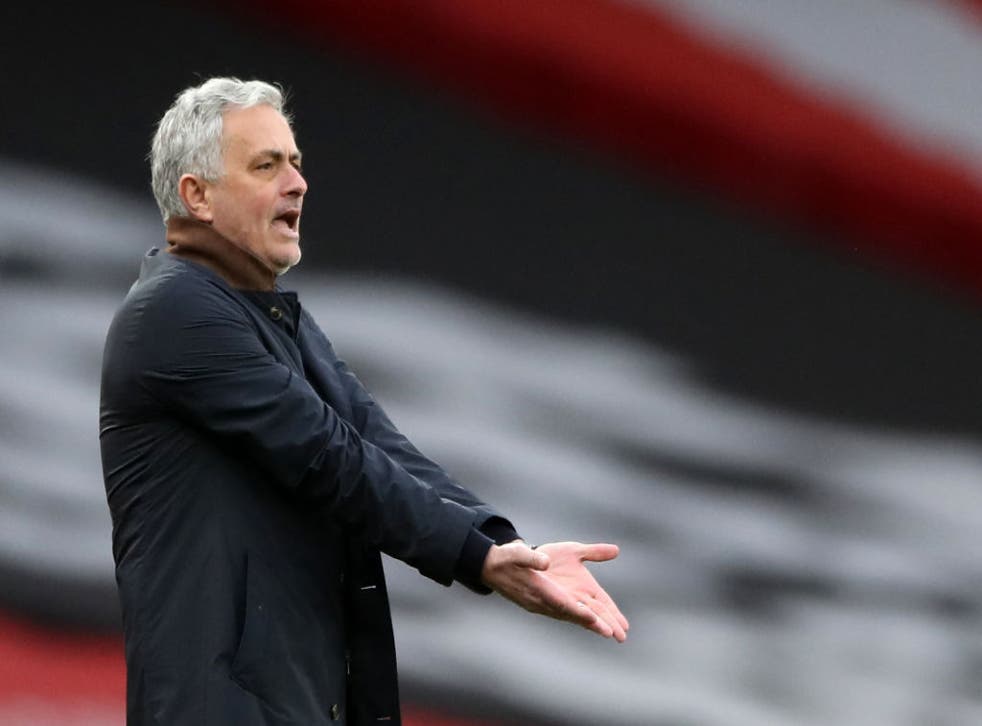 Jose Mourinho was scathing in his criticism of his team's first-half performance, as Tottenham Hotspur suffered a 2-1 defeat at Arsenal in the Premier League.
Erik Lamela scored one of the goals of the season after coming on as substitute, but was also sent-off later in the game, with the Gunners taking the points after Alexandre Lacazette's second-half penalty.
Mourinho didn't spare the officials - or himself, as part of the "team" - either in his post-match assessment, with the first 45 minutes seeing Spurs manage a single shot at goal as Arsenal scored once and hit the woodwork twice.
"I think we played really bad in the first half. 1-1 was not a fair reflection," Mourinho told Sky Sports.
"We were poor. Defending bad, no intensity, no pressing, in terms of creative attacking football some players hiding.
READ MORE:
"In the second half we had control of the game, made changes to try and win it. But then it's a penalty [and] a second yellow card for Lamela but even with 10 [men] the team tried to get a different result."
The Spurs boss reserved plenty of questions and barely-concealed irritation for the officials, suggesting the Gunners were erroneously given a spot-kick and claiming referee Michael Oliver had long impacted results against Mourinho's own teams in the Premier League.
"No post-match interviews for referees? It's a pity. It was a mistake by Michael Oliver, maybe referees get tired [as well as players] and he had a game midweek, maybe tired.
"Normally I'm very unlucky with him, my record with him is astonishing. Chelsea, [Man] United, Tottenham; it doesn't matter, I'm very unlucky with such a good referee.
"I watched immediately [the penalty incident] on the iPad. It is what it is.
"If somebody has a different opinion it has to be one of the big Arsenal fans with a season ticket. That's the only one I'd accept a different view from because it's passion speaking; apart from that I don't accept a different view because it's obvious."
Join our new commenting forum
Join thought-provoking conversations, follow other Independent readers and see their replies