Transfer news: Manchester United target Robert Lewandowski confirms he has decided which club he will join next season
But striker does not reveal where he will be heading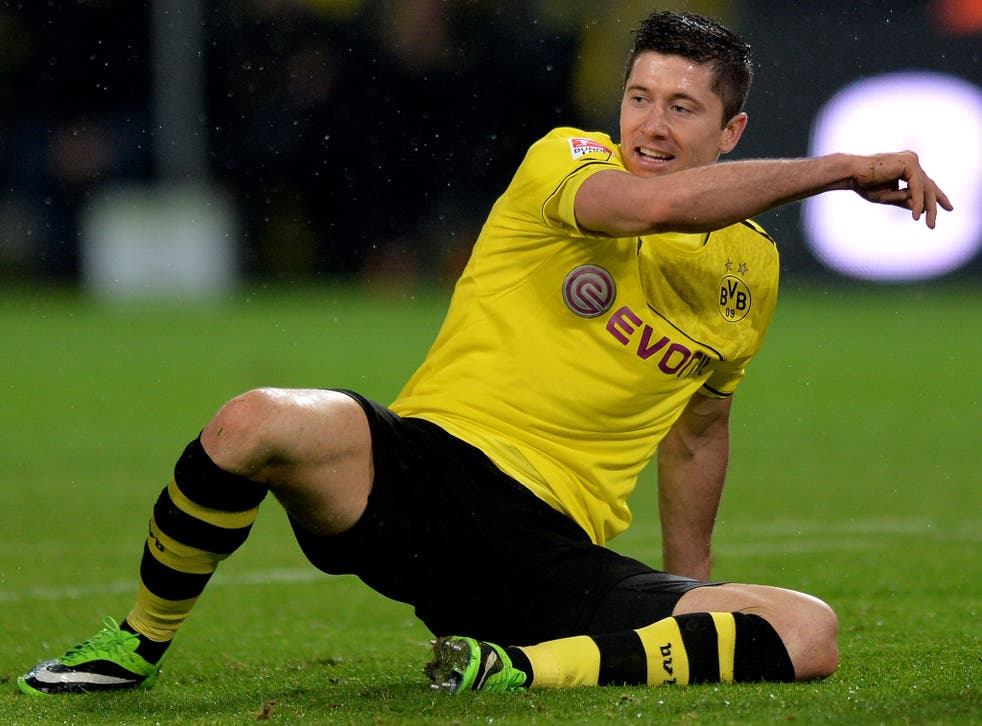 Manchester United target Robert Lewandowski has confirmed that he will be leaving Borussia Dortmund at the end of the season, and although he says he has decided where he will be heading, he has not revealed the club, giving fresh hope to David Moyes.
The Polish forward, who will be available on a free contract next season, recently announced that he would sign a pre-contract with Bayern Munich in January after a move to the Champions League winners fell through during the summer, but claimed afterwards he had been misunderstood. The German champions, though, are still understood to be the front-runners in the battle for his signature.
Alongside United, Barcelona, Chelsea and Arsenal - who face Dortmund tonight in the Champions League - were all also thought to be interested, but the 25-year-old says he has decided on his future, and will not be listening to any other offers.
"I will reveal my future next year. No one needs to get in touch with me anymore," he told Sport-BILD weekly.
"I have decided what I am to do. I simply want to have a new challenge next season, despite the fact I am feeling very, very happy being at Borussia Dortmund."
Join our new commenting forum
Join thought-provoking conversations, follow other Independent readers and see their replies