Transfer news: Manchester United will not be forced into panic buys, says David Moyes
Reinforcements not guaranteed despite fear United will not qualify for the Champions League
Ian Herbert
Monday 09 December 2013 01:22 Comments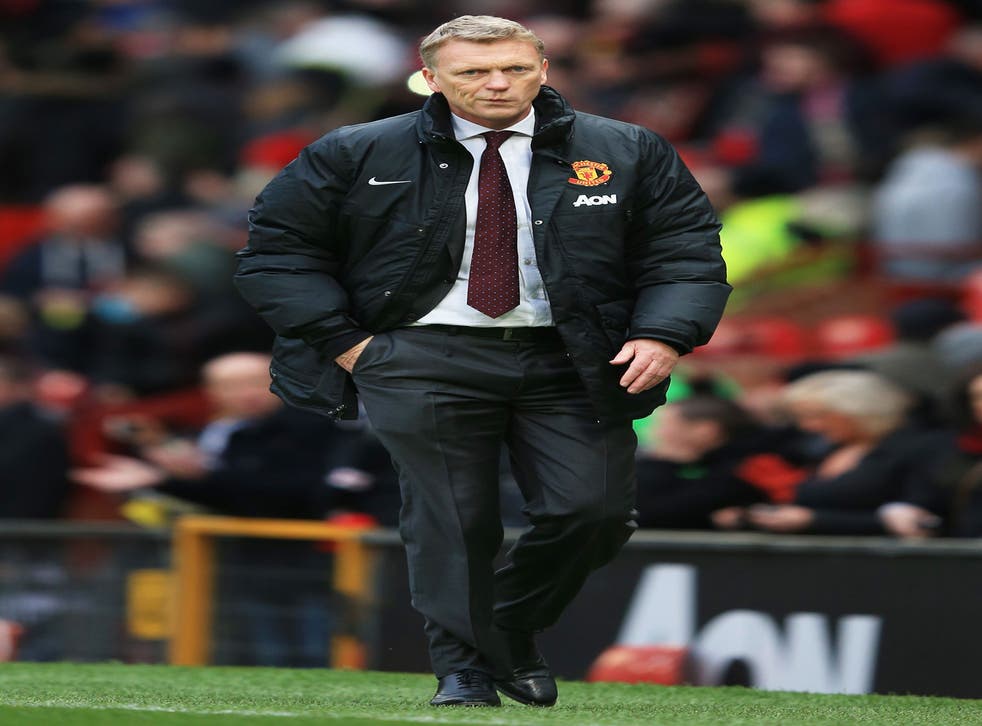 David Moyes, the Manchester United manager, has insisted he will not be panicked by a start to the Premier League season which threatens to send the club into freefall and see them miss out on a Champions League place for the first time since 1995.
Though the Premier League champions are 13 points adrift of leaders Arsenal and seven points off fourth-placed Manchester City, Moyes said he would not be forced into spending money on new players next month. "I don't think I'll feel under pressure personally to do it as I'll try to do the right things," he said. "I tend to take my time and try to assess what are the best talents to bring in. You can see from the players I brought in at Everton the other night – you would say they were all very good choices. We've got a window in January where if we think it's right for the club we will do so [sign players]. If not, we will look again in the summer. This club is always looking to bring in the best talent and that won't change."
Moyes is seeking to overhaul the scouting and player development system at United and has brought in John Murtough, the Premier League's head of elite development, with whom he had two stints at Everton. In the meantime he still seems to believe United must stick to their philosophy of hiring only the elite and not signing stop-gap players.
The pressure on Moyes continues, with a draw or victory required against Shakhtar Donetsk at Old Trafford tomorrow night to avoid qualifying for the knockout stages in second place – and facing the prospect of meeting Bayern Munich, Barcelona or Real Madrid in the round of 16.
"We need to play better but now and again when you're not at your best you need a deflected shot to go in," Moyes said of Saturday's 1-0 loss to Newcastle – which condemned United to successive home defeats for the first time since May 2002.
Related articles...
United will not be forced into panic buys, says Moyes
Sam Wallace: Moyes paying price for transfer abstinence
Moyes needs immediate lift to take the crisis out of change
United players 'don't want the ball', claims Wilkins
Ferguson still trying to exert 'control and power' at United, claims Keane
United face personnel problem in Champions League
Register for free to continue reading
Registration is a free and easy way to support our truly independent journalism
By registering, you will also enjoy limited access to Premium articles, exclusive newsletters, commenting, and virtual events with our leading journalists
Already have an account? sign in
Join our new commenting forum
Join thought-provoking conversations, follow other Independent readers and see their replies