Marco Silva issues word of warning to Troy Deeney after Arsenal criticism
Deeney was unforgiving in his criticism of Arsenal after Watford's 2-1 win over their London rivals on Saturday, claiming that Arsene Wenger's men lack 'cojones'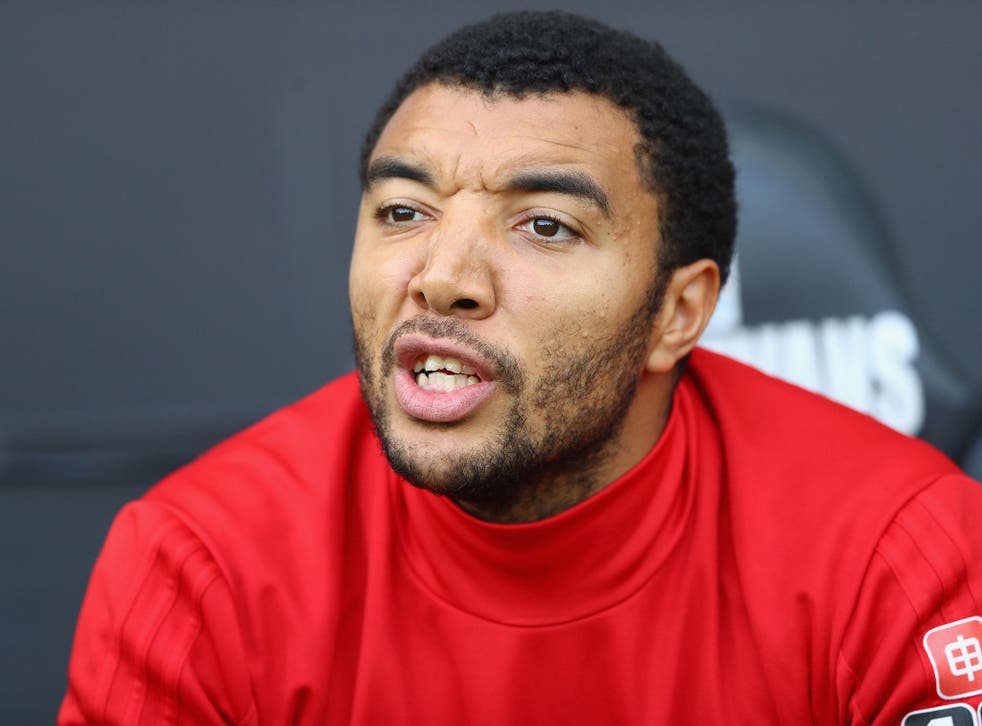 Watford manager Marco Silva has issued a word of warning to Troy Deeney after the forward accused Arsenal of lacking character.
Deeney was unforgiving in his criticism of Arsenal after Watford's 2-1 win over their London rivals, claiming that Arsene Wenger's men lack "cojones".
"There's a reason they lost and it was not because of one penalty," he said on Saturday. "I have to watch what I say, but … having a bit of cojones, having a bit of nuts."
But Silva has urged his captain to keep his outspoken opinions to himself, adding that Deeney "must look inside [the club] and not outside".
"Troy Deeney knows my opinion on this," the Watford boss said. "My opinion will stay between me and him.
"I spoke to him about everything. We will see in the next match and we will see what happens.
"About what was said, I spoke with him and it is finished. It is important for us and a club, for our players to speak about our work and what we do as a team.
"For my players we must look inside and not outside and respect ourselves, as well.
"That moment, Troy gave his opinion but it is finished now."
Both Jack Wilshere and Wenger dismissed Deeney's remarks, with the former insisting it was unfair to question Arsenal's character.
"As a player, if your attitude is questioned, it's horrible," he said ahead of Arsenal's Europa League clash with Red Star Belgrade on Thursday night. "I look around this team and you can't question our character. People try and put us down, they always have. I don't think the comments were justified.
"When we look back at the game, we look back at ourselves and what we did wrong. I don't think we can look back and question our character – we did certain things wrong but we certainly did not want to let the lead slip."
Wenger admitted that Deeney's words are a part of the modern game but threw his trust and support behind his players.
"I know who my players are," the Frenchman said. "In the last seven games we had six wins and one draw. After that, the comments, that's part of the modern game. I love my players and I trust their strength of character to respond quickly."

Register for free to continue reading
Registration is a free and easy way to support our truly independent journalism
By registering, you will also enjoy limited access to Premium articles, exclusive newsletters, commenting, and virtual events with our leading journalists
Already have an account? sign in
Register for free to continue reading
Registration is a free and easy way to support our truly independent journalism
By registering, you will also enjoy limited access to Premium articles, exclusive newsletters, commenting, and virtual events with our leading journalists
Already have an account? sign in
Join our new commenting forum
Join thought-provoking conversations, follow other Independent readers and see their replies