Uriah Rennie demands 'words are met by action' to increase diversity among Premier League officials
Rennie is the last black Premier League referee since retiring in 2008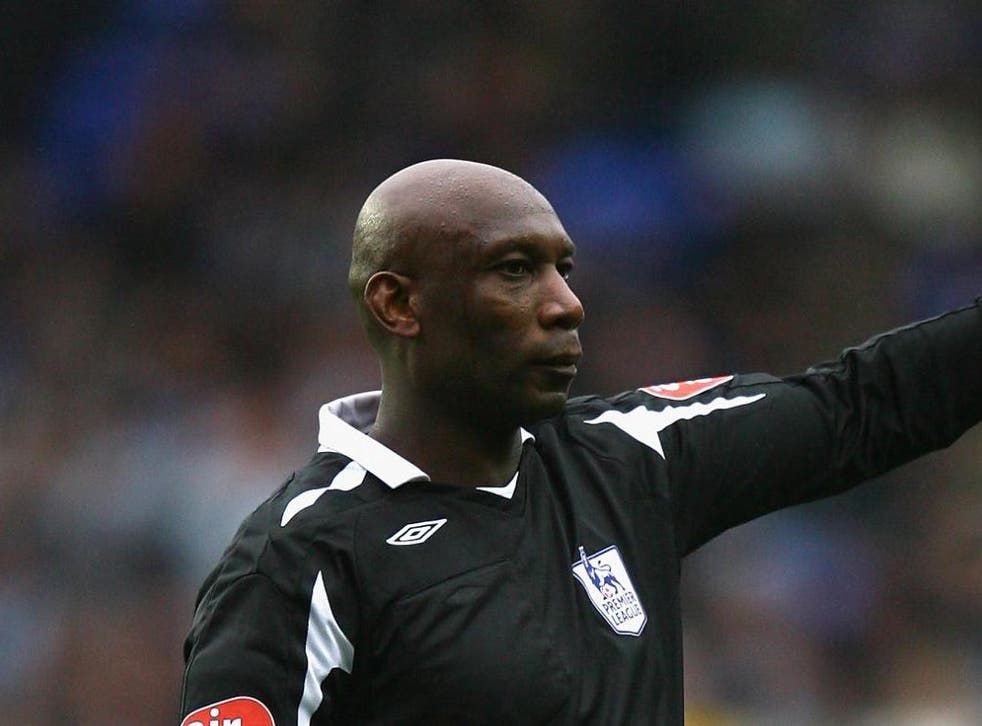 Uriah Rennie, the Premier League's last black referee, insists it is now time that "words are matched by action" to improve diversity among match officials.
Rennie retired in 2008 while there is not one official on the national list from a BAME background to be considered for Premier League or EFL games.
And now the former Fifa official has demanded change as he strives to "break down barriers".
"We need to ensure words are matched by action so we see more people of different diversities in football," Rennie told the Mail.
"It shouldn't be unusual to see a female referee or a black referee or someone with a disability.
"I want to break down the barriers to provide equality of opportunities to all of our disadvantaged groups, who at the moment don't have the opportunity to achieve their potential.
"I want to make sure that people have at least the same opportunity that I supposedly had. But more importantly, that everybody has the same opportunity in the community so nobody is disproportionately affected purely because of who they are or the colour of their skin."
Register for free to continue reading
Registration is a free and easy way to support our truly independent journalism
By registering, you will also enjoy limited access to Premium articles, exclusive newsletters, commenting, and virtual events with our leading journalists
Already have an account? sign in
Register for free to continue reading
Registration is a free and easy way to support our truly independent journalism
By registering, you will also enjoy limited access to Premium articles, exclusive newsletters, commenting, and virtual events with our leading journalists
Already have an account? sign in
Join our new commenting forum
Join thought-provoking conversations, follow other Independent readers and see their replies