VAR in the Premier League still has 'a long way to go', admits head of referees Mike Riley
Riley, who heads up the professional referee's association (PGMOL), accepted there had been four incorrect interventions by VAR this season and that the process remains a work in progress
Lawrence Ostlere
Friday 22 November 2019 15:15 Comments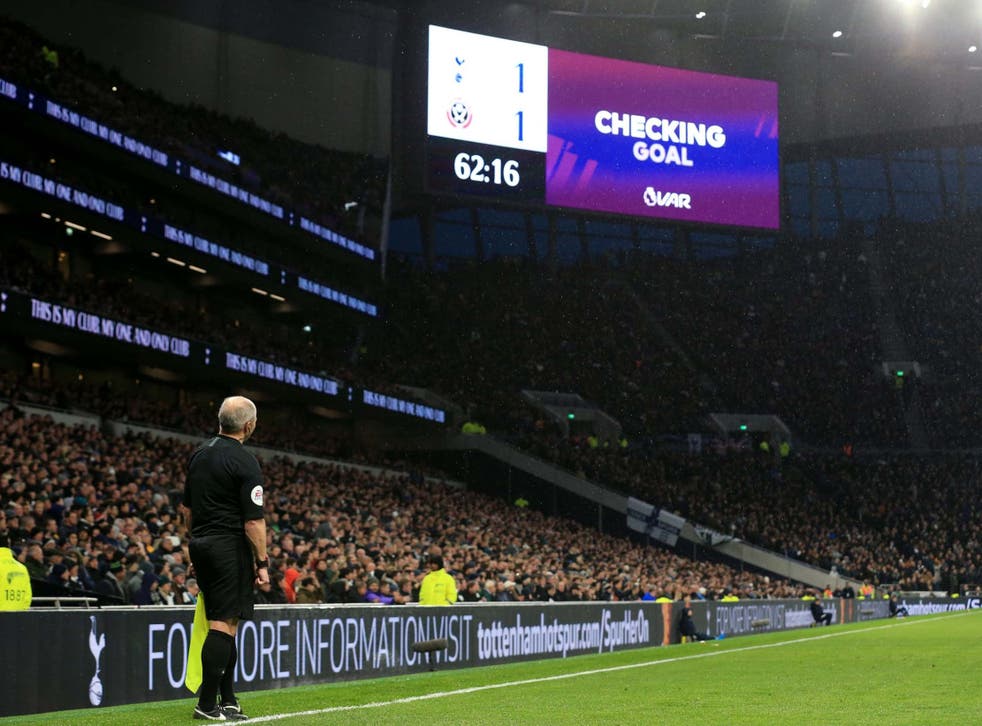 Mike Riley has admitted the Premier League still has "a long way to go" to make VAR a success, as he named three areas for improvement over the coming months.
VAR has come under scrutiny in its debut Premier League season, with fierce debates over high-profile incidents like the disallowed winner scored by Gabriel Jesus for the champions Manchester City against Tottenham Hotspur in August, and more recently the possible handball by Liverpool defender Trent Alexander-Arnold in City's defeat at Anfield which was not awarded.
Riley, who heads up the professional referee's association (PGMOL), defended the system's use so far in its debut season, which has seen the percentage of key match incidents called correctly grow from 82% last season to 91%, and he insisted that every country which has implemented the technology has endured a challenging period of adjustment.
But he also accepted there had been four incorrect interventions by VAR this season and that the process remains a work in progress. "The developments the referees have made through this process are really good, but knowing that, we've still got a long way to go," Riley said.
The excessive time some decisions have taken –with 24 checks so far this season lasting more than 90 seconds – is one of three key areas the PGMOL hopes to improve as the referees become more accustomed to the technology, along with the accuracy of their decisions and the consistency with which VAR is implemented. "We can get better consistency of decision making as VARs, we can improve timings for that minimum interference, and better quality decision making, better than 91%."
The referees meet with representatives from the clubs including managers each week and the hope is that those discussions will bring about a consensus across the board for when VAR should intervene and what the threshold should be for establishing a clear and obvious error.
Despite criticisms among fans, managers and the media, Riley remains optimistic for the rest of the season and convinced VAR is here to stay.
"Go back three years to when we started doing the live trial game and the view of not just myself but all the people involved was that this is one of the most exciting things that will happen in football in our lifetime," he said.
"This is not the referees saying we ought to do it this way. It's not the Premier League saying we ought to do it this way. It's the clubs, the managers, the fans – which is why the fans' surveys act as a really good thing – all going, 'what do we actually want the benefits of VAR to be to improve football?' It's a really exciting thing to be a part of."
Register for free to continue reading
Registration is a free and easy way to support our truly independent journalism
By registering, you will also enjoy limited access to Premium articles, exclusive newsletters, commenting, and virtual events with our leading journalists
Already have an account? sign in
Register for free to continue reading
Registration is a free and easy way to support our truly independent journalism
By registering, you will also enjoy limited access to Premium articles, exclusive newsletters, commenting, and virtual events with our leading journalists
Already have an account? sign in
Join our new commenting forum
Join thought-provoking conversations, follow other Independent readers and see their replies