Villas-Boas: let big clubs' feeder sides into League
Chelsea manager wants radical solution to failure of academy system and reserve teams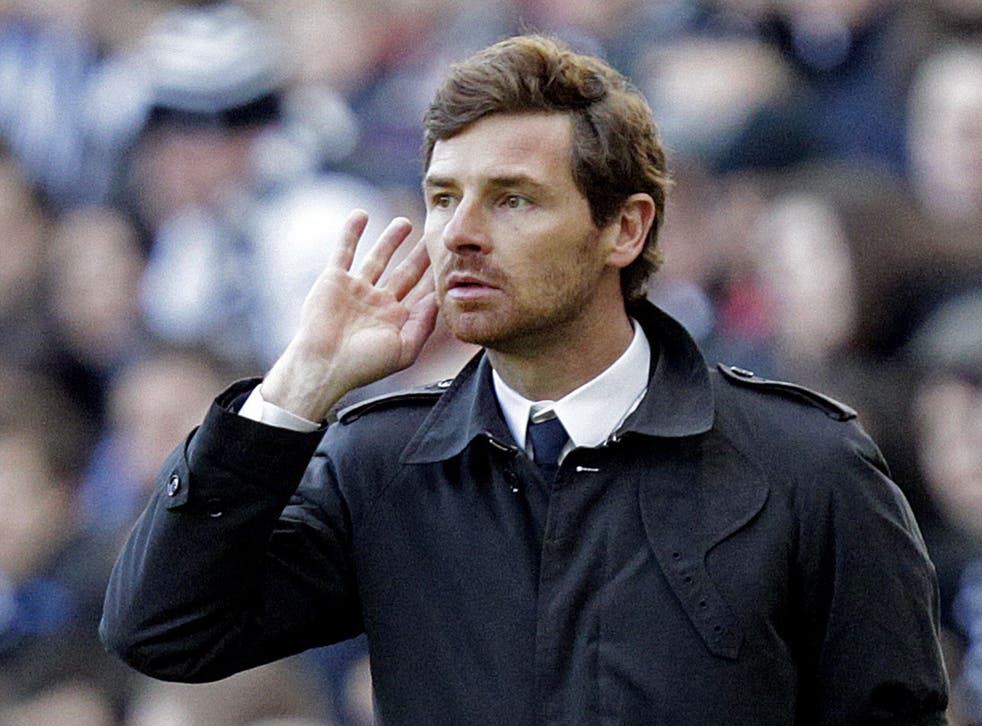 Andre Villas-Boas said yesterday that the development of young English footballers is so flawed that top clubs should be allowed to have feeder teams in the lower divisions to enable the likes of Chelsea to bring players through from their academies.
In an outspoken attack on an academy system in which his club in particular have invested heavily over the last eight years, the Chelsea manager, whose team face Norwich City tomorrow, advocated a system similar to that in Spain where Barcelona 'B', among other feeder teams, compete in the nation's second tier of football.
Villas-Boas said that reserve and youth-team football in England was "not competitive" and did not prepare young footballers for the transition to the first team. He warned Chelsea's high-profile youngsters currently out on loan – such as Josh McEachran at Swansea City – that they would have to prove themselves at their new clubs or could not expect to break through at Chelsea.
His comments are sure to attract the attention of Football League clubs who would resist ferociously any attempt to become feeder clubs to the bigger beasts in the top-flight. Equally, the Premier League has placed great store in its academy system which has been comprehensively overhauled with the introduction next season of the Elite Player Performance Plan (EPPP) across the professional game.
Villas-Boas said: "The youth development system in England is not right, in my belief. There is plenty of effort and talks to get it right but in my opinion it is not. The reserve team league is not competitive. The youth levels are not competitive enough. The FA Youth Cup: does it favour talent or competition?
"In my opinion there is a missing link between age groups in all competitions. There should be national championships played between teams from around the country. The older ones should play nationally. The younger ones should play regionally. You promote more talent and competitiveness and it is that which generates talent and willingness to drive."
It was put to him that at Barcelona, Pep Guardiola has given first-team debuts to 25 players who have been promoted from the club's feeder team since he took over as manager in 2008. Why had Chelsea failed to bring any significant player through from the youth team since John Terry's emergence more than 10 years ago?
"Because the gap between the reserve team and the first-team is immense here," Villas-Boas said. "Barcelona 'B' play in the equivalent of the Championship. If the European model is applied in England, it could be tested. The reserve team serves the first-team, but it doesn't serve the progression of talent coming through.
"It [buying a feeder club] could be a solution. There is more of a cultural identity [with the parent club] if it's called a 'B' team. It's the same name, the same environment. If it's a feeder club, I couldn't call a player up to my team until the transfer window opens.
"What happens in Barcelona 'B' is a good model in terms of competitions. If the talent is playing in [a feeder club] in a competitive league you can call up players, There is immediate identification by the players with the process you're trying to implement in your first team. And it could be a great benefit because you don't have to work with a 26-man squad, but a 19-man squad and just recall the best young guys. If Ryan [Bertrand, who has had seven loan periods] and Josh [McEachran] could make the jump from Championship to Premiership every week, their involvement would be better."
In the case of McEachran, a promising 18-year-old who has struggled to get playing time in the first team this season, Villas-Boas said that he had to follow Daniel Sturridge's example at Bolton Wanderers last season. "He [McEachran] has to triumph in a difficult place," he said. "Swansea have just beaten Arsenal and are well positioned in the league. So Josh has to make his way and have the same impact as Daniel did at Bolton."
As with many other top English clubs, Chelsea have chosen to pay big transfer fees and in some cases award lucrative professional contracts to unproven 17-year-olds in order to secure the best players. Under Frank Arnesen's reign at the club they managed to sell many of these players on for a profit but have never been able to produce an academy graduate who commanded a first-team place.
Just this week the club have signed three brothers from Luton Town's academy – Cole and Rio Dasilva, both 12 and their brother Jay, 13 – and Villas-Boas denied that it was an issue of paying young players too much money. Instead he said English elite youth football needed to change.
"[In Spain] the older ones play nationally and the younger ones regionally. If the kids weren't able to win when they were young, they won't make it when they face the massive challenge."
On Fernando Torres, who will almost certainly start tomorrow, Villas-Boas said that he did not feel his £50m striker was inhibited by playing with Didier Drogba as had been suggested by his predecessor Carlo Ancelotti. "We're speaking about two of the best players in the world," he said. "If that was the case with any player, it would be a mental weakness or a mental block. Which is not the case in my opinion."
Register for free to continue reading
Registration is a free and easy way to support our truly independent journalism
By registering, you will also enjoy limited access to Premium articles, exclusive newsletters, commenting, and virtual events with our leading journalists
Already have an account? sign in
Register for free to continue reading
Registration is a free and easy way to support our truly independent journalism
By registering, you will also enjoy limited access to Premium articles, exclusive newsletters, commenting, and virtual events with our leading journalists
Already have an account? sign in
Join our new commenting forum
Join thought-provoking conversations, follow other Independent readers and see their replies