Watford badge: Hornets opt against new crest after 4,000 new designs
The Hornets put it down to a vote between the current badge and an alternative fan design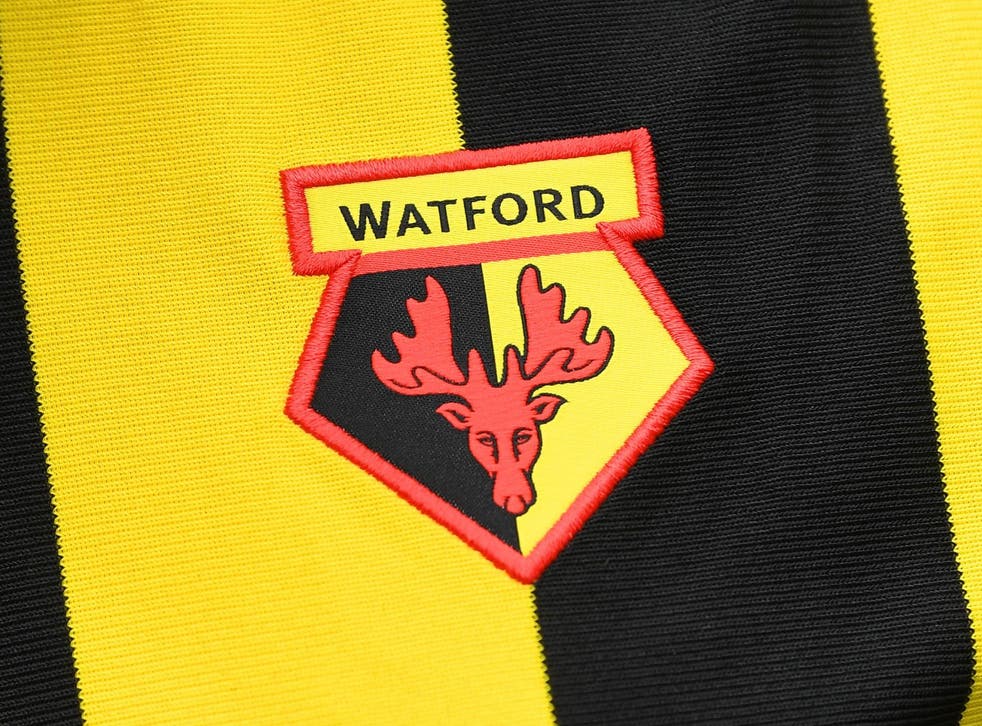 Watford have opted against changing their badge despite sorting through more than 4,000 new designs.
The Hornets gave fans the opportunity to redesign the club's crest for next season.
A panel picked the 20 best designs, with a fan vote deciding the best alternative, before a showdown with the current design.
The current badge won out by a 60-40 margin, with the club detailing the results and decision.
A statement read: "Following a lengthy and comprehensive process, in which you played an important part, we are pleased to announce that we will be retaining the current Watford badge, the final vote deciding this by a 60/40 margin.
"As such, there will be no change to next year's kit and we have pressed the button on production.
"We want to thank those of you who registered their vote(s) at any stage. We set out to make this as democratic, and open, a process as possible and in that regard we managed to capture the opinion of more than 25,000 Watford fans.
"As such, we hope that everyone felt like they had an opportunity to have their say on a topic that is close to all of our hearts."
Register for free to continue reading
Registration is a free and easy way to support our truly independent journalism
By registering, you will also enjoy limited access to Premium articles, exclusive newsletters, commenting, and virtual events with our leading journalists
Already have an account? sign in
Register for free to continue reading
Registration is a free and easy way to support our truly independent journalism
By registering, you will also enjoy limited access to Premium articles, exclusive newsletters, commenting, and virtual events with our leading journalists
Already have an account? sign in
Join our new commenting forum
Join thought-provoking conversations, follow other Independent readers and see their replies