Watford want either Leonid Slutsky or Claudio Ranieri to replace departing Walter Mazzarri as manager
The Vicarage Road hierarchy will also investigate the availability of Hull manager Marco Silva, although Slutsky and Ranieri are their preferred options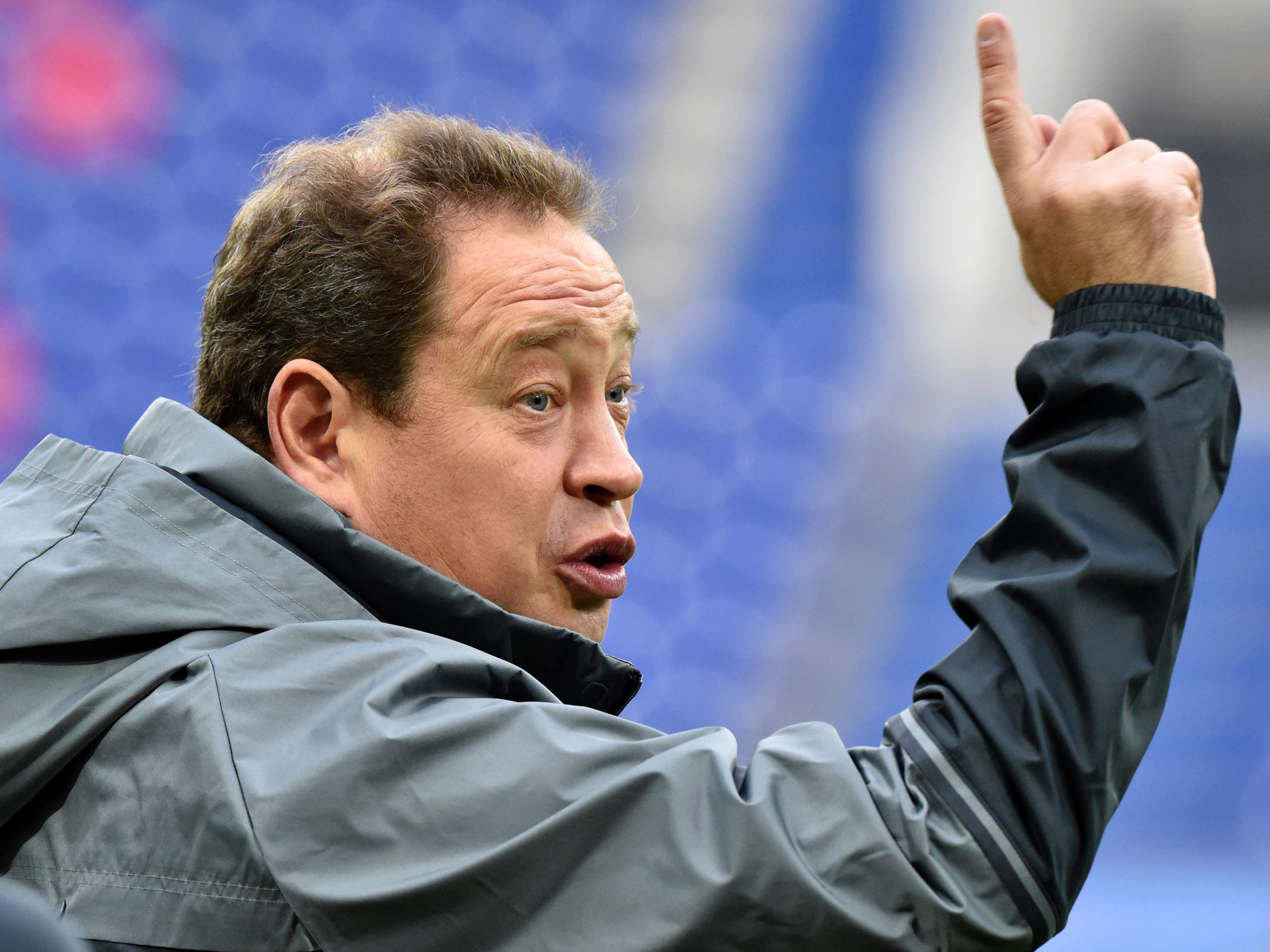 Watford view Claudio Ranieri and former Russia manager Leonid Slutsky as leading candidates to take over as manager, having on Wednesday afternoon confirmed that Walter Mazzarri will be leaving at the end of the season after just one campaign in charge.
The Vicarage Road hierarchy will also investigate the availability of Hull City manager Marco Silva, although he currently does not look as likely a prospect as either Ranieri or Slutsky.
Whoever does take over, how long they are there will be telling as no Watford manager has lasted longer than 11 months since Gianfranco Zola left in December 2013, although it is understood that the decision to replace Mazzarri is more to do with his man-management than any club policy or even results.
Club sources say the playing squad had grown fed up with his old-fashioned disciplinarian approach, and how much of his management came down to tactical organisation, or else "orders to do double laps".
That was all accentuated by occasional struggles to understand the 55-year-old, and it was felt by some of the group that Mazzarri's level of English was not good enough. It was also thought by the hierarchy that the side had become too easy to beat in the second half of the season, having made what seemed a progressive start.
"They were concerned that Watford had become a relatively "anonymous" club, in comparison to the praise that the likes of Burnley were getting, as well as the fact that he couldn't seem to generate a connection with the fans and media."
Watford will now look at a few candidates, but the Independent has been told that 2015-16 Premier League champion Ranieri and Slutsky currently lead owner Gino Pozzo's list, with initial moves having been made through intermediaries.
Ranieri is understood to have turned down a few international job offers in the short time he has been out of work since getting sacked by Leicester City in February just nine months after guiding the club to one of the most sensational titles of all time.
While Slutsky - who has won three Russian leagues with CSKA Moscow - has actually been based in England since January, doing advisory work for his friend Chelsea owner Roman Abramovich as he pointedly seeks to get his English up to an acceptable level for a managerial job in the country.
Pozzo is determined to make the right choice after so many changes, but the situation nevertheless shows how elastic and sustainable the Watford project is. It is not just the manager's office that has effectively been a revolving door, but also the dressing room, as the club have seen a huge turnover of players too.
The 2016-17 season alone has seen 11 players come in and 22 go out, following on from bring in 18 in for their first campaign back in the Premier League in 2015-16 and letting 10 go.
Despite that, they have consolidated their place in the top flight, and were never really in danger this season even though they have fallen to 16th from a drop in form since Christmas. That is because of the quality and intelligence of the scouting, as the level of player brought in has been relatively high, meaning it is less important than at other clubs who the manager is - as long as he is to a certain standard.
Fluidity has essentially become a key to the Pozzo-owned Watford's identity, although it does raise some questions about who the support can identify with.
There is essentially little time for any particularly high-performing players to develop a relationship with the crowd because of how quickly they are moved on, making Troy Deeney's presence at the club all the more important as regards the support.
He has been there for seven years and played under eight different coaches. It remains to be seen whether one of Slutskiy or Ranieri will be the ninth.
Join our commenting forum
Join thought-provoking conversations, follow other Independent readers and see their replies