Wayne Rooney urged to remain at Manchester United by Gary Neville
The striker must take time to consider his decision says the England coach
Simon Stone Comments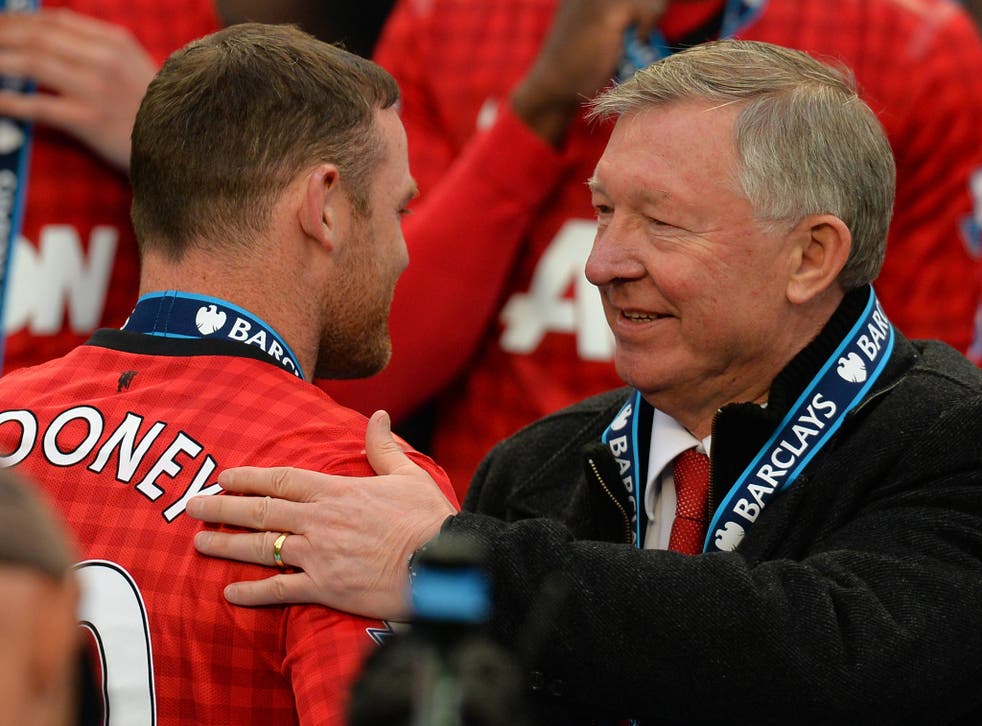 Former defender Gary Neville has warned Wayne Rooney there is nowhere better than Manchester United.
Rather than fade out of the picture during his final two matches in charge, Sir Alex Ferguson continues to meet challenges head on.
He left Rooney out of his squad completely for his final Old Trafford game at the helm of the Red Devils, then revealed after the 2-1 win over Swansea that the England man has asked for a transfer.
It creates the first major test for David Moyes even before he has got his feet under the table.
But Neville feels Rooney needs to be guided properly by the people who know him best.
"Wayne needs to surround himself with his family and his players. The ones who have been here for a long time will bring him round," Neville told Sky Sports.
"He is not someone who will make rash decisions but he needs people around him to give him good advice. He has an agent and friends. They need to be giving him the right advice.
"This is the only club he should be playing at.
"I have seen players join Real Madrid and other great clubs in Europe. But they always want to come back.
"If you play for this club for 20 years it is not a bed of roses. You struggle mentally at times. He will be going through a difficult moment.
"But in a couple of weeks he will be coming away with England. Then he needs to have the summer off and hopefully get his head back to being a Manchester United player."
Neville will become Rooney's coach later this month for England friendlies against Republic of Ireland and Brazil.
And the striker is bound to arrive under a cloud after being booed as he collected his fifth Premier League winners' medal after yesterday's game.
"I don't think Wayne was keen to play simply because he had asked for a transfer," said Ferguson.
"He wants to think it through in his mind, which is a good idea.
"We are not going to let him go but he is a little bit frustrated at being taken off once or twice in the last few weeks."
Related articles
Ferguson hits Rooney with his parting shot
Rooney urged to remain at United by Gary Neville
Manchester United 2 Swansea 1 match report
Sir Alex Ferguson's complicated relationship with Manchester United fans
Paul Scholes: 'I know it's the right time'
Rio Ferdinand thrilled to give Ferguson perfect send-off
PA
Register for free to continue reading
Registration is a free and easy way to support our truly independent journalism
By registering, you will also enjoy limited access to Premium articles, exclusive newsletters, commenting, and virtual events with our leading journalists
Already have an account? sign in
Join our new commenting forum
Join thought-provoking conversations, follow other Independent readers and see their replies