West Ham 1 Manchester United 1: Louis Van Gaal warns 'long-ball' tactics could become more common at Manchester United
West Ham manager Sam Allardyce jokes that he hopes Van Gaal will get the same criticism for playing direct football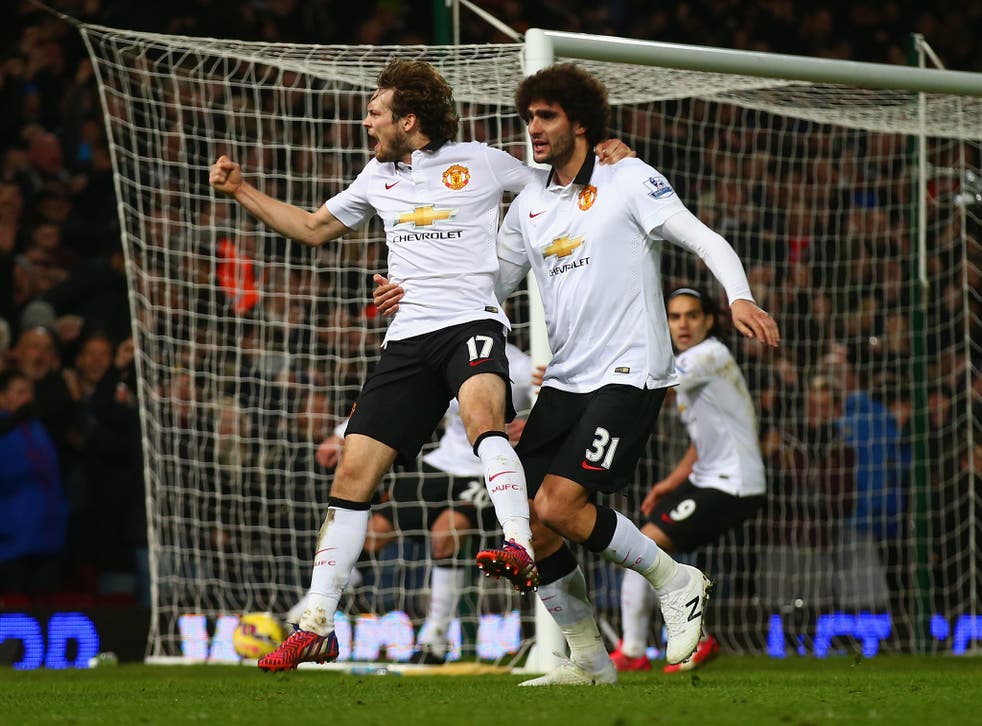 Manchester United manager Louis Van Gaal warned today that he might have to play Marouane Fellaini more often, and adopt the direct style that salvaged a point against West Ham, if his creative players continue to let him down.
The West Ham manager Sam Allardyce joked that he hoped Van Gaal would get as much criticism for playing direct football as his English counterpart has done in the recent past. He said: "You might just criticise Louis Van Gaal for playing long ball as much as I'm sometimes criticised for being direct. In the end it's paid off for them. You can't knock it in the end!"
West Ham 1 Manchester United 1 player ratings

Show all 22
Van Gaal blamed a poor first half performance on his team's failure to win second balls in the first half, and lacking the courage to pass the ball effectively. He said: "First of all we don't win the second ball, but when we win the ball then we lose the ball too easily. I don't think West Ham were giving us pressure on our ball. Not so high [pressure]. That I have said also at half-time. We need the guts to play football along the floor. That we have done in the second half."
Van Gaal acknowledged that his team had missed a chance to make up further ground on second place Manchester City. He said: "They have lost points … now we don't make this gap [smaller]. It is a missed chance."
"I thought that we played very badly in the first half, West Ham were much better. They won every second ball and when we had the ball we lost the ball so easily, without great pressure of West Ham. It was very poor in the first half. In the second half after three minutes they scored and we gave that ball away, I think.
"Then my team showed fantastic spirit and also fantastic football. We created a lot of chances, three open chances, [that forced saves from] the goalkeeper, Adrian. My opinion is that we could've won this game."
Allardyce said that his team had deserved to win. "We had many opportunities but I think it was a great shame we conceded that game as late as we did, which wasn't the normal goal you conceded against Manchester United. It was just a punt up the middle.
"It was actually our player [Carl Jenkinson] that headed it so it wasn't any great play at all. It was a great shame we didn't hold out. I feel Manchester United have David De Gea to thank for keeping them in the game that long with the amount of saves he had to make. It's a fantastic performance, not the result we deserved or wanted."
Join our new commenting forum
Join thought-provoking conversations, follow other Independent readers and see their replies