West Ham 2 Crystal Palace 2 : 'Europe is still within our reach,' says West Ham defender Winston Reid
Hammers' hopes of Champions League place dented by Palace draw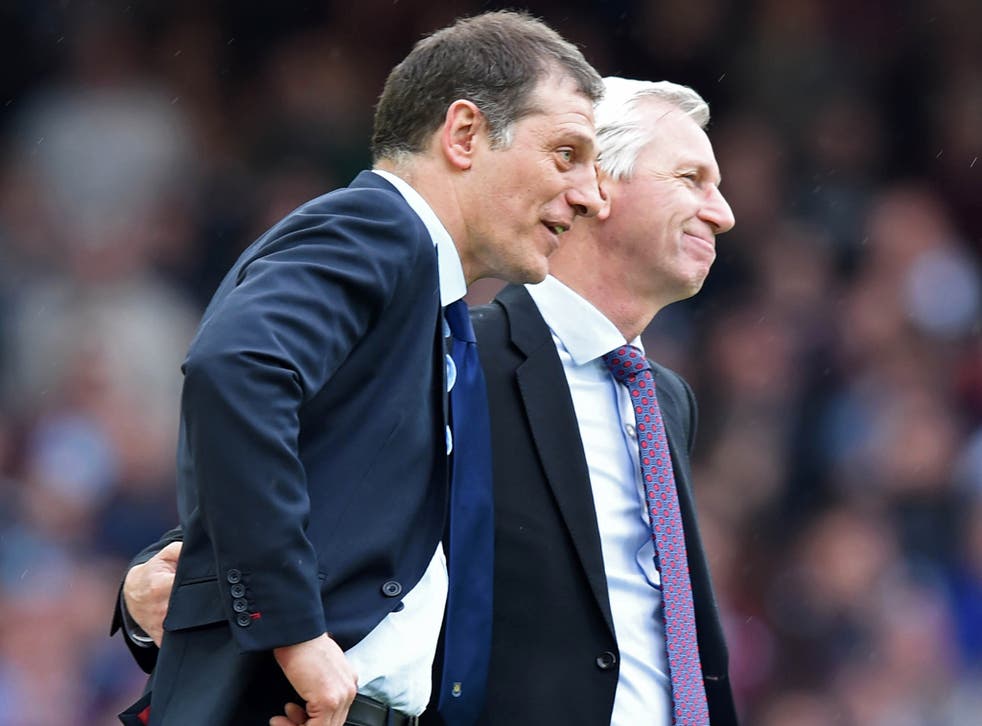 Two teams with differing league aspirations, but a common FA Cup ambition took different things from this entertaining if controversial draw.
Slaven Bilic's West Ham understandably felt hard done by but still feel they can be in Europe, while Alan Pardew saw enough to believe his Palace side can turn their fortunes around and finish the campaign strongly.
Despite losing Cheikhou Kouyate to a debatable red card, and then dropping a couple of points and so losing ground on fellow Champions' League contenders, Hammers defender Winston Reid remains bullish.
"Europe is still within our reach," said Reid. "There are seven games to play so there is still loads of football to be played, and it is not like we are playing poorly or anything.
"We are maybe lacking a little bit of sharpness – and a little bit of luck."
When you have a player as adept in curling free kicks into a top corner in the manner Dimitri Payet does on a regular basis, and did so brilliantly to beat Wayne Hennessy and his seven man wall, then it is easy to understand why the Hammers feel they can overcome even when decisions seem to be going against them.
Payet put West Ham in front after Manuel Lanzini had levelled following Palace defender Damien Delaney's surprise headed opener. Dwight Gayle replaced a hapless Wilfried Zaha at half time and popped up with his first league goal of the season for the winner following Kouyate's dismissal.
Worried that his Palace players were oblivious to their dismal league record since December 19, then they left in no doubt by the time manager Alan Pardew finished laying into them on the eve of the game.
"I just wanted to question the players and ask whether they actually realise what has gone on," said Pardew.
"Did they know the figures that the press have been using about us? Because you'd be surprised.
"The players don't always take on board what has been going on. They go into training and their view is that: 'Oh, its the next game.'
"Of course, as managers we are overloaded with stats and information. So I just wanted to remind them of where we were and I think I got a good response."
Delaney feels the message got through and said: "He was really happy we stuck at it and showed resilience which maybe we haven't been showing of late," said the Irishman.
"Maybe there's been a 'sorry for yourself' mentality which is hopefully out of the team now and hopefully we can drive on."
The point, couple with results below them, could be enough for Palace to retain their top-flight status, with Norwich at home on Saturday and Newcastle still to come, and a trip to Wembley in the FA Cup just round the corner.
Delaney believes Palace are on the cusp of something special and players are coming back fit and other hitting form could lead to a strong finish.
He said: "We're still having one of the best seasons in the club's history.
"We're in an FA Cup semi-final and a fourth year guaranteed in the Premier League, which is something we've never done before. We are not a million miles away from the best season in our 110-year history or whatever it is, it's a big achievement."
Join our new commenting forum
Join thought-provoking conversations, follow other Independent readers and see their replies