West Ham news: London Stadium move sought to make club's 'culture right', says Karren Brady
The move to the Olympic Stadium has been tainted by fan dissatsifaction and outbreaks of violence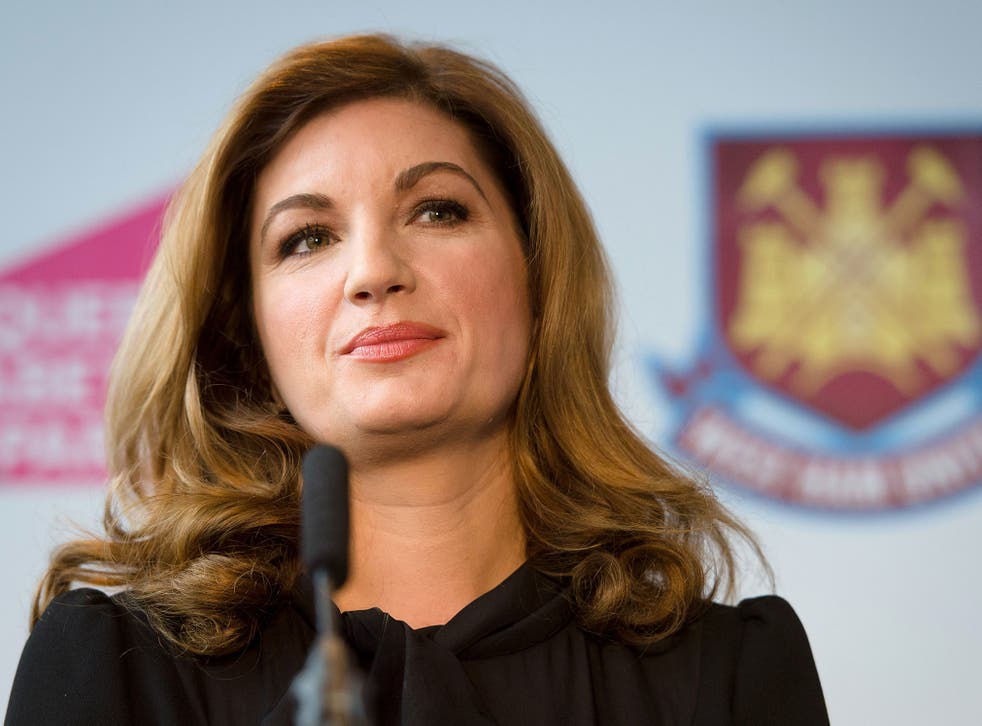 Karren Brady has said that West Ham's move to the Olympic Stadium aimed to "rebrand" the club in an effort to get its "culture right".
Speaking at a Leaders conference on Wednesday, Brady remarked that the move sought to "change the brand values of the club".
The former managing director of Birmingham City explained: "We saw that [the move] as a real opportunity to change the brand values of the club.
"Rebranding ourselves was really important with our new stadium. We're in the London Stadium."
She also stated that West Ham had "no culture" when she was appointed vice-chairman in 2010.
"Getting the culture right, being a place where something is expected of you," Brady said. "That wasn't there when my chairmen took over."
She added: "Protecting their [the fans'] traditions and their values and their integrity is very important."
Despite the owners' best intentions, West Ham's move to the newly-named London Stadium has been anything but a success.
On the field the Hammers have won just one of their last five League games at the ground, having lost to both Southampton and Watford in recent weeks.
Off the pitch, the move has been marred by outbreaks of violence among fans both inside and outside the stadium.
Numerous fans were ejected from the ground when fights broke out in the closing stages of the side's Premier League fixture against Watford last September.
More recently, three people were arrested following violent clashes between West Ham and Middlesbrough supporters after Sunday's 1-1.
The Hammers condemned the "mindless" fans in a statement released on Sunday.
"This behaviour has no place in football and West Ham United, with cooperation from all London Stadium stakeholders, including the police, Stadium Landlords E20 and Stadium Operators LS185, will continue to operate a zero tolerance policy on such incidents," a West Ham spokesperson said.
"We must stress that the vast majority of the more than 400,000 supporters who have attended a game at the Stadium since August have behaved impeccably, and we will not let the acts of mindless individuals tarnish their reputation."
Register for free to continue reading
Registration is a free and easy way to support our truly independent journalism
By registering, you will also enjoy limited access to Premium articles, exclusive newsletters, commenting, and virtual events with our leading journalists
Already have an account? sign in
Register for free to continue reading
Registration is a free and easy way to support our truly independent journalism
By registering, you will also enjoy limited access to Premium articles, exclusive newsletters, commenting, and virtual events with our leading journalists
Already have an account? sign in
Join our new commenting forum
Join thought-provoking conversations, follow other Independent readers and see their replies