West Ham: Back-to-back wins for the Hammers, but don't expect any Christmas festivities from Slaven Bilic
The manager has called off the club's Christmas party and has urged his players to keep it low-key throughout the festive period, despite their recent victories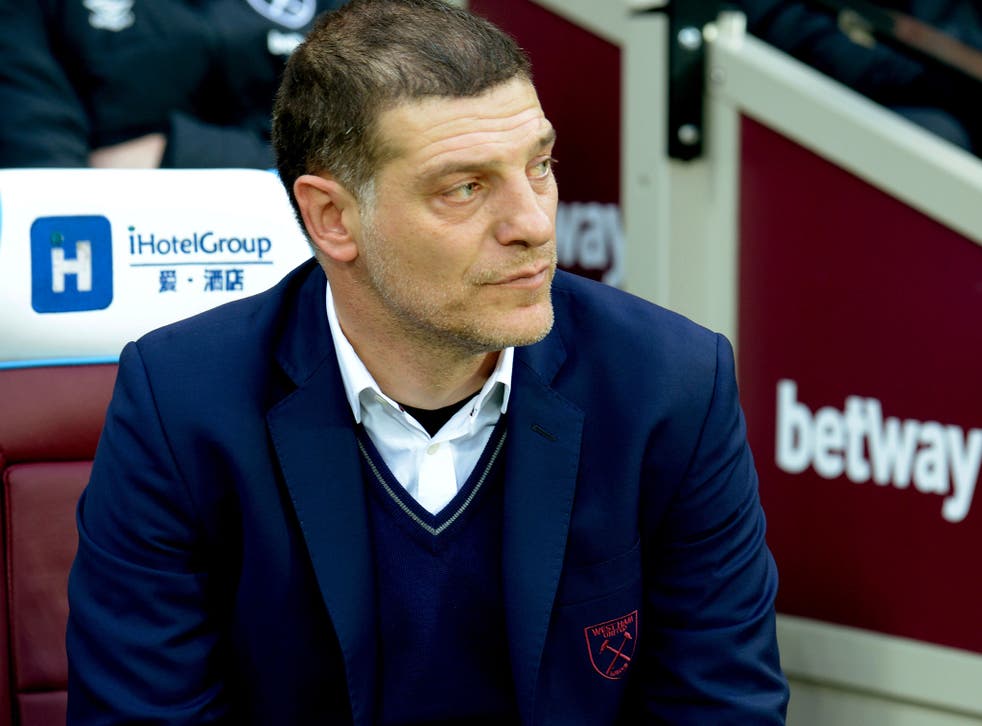 The gloom has lifted and West Ham can breathe that little bit easier, but that has not stopped Slaven Bilic from calling off the Christmas staff party.
His players are free to indulge but don't expect Bilic to be up for any celebrations with his backroom team.
Seven points out of nine and back-to-back wins is not to be scoffed at. But Bilic is a realist.
He will know this fortunate win, just as was Wednesday's victory by the same scoreline over Burnley, has papered over the cracks.
And how Lady Luck was on their side here against a struggling Hull side who now prop up the table.
They will still be wondering how they escaped after Hull hit their post three times and then won a contentious penalty call which was converted by Mark Noble.
"I told my staff we're going to have a Christmas party in January or February," revealed the West Ham manager.
"That's because I want to enjoy that night out and I now can't.
"Okay I can enjoy it more than I could have a week ago. But I can't enjoy it.
"Make no mistake, it's been a very demanding couple of weeks for us mentally and physically and after Liverpool we have won the games.
"So the players are going to have a couple of days off now and then we are back in business, back in training.
"I want the players to be mentally free and enjoy their life. I want them to enjoy we have six points from these two games. They have to relax.
"There's something between a couple of beers and getting smashed for three nights in a row."
This was a missed opportunity for a Hull side that have now failed to score on the road for over eight hours. Somehow that drought continued.
West Ham had created little when Tom Huddlestone was harshly adjudged to have hauled down Michael Antonio, with Noble doing the rest in the 76th minute.
West Ham supporters awarded their man-of-the-match vote to the post and Antonio appreciates his team-mates got out of jail.
"At the beginning of the season every time someone attacked we got punished, where we made a mistake," said Antonio.
"But right now things are going our way. Hopefully we don't need luck in the future and we can win comfortably."
Hull are desperate for new reinforcements in January but Andrew Robertson says there's belief a new striker can help covert their openings and stay up.
"We've probably put in our best performance of the season," said Hull defender Robertson.
"We came away to a very good team and we've battered them from start to finish.
"The amount of chances we've had, it's a tough one to take.
"You've got to hope that we do get a bit of help. The owner will hopefully dip into his pocket and the manager can recruit some players.
"We are struggling for goals at the minute so either the players we've got have got to start finding the goalscoring shoes or we need one that's a proven goalscorer."
Register for free to continue reading
Registration is a free and easy way to support our truly independent journalism
By registering, you will also enjoy limited access to Premium articles, exclusive newsletters, commenting, and virtual events with our leading journalists
Already have an account? sign in
Register for free to continue reading
Registration is a free and easy way to support our truly independent journalism
By registering, you will also enjoy limited access to Premium articles, exclusive newsletters, commenting, and virtual events with our leading journalists
Already have an account? sign in
Join our new commenting forum
Join thought-provoking conversations, follow other Independent readers and see their replies