West Ham supporters sing homophobic chants towards Chelsea fans
Kick It Out have urged supporters to report instances heard at Stamford Bridge on Saturday
Jack Rathborn
Saturday 30 November 2019 19:12 Comments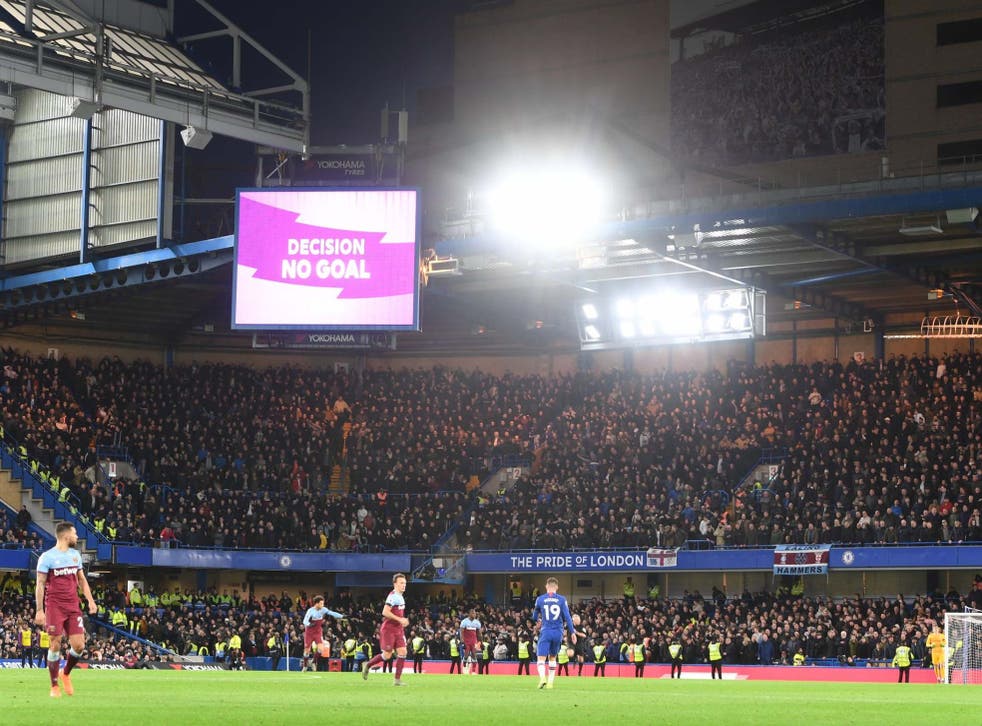 West Ham supporters were heard consistently singing homophobic chants towards Chelsea supporters in their 1-0 win at Stamford Bridge on Saturday.
"Chelsea rent boys" could be heard clearly throughout Saturday's game, which has seen football's anti-discrimination organisation Kick It Out urge supporters to report instances of homophobic chants.
The chants come on the week of the Rainbow Laces Day campaign, designed to promote LGBT+ inclusion in the sport.
Kick It Out tweeted: "If you were at the Chelsea vs West Ham game and heard homophobic chanting please directly report it to @KickItOutReport."
It is the latest example of Chelsea fans having homophobic chants directed at them, with Kick It Out previously calling for action after Liverpool supporters were also heard singing "Chelsea rent boys" last April.
"We are absolutely clear: the 'rent boy' chant is homophobic and must be treated as such," read their statement at the time.
"The 'rent boy' chants have been directed at Chelsea for years, with little action taken by The FA or police – and that must not continue.
"We expect stronger condemnation and appropriate sanctions. just as we would for any other form of discrimination."
In a statement, West Ham said: "West Ham United in no way condones any behaviour that falls short of the highest standards which the Club sets when it comes to equality.
"At London Stadium against Arsenal on Monday night we will be celebrating and demonstrating the great work the Club does to create a welcoming and inclusive environment for ALL supporters, including our LGBT+ fanbase, as part of our ongoing and unwavering support for the Rainbow Laces campaign."
Register for free to continue reading
Registration is a free and easy way to support our truly independent journalism
By registering, you will also enjoy limited access to Premium articles, exclusive newsletters, commenting, and virtual events with our leading journalists
Already have an account? sign in
Join our new commenting forum
Join thought-provoking conversations, follow other Independent readers and see their replies