West Ham vs Arsenal: Slaven Bilic worried about 'lack of dedication' from his players
The Hammers manager fears that his players have lost their commitment to the cause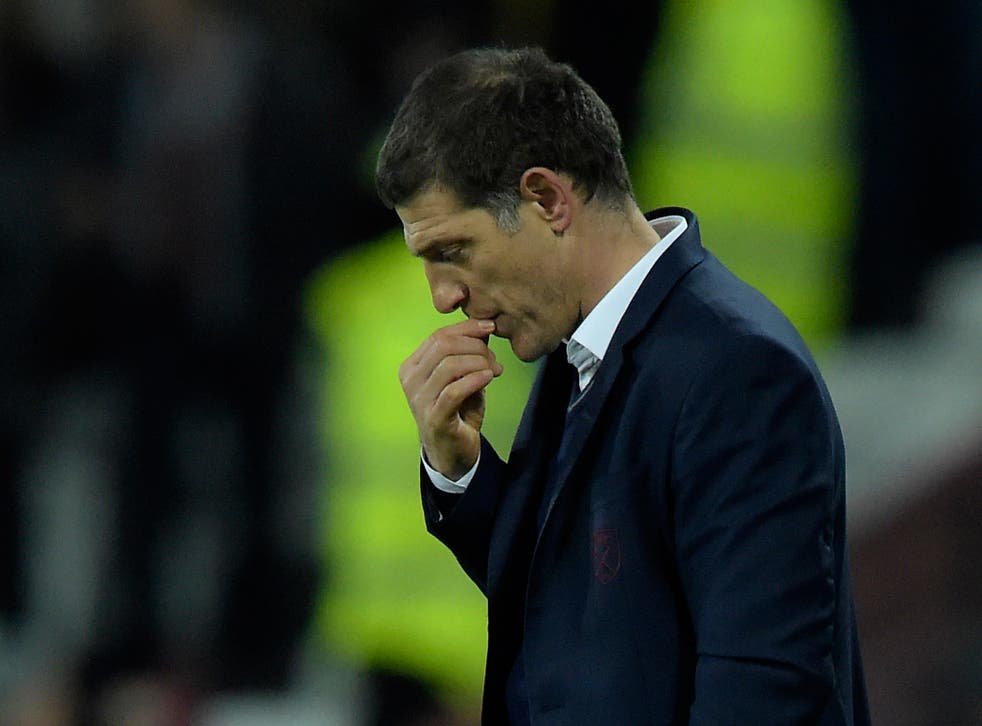 Slaven Bilic issued an ominous warning that West Ham United have "lost their intensity in training" after another dismal performance at the London Stadium on Saturday.
West Ham were beaten 5-1 by Arsenal, leaving them 17th in the Premier League table, and Bilic admitted that his team have had no intensity since the start of the season. Issuing the harshest critique yet of failing players, Bilic said that it was his responsibility, but that the players had to wake up to how serious their situation was.
"I am very disappointed, a bit frustrated and humiliated," Bilic said, during an emotional press conference at the London Stadium. "I feel responsible for this. Somewhere down the line, from pre-season, we have lost the intensity in training. We only do it occasionally. That is why we can't do it for 90 minutes in a game. Intensity and dedication to the cause is missing."
Bilic said that the most important thing, as he tries to save West Ham's season, was to rediscover that edge in training. "We are not the first to lose it, or the last to lose it," he said. "It is there, in us, starting with me. The players don't have to take responsibility, I take responsibility. The manager is there to take it. We can talk now for ages, but this is 100 per cent right. We did not forget how to play football, we didn't forget how to be creative. But somewhere, somehow, down the line, we lost that."
West Ham vs Arsenal player ratings

Show all 22
As bad as things are looking, Bilic was still confident that he could solve West Ham's crisis. "I am very optimistic, positive and I never give up," he said. "I can turn this around."
Arsene Wenger said that his only regret about the game was that Arsenal did not score more goals in the first half. The scoreline was still 1-0 with 20 minutes remaining, before Alexis Sanchez's hat-trick turned the game into a rout.
"Overall it was a strong team performance over 90 minutes with very few weaker periods," he said. "I have only one regret, that we didn't take our first half chances. We were a bit short at 1-0 up at half-time. I know how it plays on our mind, we could pay for that. But we kept the pressure on and finished in a very strong way."
Wenger pointed to Sanchez's hat-trick as further proof that the best strikers now are from South America. "He has all the ingredients to be a top class striker, and he shows that now in every game. He is quick, quick to close down, to dribble, with a short backlift and killer instinct. The South Americans, in world football, are all the leading strikers now. You have to acknowledge that."
Join our new commenting forum
Join thought-provoking conversations, follow other Independent readers and see their replies